The year 1995 was a great one. For starters…
1. The Nike Air Max 95 debuted. With visible Air Max in the heel and forefoot, stylish lines, and bold color options, these were a top choice for sneaker enthusiasts and casual wearers alike, and nearly 20 years later is still a major people pleaser. The version you see below comes in a blue and grey colorway, and if you look closely, you'll notice the neon green and blue zigzag pattern on the top-most wavy overlay on the upper.
This slideshow requires JavaScript.
2. Coolio's "Gangsta's Paradise" was the #1 song on the Billboard charts. Still a must-have on iPhones today, this song went on to win a Grammy award, among others. Check out the music video (featuring a young Michelle Pfeiffer) below.
3. Pixar's Toy Story came out in theaters, and as the first full-length computer animated film, pretty much changed the way kids watched movies from then on. We are all still secretly a little bit scared of our toys from the way Woody and Buzz got back at Sid.
4. Windows '95 anyone? Oh yes. And a rich Bill Gates,too.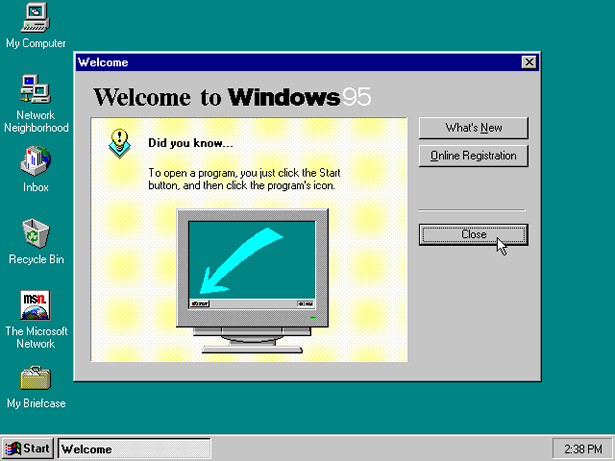 5. Shaq of the Orlando Magic challenged Hakeem "The Dream" Olajuwon of the Houston Rockets in the NBA Championships. Do you remember who won?
Whether you appreciate the Nike Air Max 95 for its nostalgic significance from back in the day, or are a youngen who just appreciates their classic style, you can get more details around this athletic shoe at FinishLine.com.