Michelle Carigma from Modern Fit — sportswear stylist, yoga lover, and overall cutie — knows how to put together outfit ideas that will make any girl want to give them a go. The best thing about them? Not having to change before/after your physical activity (okay, maybe after, depending on what it is, but definitely before!). Which saves a lot of time and thinking, to the say the least. Check out what she did below with a pair of the Nike Free Lunar2 Running Shoes.
Modern Fit
Twitter: @MCHELLEAPRIL
Instagram: @_modernfit
Website: macarigma.com
Finish Line x Modern Fit from Modern Fit on Vimeo.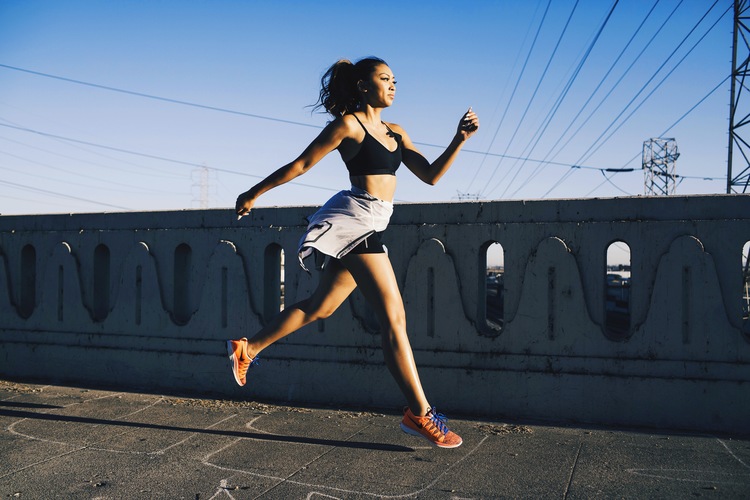 [The Details: Nike Sports Bra, Nike Pro Core Compression Shorts, Nike Tech Jacket, Nike Flyknit Lunar2]
"Do not be afraid of brightly colored shoes…Personally, I love wearing black bottoms so that my kicks can stand out even more."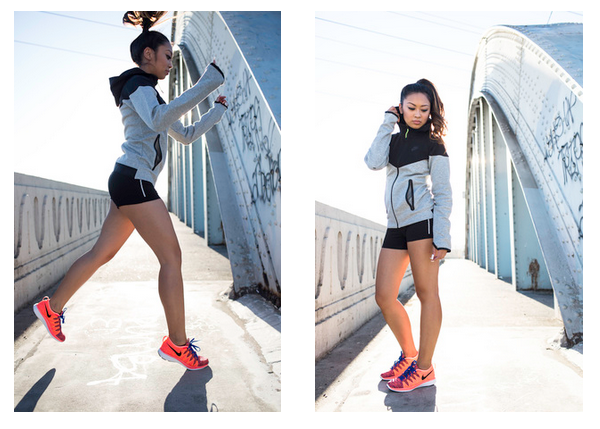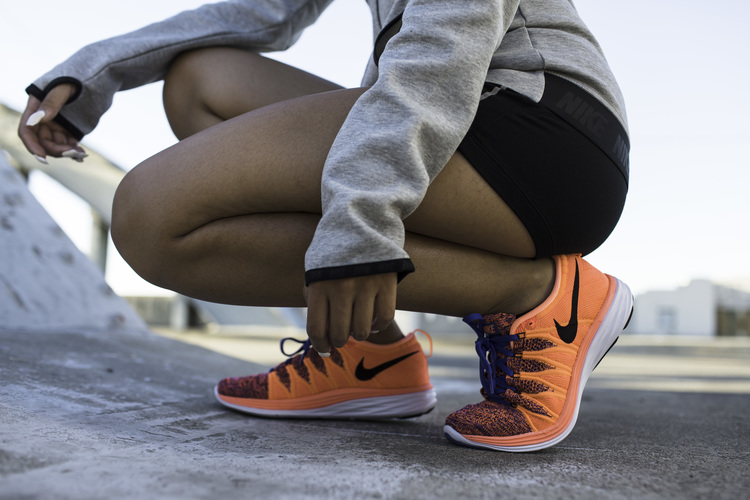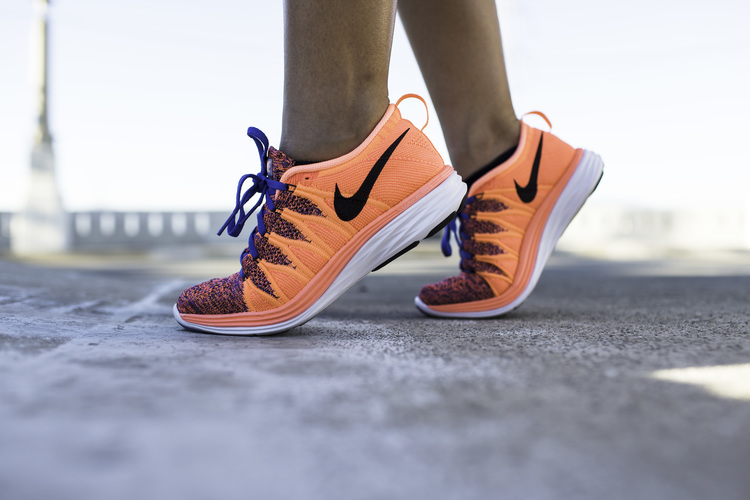 "For a girl who is always on the go, I try to be 'Runway Ready'. I always like to incorporate fitness & style together in my outfits."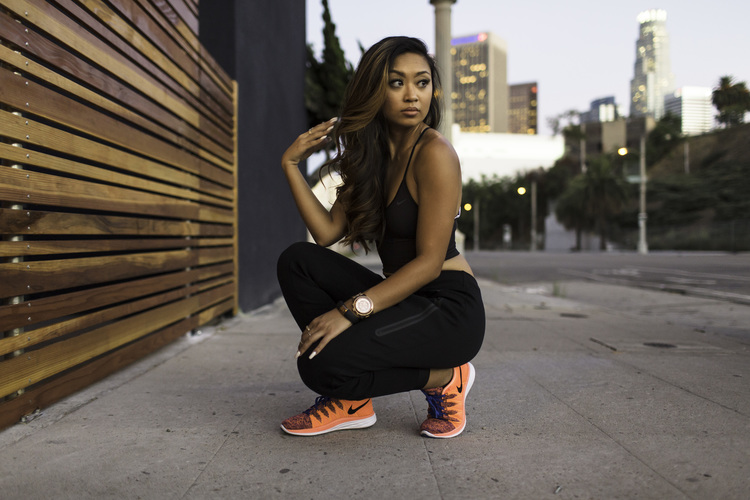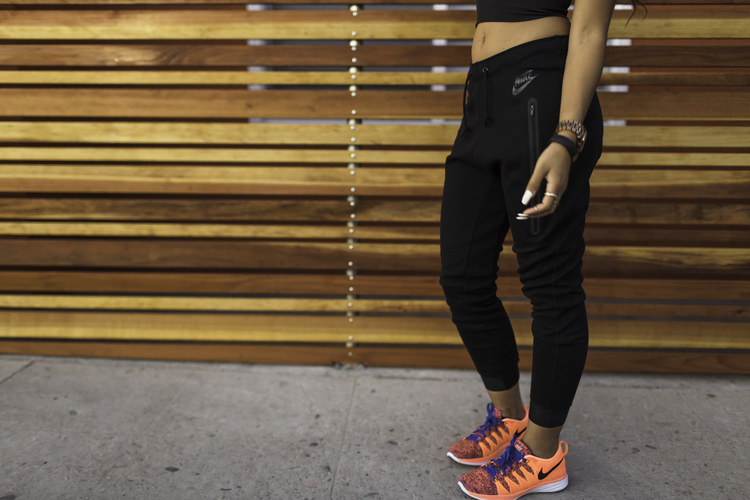 "I believe every girl should own a classic leather jacket. I promise you ladies that you can wear it with a million outfits and it really does add style to your outfit!"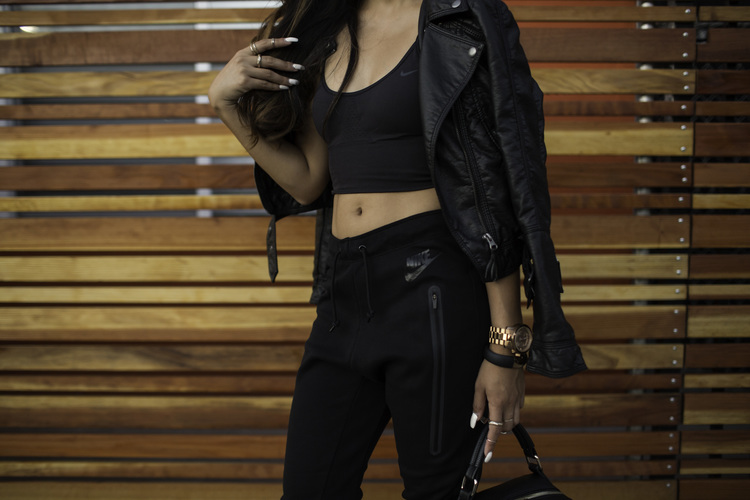 Read Modern Fit's full post on How to Dress with Brightly Colored Shoes and Adding "Life" to "Your Style" here.