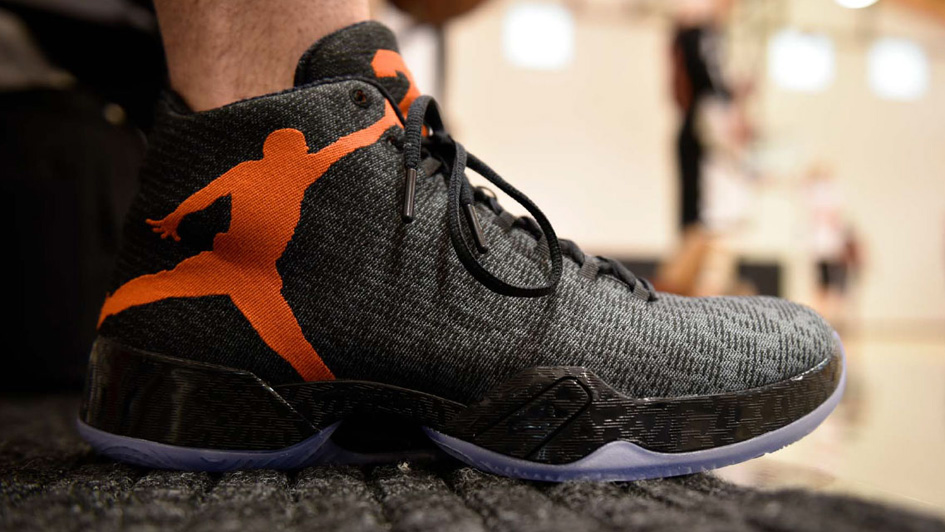 The Air Jordan XX9 is the best performing Air Jordan ever, and the XX9 might be the best performing basketball shoe Nike Incorporated has ever created.
Let that sink in.
No really, let that sink in.
Ready? Ok.
It should come to no surprise that the great mind of Tinker Hatfield created this current masterpiece. Tinker has crafted 20 of the 29 Air Jordans. And besides Michael himself, it is arguable that he is the main reason behind the success of the brand.
As his designs have continuously inspired the footwear industry, not only with Air Jordans or basketball shoes, but also designs off of the hardwood. Tinker's career in design is more than 30 years deep, and his goal from the beginning to now has never changed; create products that allow athletes to perform at their highest level while providing an aesthetic that is more than provocative.
On August 12th I was invited to experience the XX9 first-had during a Wear-Test experience in Chicago. I don't want to brag too much, but we played basketball on Michael Jordan's private court. The same court he trained on to win his last three NBA Championships. It was literally hallowed ground.
I could go on and on about how amazing that day was, but I will let you read about that on my blog if you're interested. The point of this piece is to reinforce why the XX9 is the greatest performing Air Jordan ever.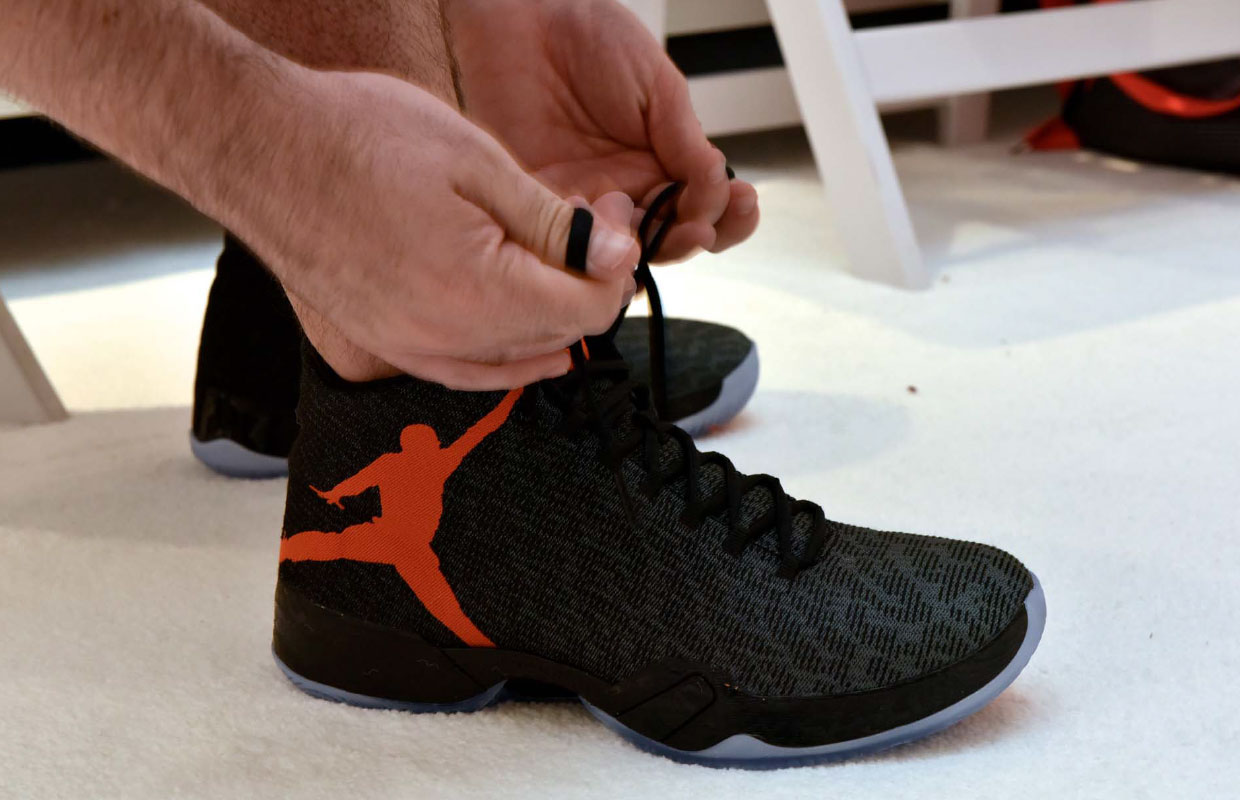 I can confidently say after 28 Air Jordan models and over 40 years of Nike Basketball, the group in Beaverton, and particularly Tinker, have created a shoe that is unnoticeable on the foot. (It is a cliché to say that a shoe fits like a sock. With the recent explosion of knitted designs, engineered meshes and welded synthetic uppers, the analogy is quite old, and at this point doesn't really describe anything. So as opposed to saying the XX9 fits like a sock, I prefer to say it is unnoticeable).
The XX9 features a new construction method aptly titled Performance-Woven. I had researched and read about the technique before the Wear-Test, and I will admit I had stereotyped it in my head as being the Jordan Brand's version of Flyknit.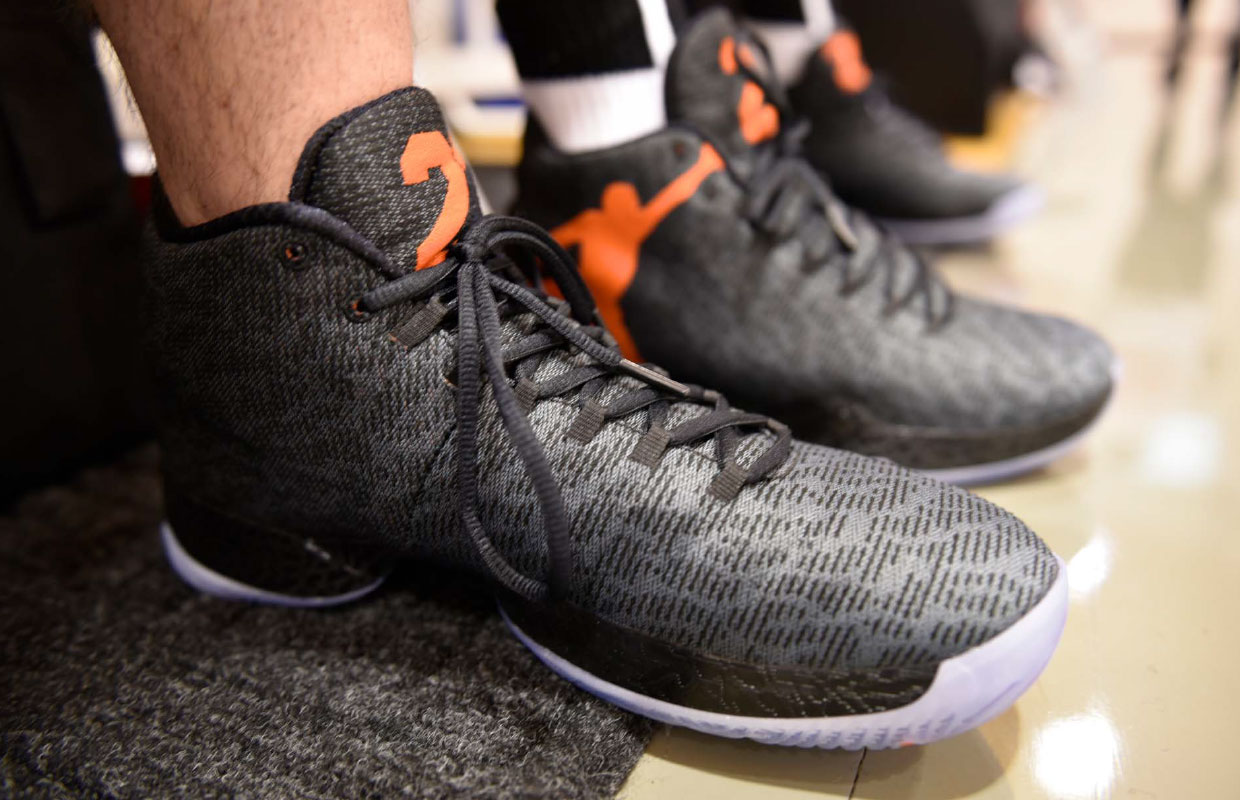 I was a 1000% wrong. 
It is nothing like that. Flyknit, by its name, is a knitted process that is a culmination of yarn that ranges from tightly knitted to expanded which creates structure and breathability within the same pattern. Literally, if you knew how to knit at a very high level of execution you could knit your own shoe and call it Flyknit (I am skeptical that you can though).
On the contrary, what Performance-Woven does is weave yarn together at a tunable level. Meaning that every yarn, every intersection, and every cross-section can be tuned to do a different function. It can become harder, better, faster, stronger, no Daft Punk though.
Basically, if you want one area of the forefoot to be very breathable and then a quarter of inch to the left of it be completely tight and restrictive, you can do that. Then, if you want to take the strand that is tight and restrictive and have it run all the way back to the heel to provide a counter and lock your foot in place, you can. And if you want that strand to then blend with the eyerow to provide support but still be breathable, you can! 
Literally this process changes the game because it allows a shoe to become completely tuned to YOUR or any athlete's game.
In the vast history of Nike Basketball development, which includes the Jordan Brand, there has never been a shoe that is this technically detailed. There has never been a basketball shoe that can literally become a part of you.
Twenty-eight years ago, footwear design was limited to being constructed out of leather overlays and stitching. It took multiple pieces to allow you to play your game at the highest level. Fast forward to now, and the XX9 eliminates overlays and stitches and provides more support then ever. It is the closest thing we have to a sock for a basketball shoe. 
The XX9 releases this Saturday, Septemeber 6th, in two Performance-Woven examples. If you are serious about your on court performance, go and experience the greatest performing basketball shoe the Air Jordan line has ever provided.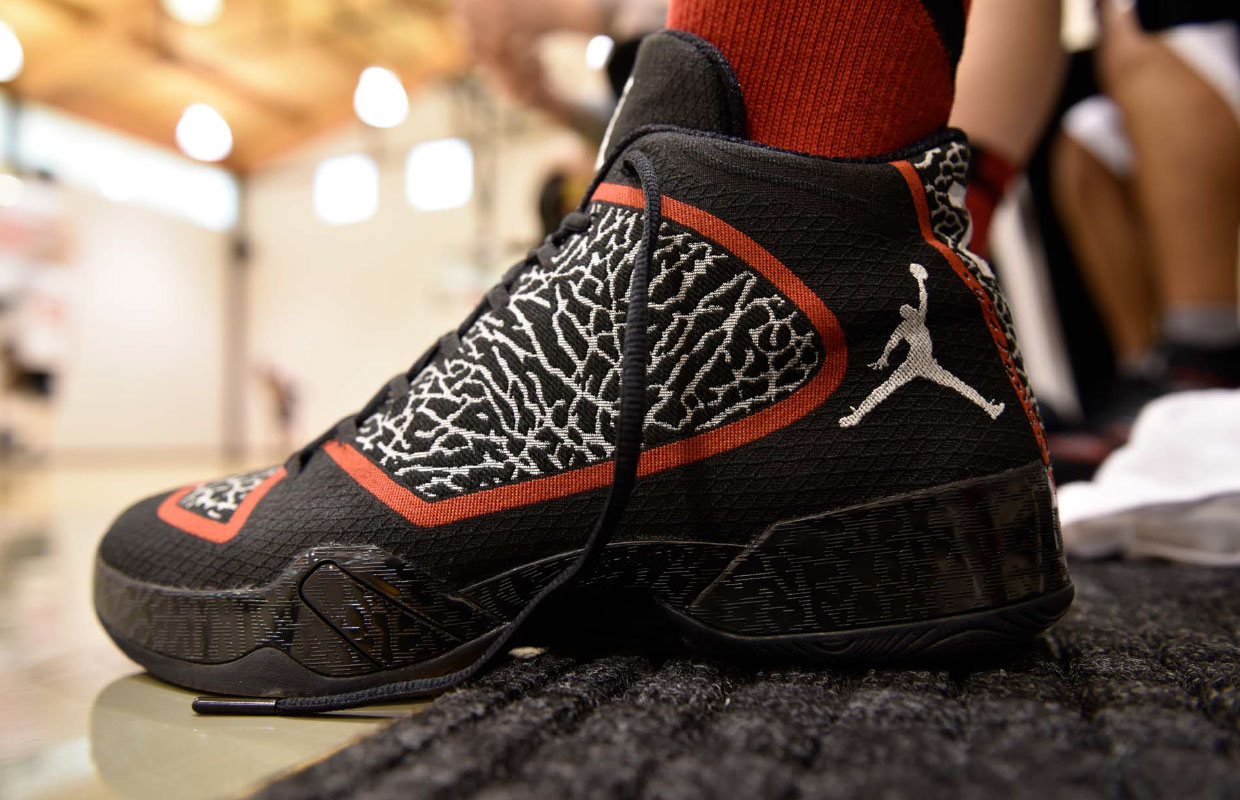 Other posts by Brett Golliff:
Brett Golliff, footwear extraordinaire, is founder of BrettGolliff.com, contributor for Complex, and has previously designed for New Balance. Check him out on Twitter and Instagram.