You'll be seeing stars with this week's on-card sneaker sightings, because the Kicks on Cards Collection is jam-packed with nothing but some of the brightest all-stars of the 1990's. We'll begin with the biggest of them all: Michael Jordan.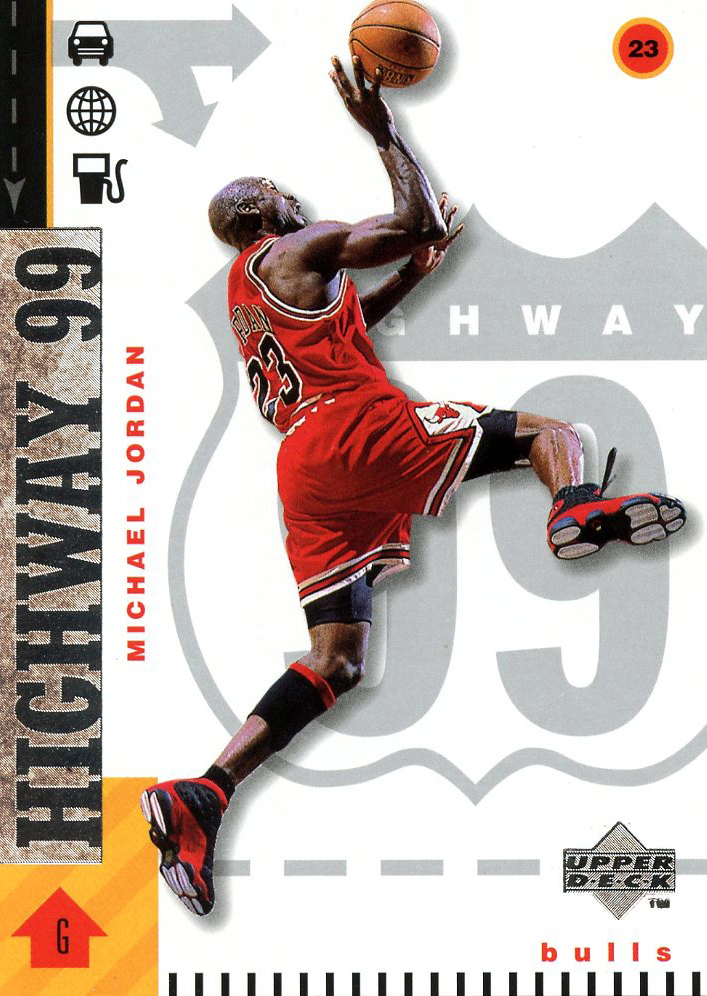 Here we see MJ in 1998, the year he'd win his final NBA championship with the Bulls (but not the year he'd make his last All-Star appearance), wearing the beloved Air Jordan 13. Always hailed as one of the best performing and most comfortable Air Jordans ever, here Michael wears the 13 in its iconic black and red colorway.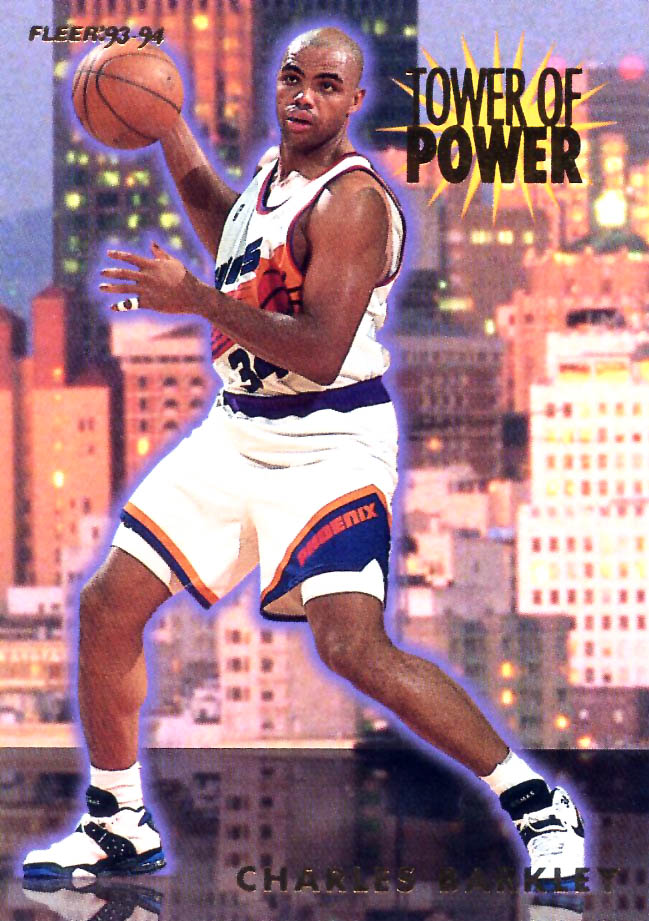 Fellow All-Stars and two of Jordan's biggest foes on the court throughout the '90s are next, with Charles Barkley in his PE version of the Nike Air Force Max from 1993 (look closely to see his #34 stitched on the ankle) and Reggie Miller in his unofficial signature shoe from 1997, the big-bubbled Nike Air Total Max Uptempo. 
Before we switch over to baseball, Jerry Stackhouse concludes our collection of NBA All-Stars. We spot him here wearing his first signature sneaker, the classic FILA Stackhouse, which is back in the sneaker world again thanks to a number of retro releases from FILA throughout the past year.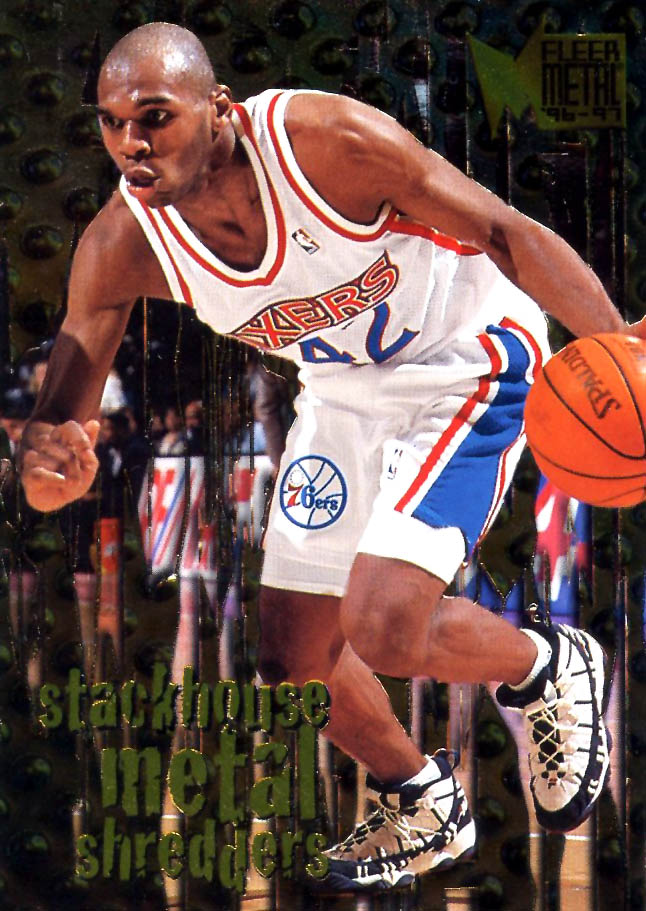 Twelve-time MLB All Star and Hall of Famer Barry Larkin finishes up the set this week in the eye-catching Nike Diamond Fury, which is an almost unanimous choice for the coolest baseball cleat ever.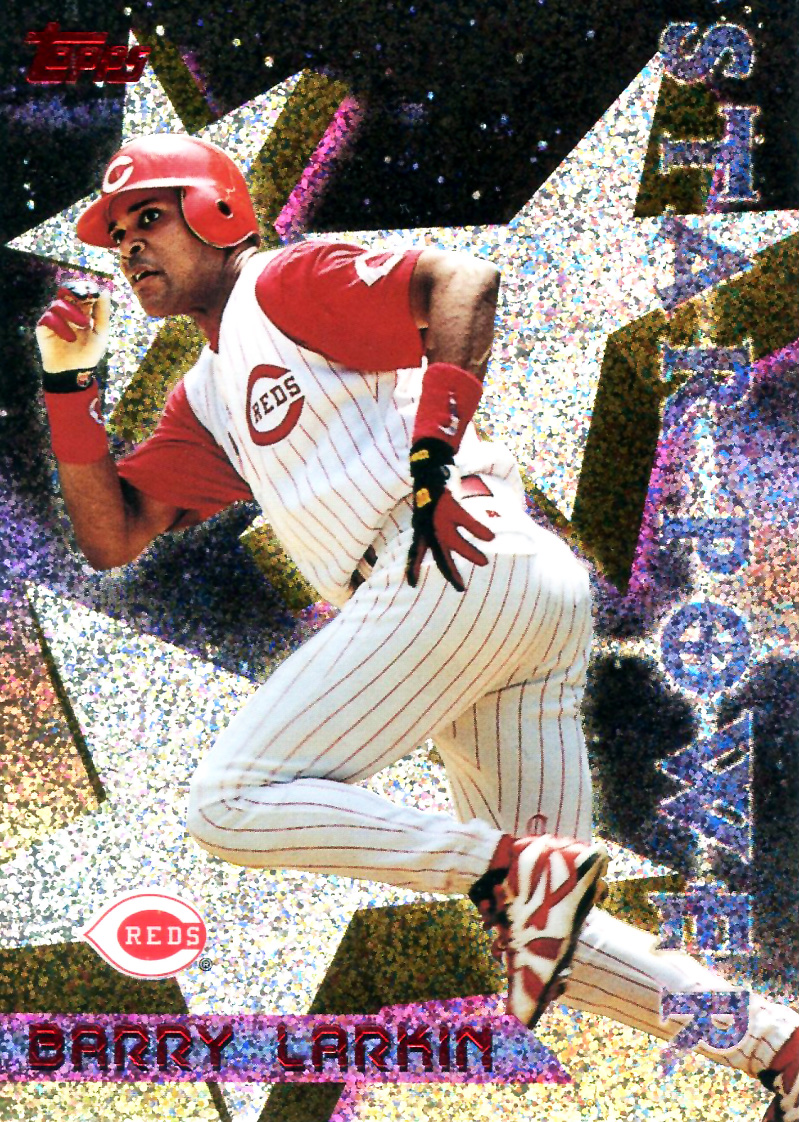 Stay tuned for more Kicks on Cards every week here at the Finish Line Blog, and check out the full Kicks on Cards site for much more sneaker nostalgia.