We have seen two prominent color stories come from the Jordan Brand this year, the Infrared Pack and now the Sport Blue Pack. The Infrared color space is one that is infamous and always associated with the Jordan Brand, but Sport Blue is not as known. So I thought I would take some time to give a little history on the iconic colorway and why it is important to the Jordan Brand.
To understand Sport Blue, you have to understand the way footwear used to be marketed, specifically signature shoes. As a signature shoe was quite rare back in the day, it had to be merchandised across a lot of markets. Typically a signature would release in a colorway that is inspired by the player, in this instance Michael Jordan. So you always had a colorway that worked with his Bulls uniform.
You generally had a home and an away color, so basically a black pair and a white pair with a color hit. You then would have at least one of what I call a "fashion" or "trend" color, something that is really exciting and grabs attention but doesn't necessarily align with the team uniform. Then a fourth color comes that generally dropped around the spring or summer to help extend the life of the shoe before the next model came, that almost always was a blue. It's a color space that fits the time of the year, as it is light and not heavy. So if you look at this scenario in context to the Air Jordan 6 and its original colorways, it plays out like this:
Black/Infrared (Away)
White/Infrared (Home)
White/Carmine (Fashion/Trend)
Off White/Maroon (Fashion/Trend)
White/Sport Blue (Spring/Summer)
Up until arguably the Air Jordan 11, I don't think anyone really knew the lasting power of Michael Jordan as a brand. It wasn't until the 6 that he won his first ring, and then the 7 he won his second ring, and most importantly a Gold Medal on the Dream Team. Until those two things happened, his reach wasn't as far or as global, it was slightly regional to the Chicago and New York areas.
Because of this, Nike had to play his line somewhat safe. For every signature colorway they did, they had to offer a colorway that would have cross-appeal to other consumers. To an extent, they offered very well executed "team" colors. Once he hit his pinnacle status, it propelled the line to new heights and allowed the creative minds in Beavorton to take greater risk.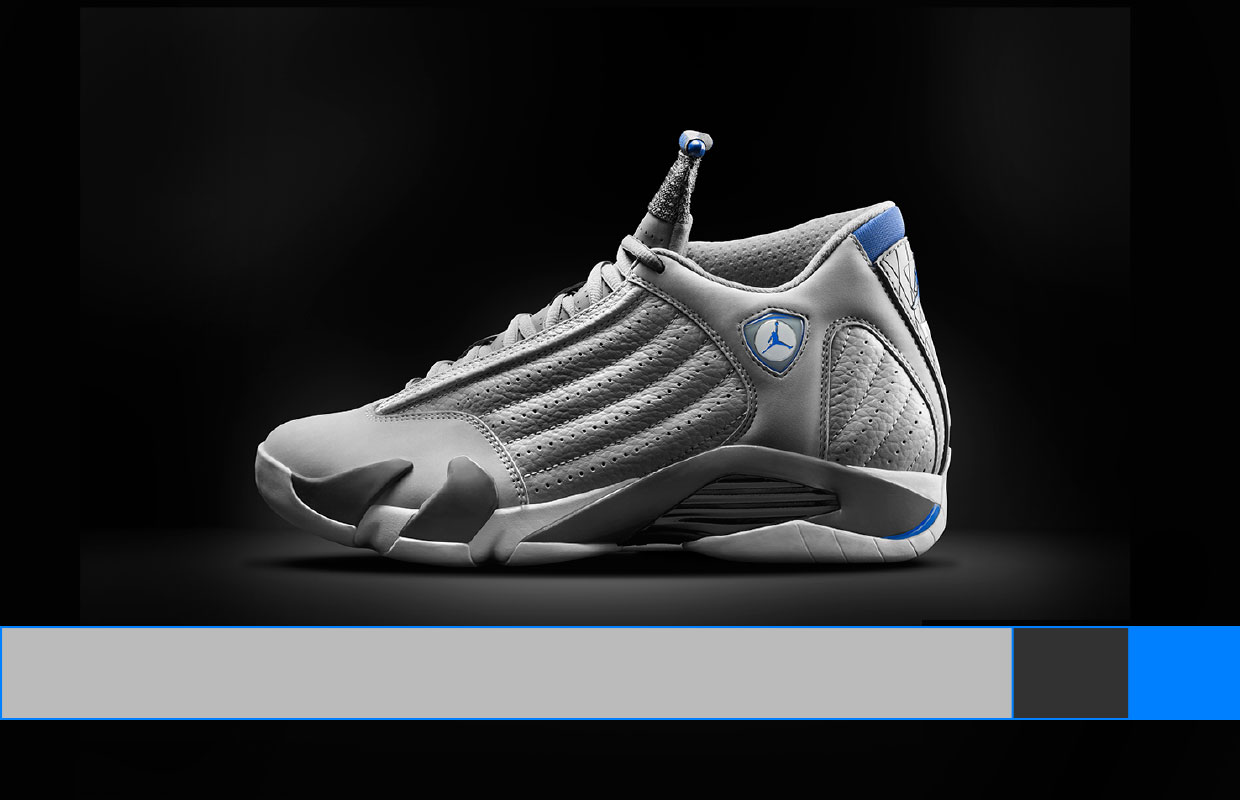 What I have always enjoyed about the Blue color space within the Air Jordan line is how it evolved. It grew from Royal Blue to True Blue to Military Blue to Grape to Sport Blue and so on. It was a consistent evolution in the color space, but it also added emotion to each.
The creative team knew they were going to offer a blue option, but instead of just using a basic team blue, they gave the blue life and it added to the line. It wasn't just a colorway to cover the spread so to speak; it was there to add to the conversation.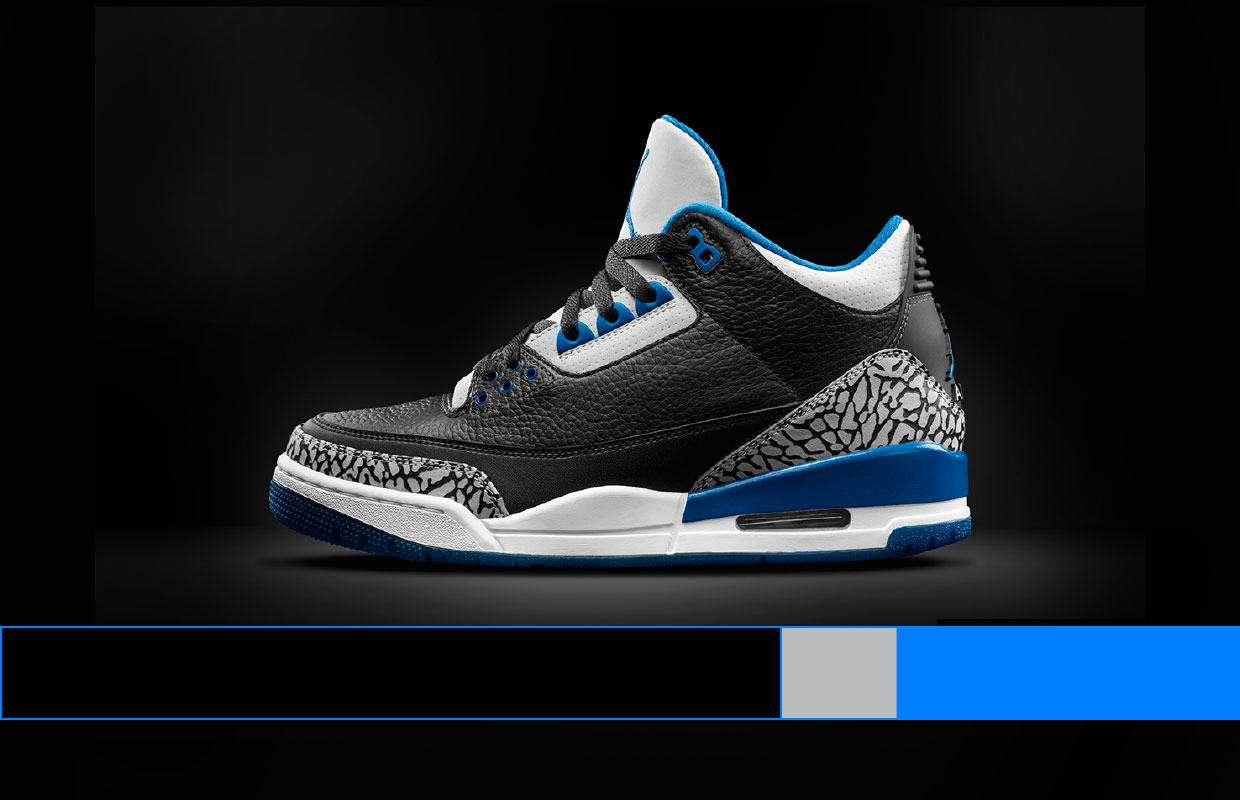 So what does the color mean to the Jordan Brand in its current state?
It offers a chance to tell a story that was significant to the brand in its early days. It gives the line heritage and depth. By using it strategically and in specific places on models that have never had the color, like the recently released 14 and this weekend's 3, it gives new life to the shoe, but it also feels right on the shoe.
For instance, the 3 is executed so well. It looks like it could be an original colorway. Spreading the color across these releases also builds anticipation towards the best Sports Blue retro dropping this year, the Air Jordan 6 on August 30th. It's also cool to see them release the packs in the month of August because that traditionally was when the other blue colorways would release back in the day as it ties in well with back to school sales.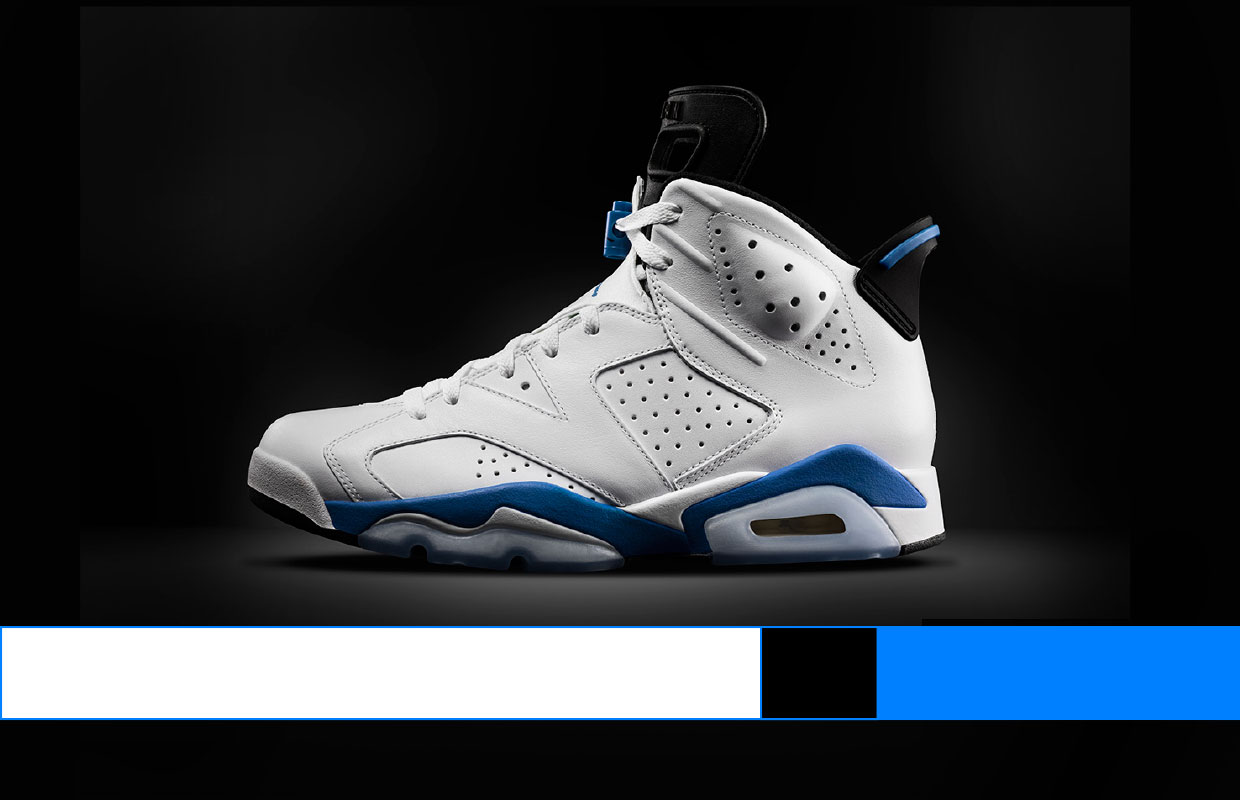 So what is the future of the Sports Blue space for the Jordan Brand?
My personal opinion is that the color area will always be a successful play for them. While red will always be the signature color of the Jordan Brand, you can't argue that blue was just as significant to the success of the line. In some ways, it's more important then red because you know that red is always going to sell. So if blue falters, it can throw the line off.
In the future expect the blue space to continue to grow and evolve. It went from being a merchandising opportunity to being a signature colorway that celebrates the heritage and history of the Jordan Brand. Sport Blue is officially iconic.
Other posts by Brett Golliff:
Brett Golliff, footwear extraordinaire, is founder of BrettGolliff.com, contributor for Complex, and has previously designed for New Balance. Check him out on Twitter and Instagram.