After the adidas Springblade's release almost a year ago now, the shoe has certainly become one of the most polarizing athletic shoes on the market. Of course, that's usually the case anytime a radically new and never before seen technology hits the sneaker market.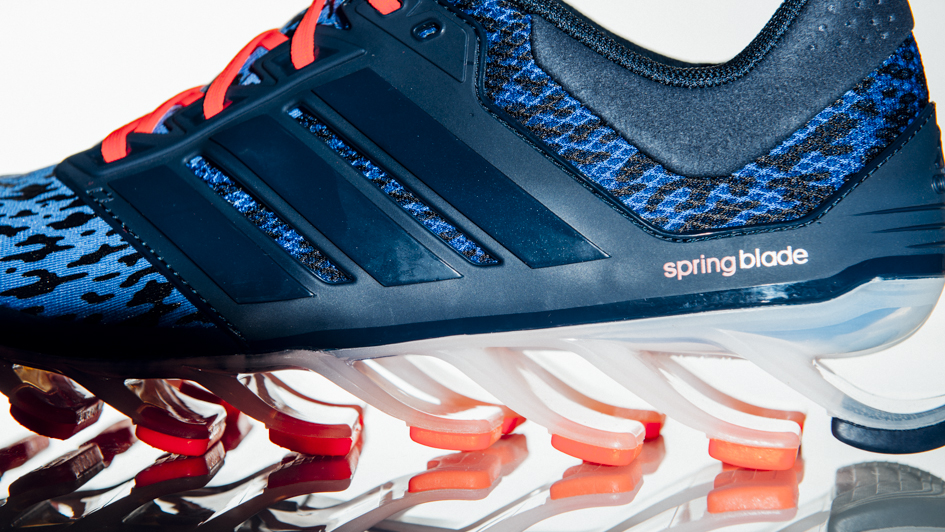 With the spring-loaded design utilizing 16 individually tuned blades that mimic a gymnast's springboard, one look at the shoe can tell you that it's not for everybody. But hey, that's OK, because I'm pretty sure adidas doesn't want it any other way.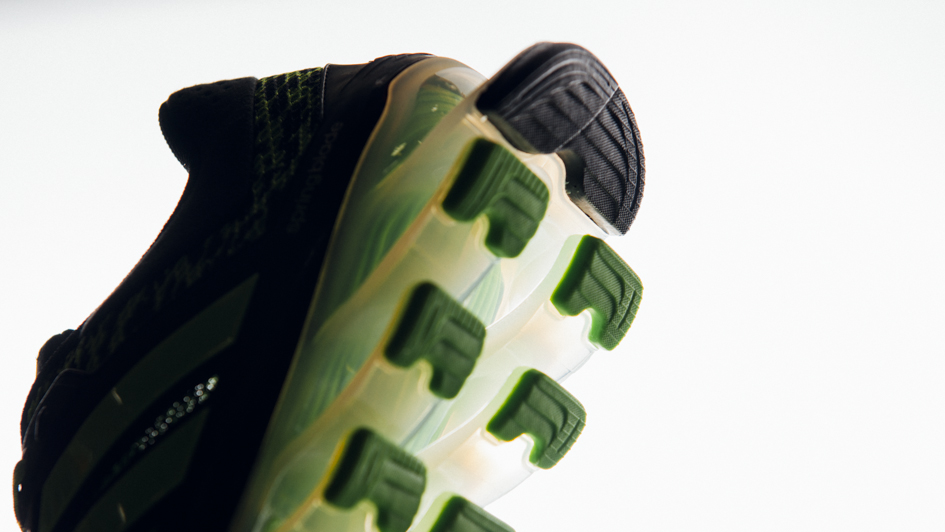 Love it or hate it, the Springblade is here to stay. It's been a success at retail and an updated version has already been released, the Springblade Drive. With just a few tweaks to the upper, the Springblade Drive features the same distinctive cushioning tech below, ready and waiting to give your run explosive energy return with each stride.
As if the shoe wasn't already unique enough, the adidas Springblade Drive becomes more eye-catching than ever with the "Print Pack", sold exclusively here at Finish Line. This series of colorways for the radical running shoe features its TechFit mesh upper adorned with a pattern derived from the adidas Battle Pack, a set of soccer boot motifs specially designed for the brand's World Cup athletes this summer.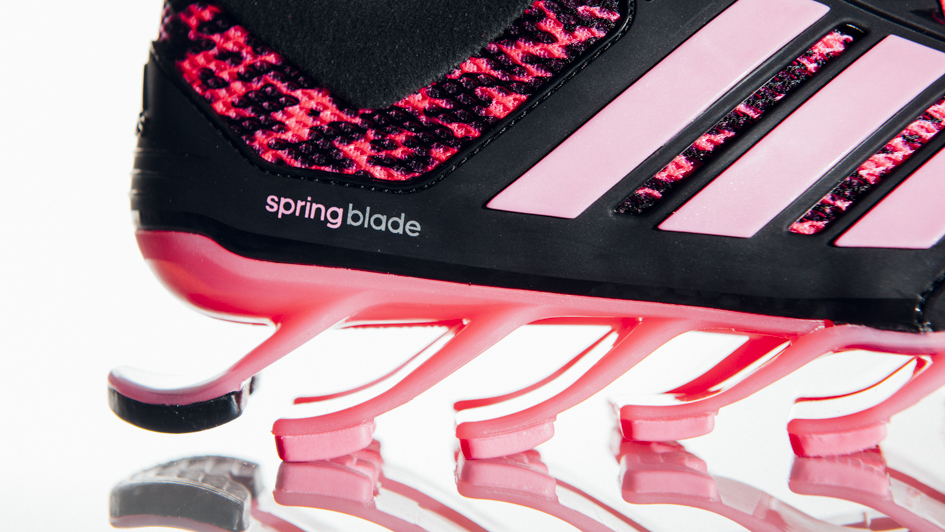 Taking elements from the Battle Pack's bold designs inspired by the World Cup's host country of Brazil (the famous Copacabana beach pavement pattern, Brazilian warrior body paint, and native predatory animals), the Springblade Drive Print Pack is emblazoned with a camouflage-esque pattern. But don't worry, this kind of camo won't ever blend in, since it's paired with a number of searing color options for both men and women.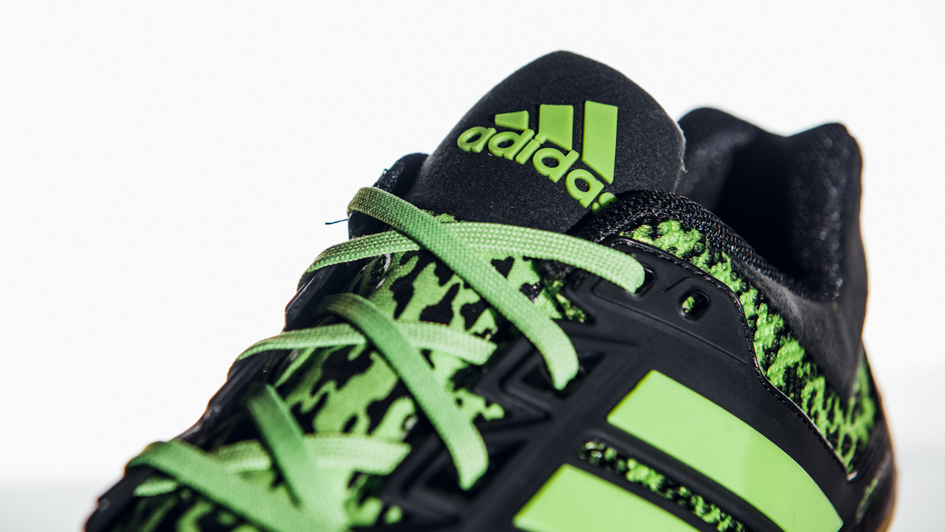 The Print Pack commands attention, just like the Springblade Drive's design itself. The only question is: Are you daring enough to wear them?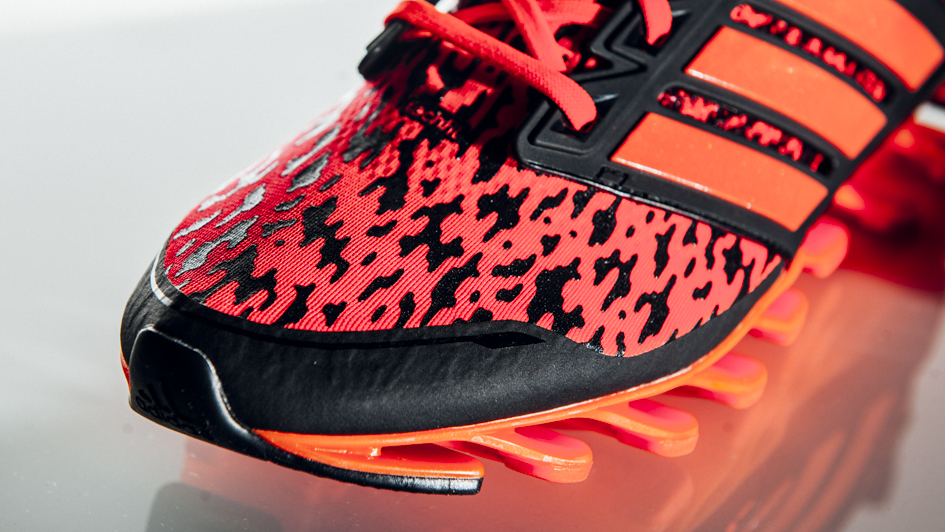 The adidas Springblade Drive Print Pack is available now for both men and women exclusively at Finish Line stores and FinishLine.com.