Women's to Kid's Sizing: An @atothebed Breakdown
A common misconception among women is that we are restricted to the ladies wall when shoe shopping. On the contrary, there is a whole other option you may be overlooking: the kid's section. Often misunderstood, most people associate kid's shoes with tiny feet, which is not always the case.
I am no stranger to the kid's section. I regularly wear kid's shoes in my #FNLstyle posts and have been doing so ever since I realized — at 12 years old — I could take all my old sneakers with me into my teenage and then adult years.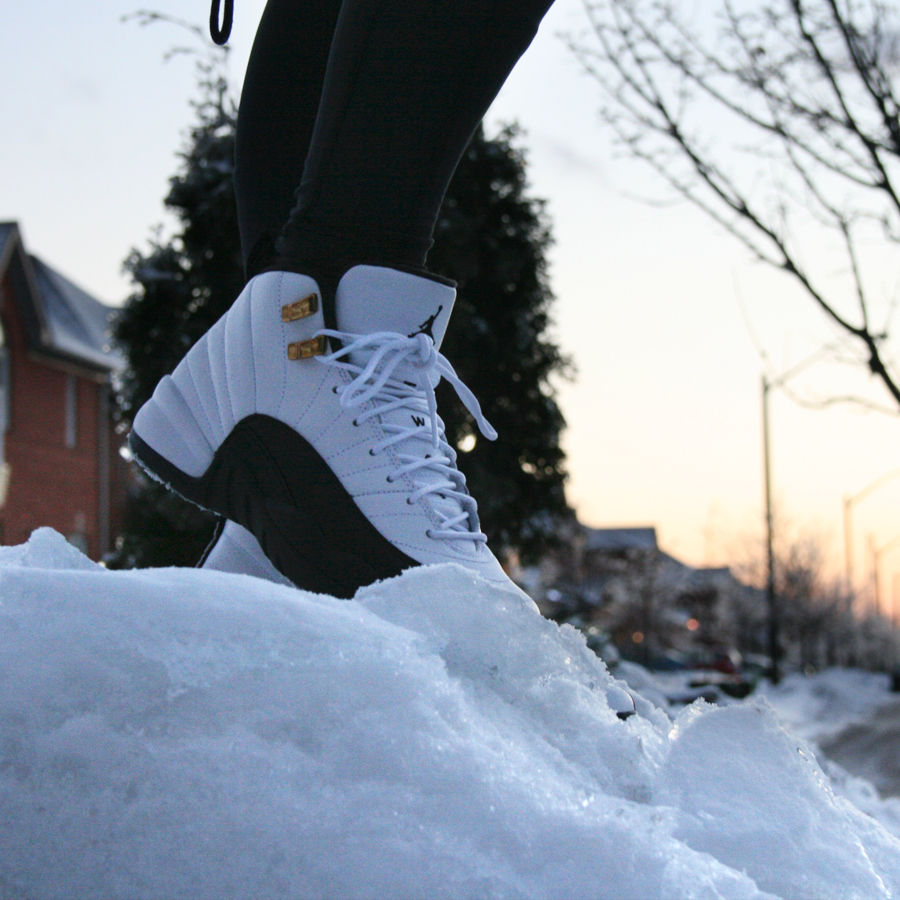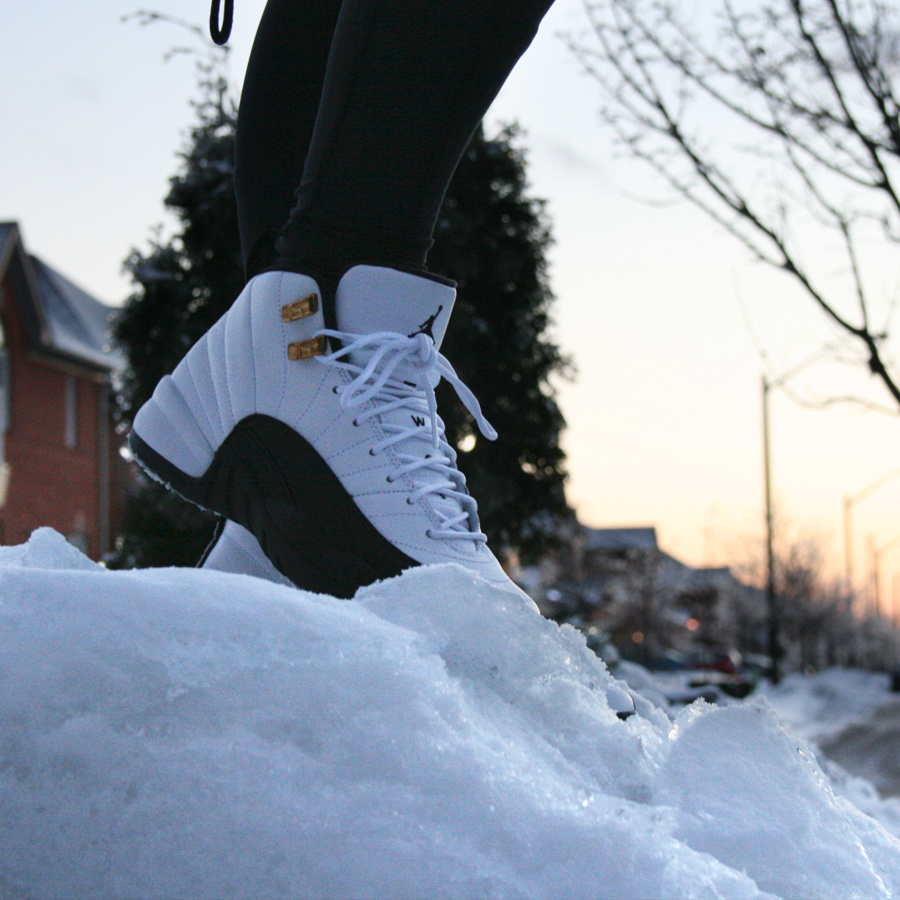 [When I realized I could take my childhood Jordans into teenage and adulthood, I never looked back. Shoe: Jordan 12.]
Understanding the conversion
First thing's first: understand the size conversion. Women's sizing runs 1.5 sizes larger than youth sizing. So to determine your youth size, simply subtract 1.5 from your regular size. For example, if you wear a women's 7.5, you would wear a youth 6. Youth sizes run as large as a 7, so anything up to an 8.5 falls within the women's/kid's overlap. Note: Youth sizes are also equal to men's sizes, so a youth 7 would also fit a men's 7.
Formula: (your shoe size) – 1.5 = your youth size
But why do this? Why wear children's shoes?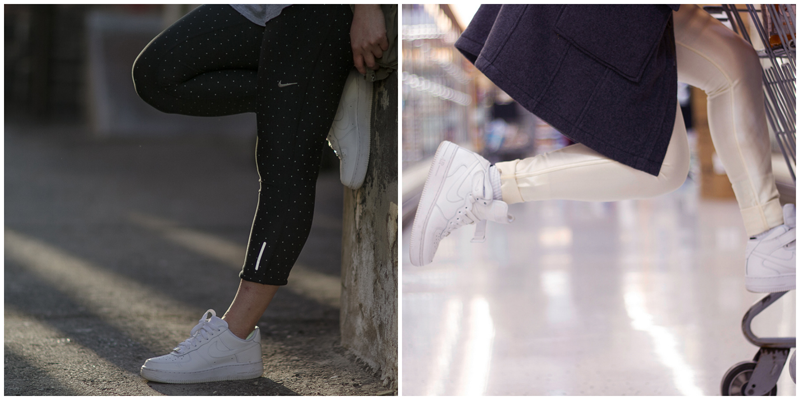 [White Air Force 1's will always have a place in my heart and my closet. Shoes: Nike Air Force 1]
The price
Well, there is the first and most obvious reason: price. Kid's footwear is less expensive and also saves on sales tax. For example, the Air Force 1 comes in men's sizes at $90, women's at $85, and kid's at $80. Some models, like the Air Max 2014 offer an even greater price gap: $180 for a women's size versus $145 in a youth size.
More options
Another reason to venture into the kid's section is the extra venue of options such as different colorways or styles. Some styles do not make it into the women's section and can only be found in the kid's section. Although they are now available on the Finish Line site, in the past, women's Air Force 1's were less common to find in stores, so I have resorted to purchasing from the kid's section. Another example: Jordan brand offers most releases in men's sizes, but not in women's. However, for the ladies who love Jordans, the solution is found in none other than the kid's section.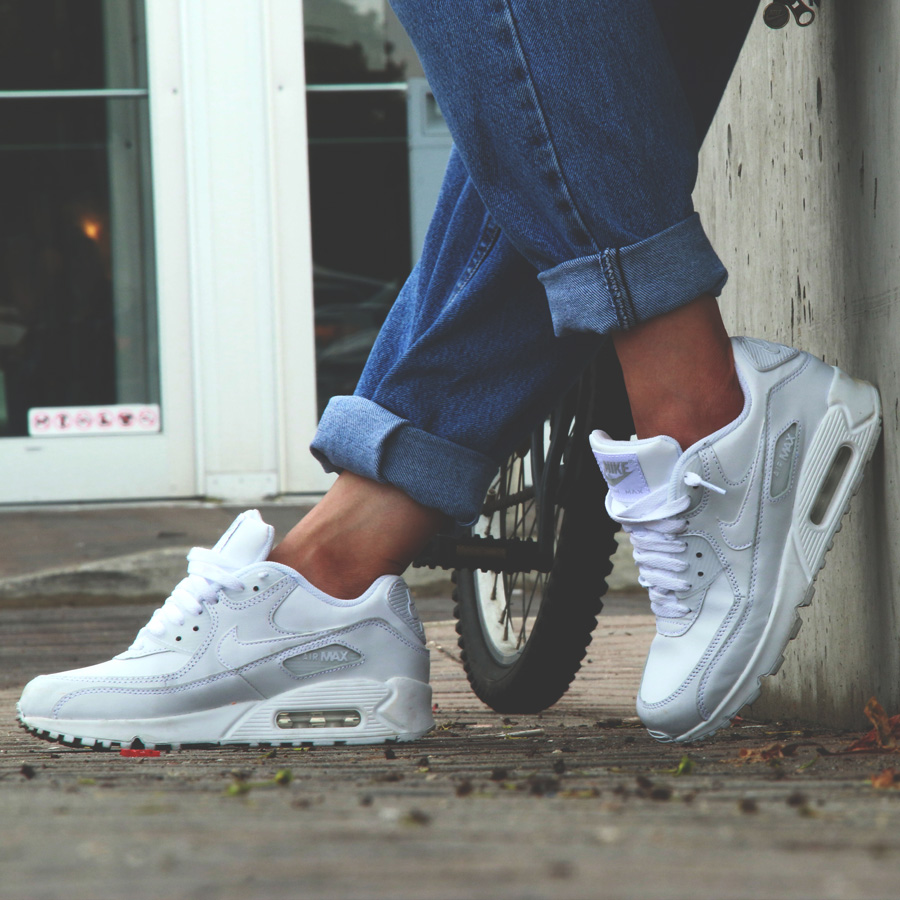 [Remembering my love affair with Air Max '90s. Shoe: Nike Air Max 90]
Be selective
With this newfound information (you're welcome!), it is also important to note that this does not necessarily work with all shoes. There are often differences in quality and materials between youth and adult shoes. Be selective. Not all footwear can translate equally to women's feet. Our shoes are built specifically to cater to specific needs. I would recommend avoiding the kids section when shopping for running or training shoes, as they provide a different type of support. More casual footwear, however, such as Air Force 1, Jordans, or Timberland boots are perfectly fine.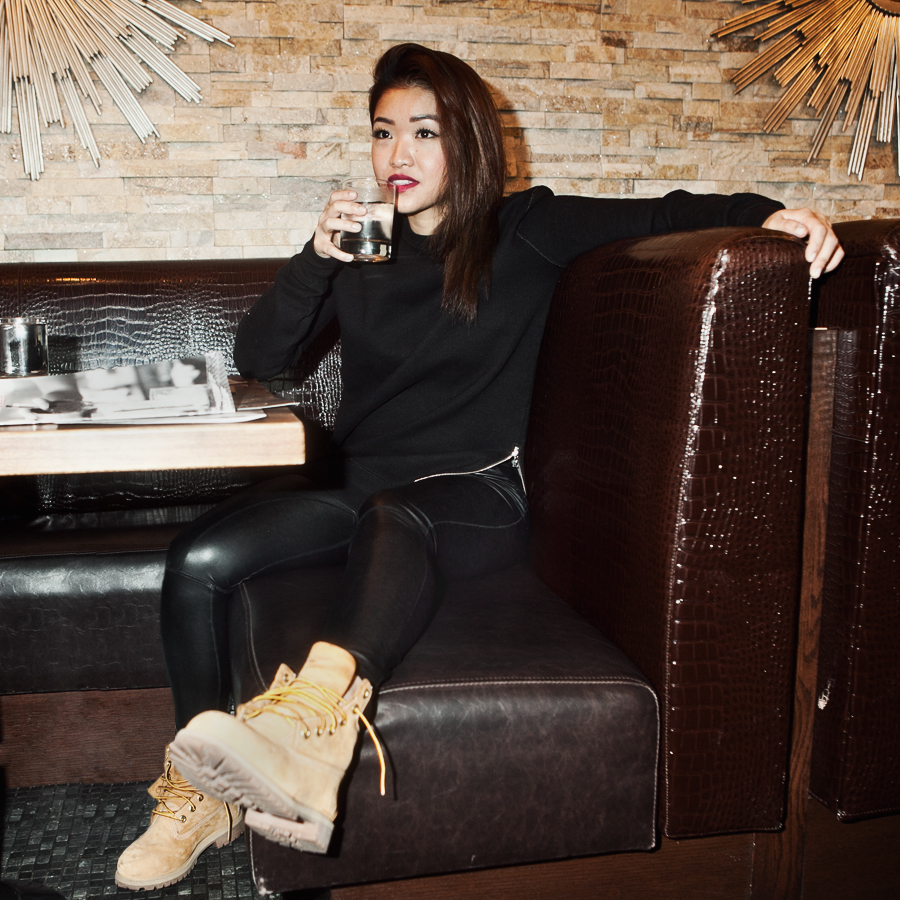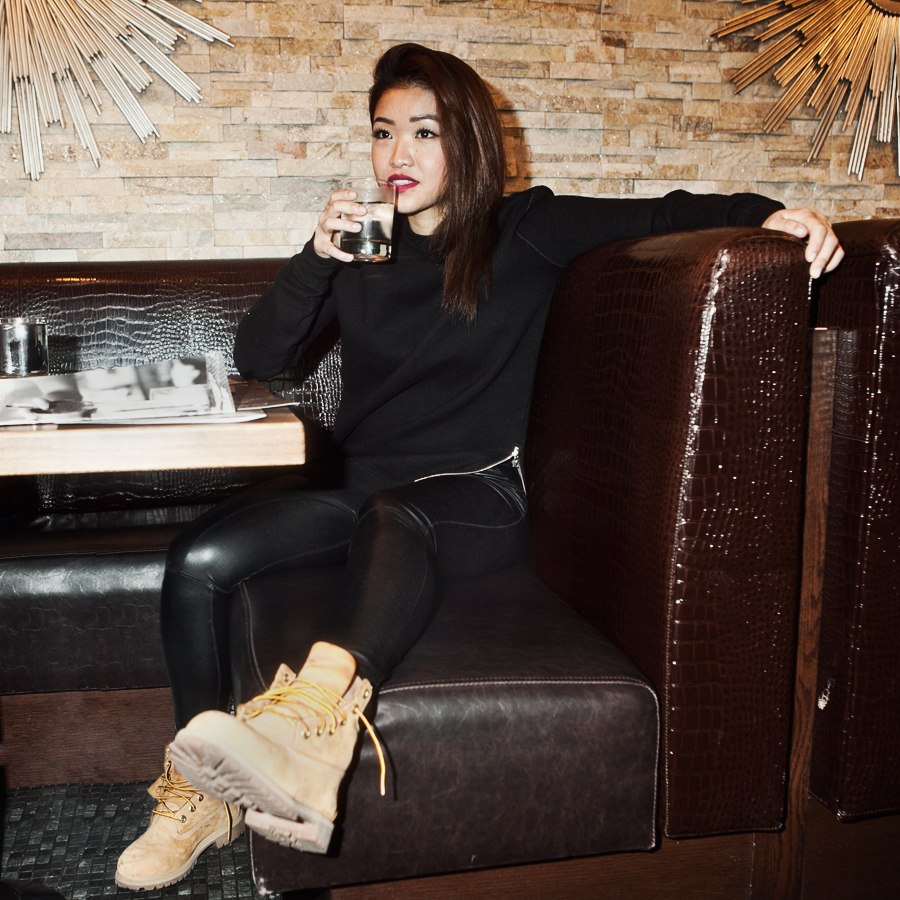 [You can't go wrong with a pair of classic Timberland boots. Shoe: Timberland 6 Inch Classic Boot]
Just to re-iterate: There is absolutely nothing wrong with shopping in the kid's section. In fact, sometimes we are left with no choice. Perhaps it's your inner child that wants to stay a little longer, or maybe sometimes you just like having more options. Don't be afraid to shop there – so many of us do it! And if you can save a bit of cash here and there, why not?
GO AHEAD, GIVE IT A TRY.
Give it a try next time you shop, and let us know how it goes. Shoot me a tweet, use the hashtag #FNLstyle on Instagram, or leave a comment below. Keep in mind that many brands differ in sizes, so although I gave you a pretty foolproof formula, it is always recommended that you try your shoes on first to find your perfect fit.
UPDATE
New Jordan box labels show Men's and Women's sizing (Shadow 1's pictured)

???? @racslife_ pic.twitter.com/7ZvoWSrKx4

— J23 iPhone App (@J23app) March 20, 2018
With attention gearing towards unisex/female styles from Jordan, the brand is now including Men's and Women's sizes on their shoe boxes. Making life a little easier one sneaker purchase at a time. 🙂
Read Next