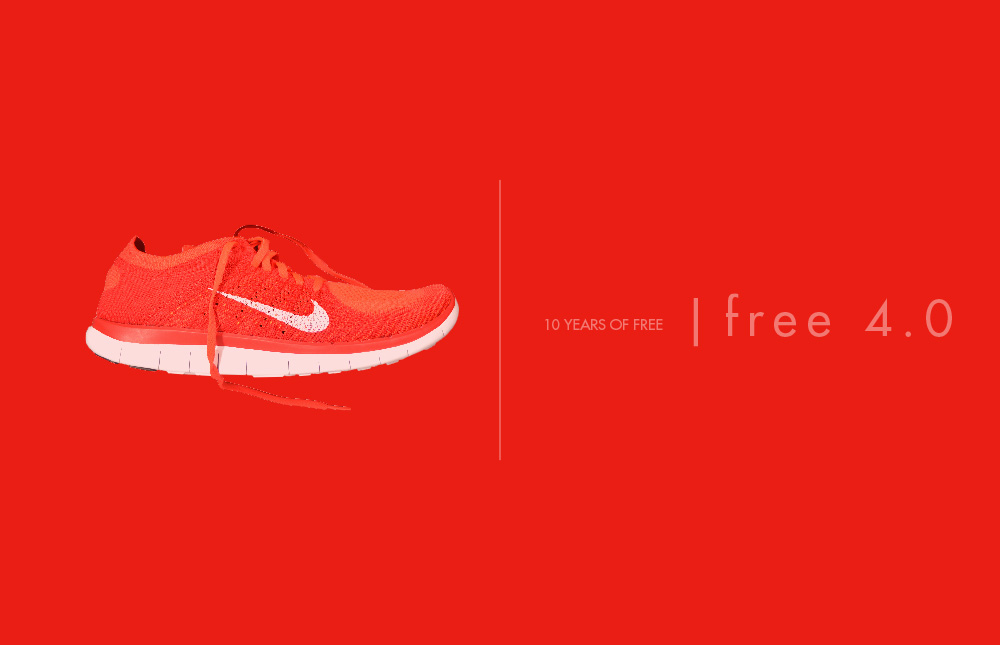 The Presto taught us that we could be minimal in a world of over protection. The Free 5.0 OG taught us that "less shoe, more you" is a motto we should all run by. The cureent Free 5.0 showed us that data could drive how we run, as a hexagon provides more flexibility. The Free 3.0 shows us that FlyKnit really is the future of performance. So what does the 4.0 teach us?
That it is the best Nike Free ever.
The best footwear for barefoot running is obvious; it's the barefoot. But unless you have the perfect piece of uninhabited land, that is an unlikely reality. You have to protect your foot in some way or form, or material I should say.
The barefoot running market is overloaded with materials and patterns that all "provide the perfect fit and natural feel." Name the material and function, and it is on the market.
It is of my opinion, however, that these materials and functions have become overdone and moved away from the intention it set out to be, natural.
What made the Presto and Free 5.0 so great was their minimal one piece upper. They both were lycra-based, featuring multiple stretch directions. But what they lacked was zonal support.
The only way you could lock in a specific zone, like say the midfoot, was with overlaying materials. Oftentimes, it was welded. While it provided a no-sew, seamless feel, it still felt a little off.
Any shoe that is trying to be barefoot and minimal should stay away from adding material to it. Adding material just does the opposite of what is trying to be accomplished.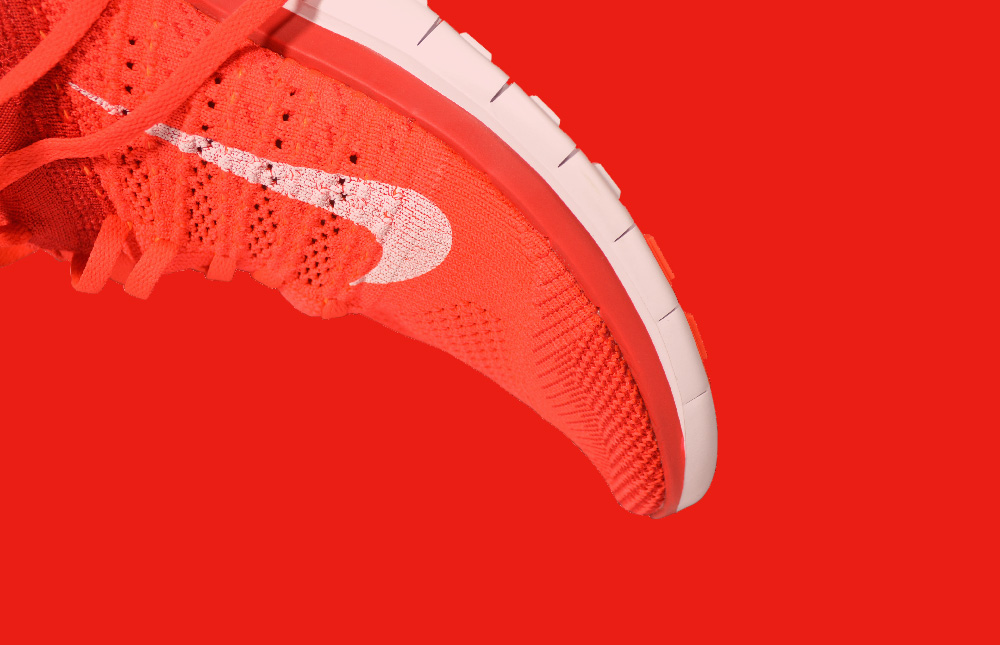 That is why FlyKnit is perfect. It is not a process that needs welds or TPU counters to give it structure and fitting properties. It all happens within the weft.
See, FlyKnit is based around getting multiple functions out of one process. That process is knitting an upper that can be flexible, supportive and breathable all at the same time.
To do this, you have to work within warping and wefting. A warp runs longitude in direction, so heel to toe. This direction provides you with support and breathability as it will tighten or loosen its knit within particular zones pending on the needed function in that area.
The weft runs vertical, so midsole to collar. It provides flexibility and breathability as well. As it runs vertically, the knitting machine can tighten each individual weft to give it more areas of flex or more areas of restriction and support.
Your foot features 26 bones, 33 joints, and more than a 100 muscles that all are connected through tendons and ligaments. It is one of the most complex elements to the human body. To me this is no different than FlyKnit. 
FlyKnit is a complex combination of wefting and warping that creates a knitting of strands that act as tendons and ligaments that expand and restrict the foot at the same time. To me, that is the definition of freeing the foot.
If you can provide a product that fully mimics the natural motion of the human foot, then you have succeeded. Ten years ago, Nike Free introduced us to natural flexibility. Ten years later, that flexibility has become natural motion with the help of FlyKnit.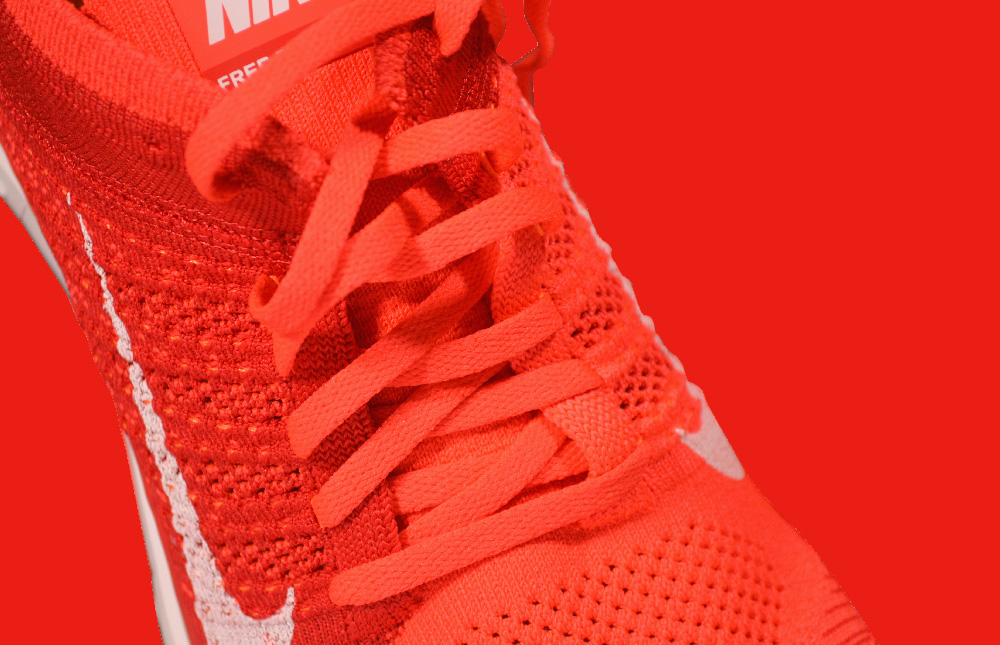 The process of FlyKnit works so well with Free because it blends perfectly with the knife-cut midsole. The midsole has been thinly cut to create reliefs within a solid piece of EVA.
By maintaining its structure, it provides a firm base to run on, but the reliefs allow for the base to be integrated with you.
The key thing about Free has been the midsole and it's ability to mimic the barefoot. That philosophy will never leave Free, as it is the foundation that it was created on. Going forward though, it will become about the integration of the upper and how it merges with the foot to become a part of the stride of the foot.
Although coinciding with the "less shoe, more you" philosophy, there have been very few shoes that actually become you. The Free FlyKnit 4.0 is on the verge of being you.
Other posts by Brett Golliff:
Brett Golliff, footwear extraordinaire, is founder of BrettGolliff.com, contributor for Complex, and has previously designed for New Balance. Check him out on Twitter and Instagram.