For everyone other than trend setters, keeping up with the trends is hard enough when they seemingly switch and change daily. It's either simplicity or complexity, or a combination of the two. Luckily, there are shoe brands like Converse, adidas, and Nike that do a pretty good job of keeping up to say the least.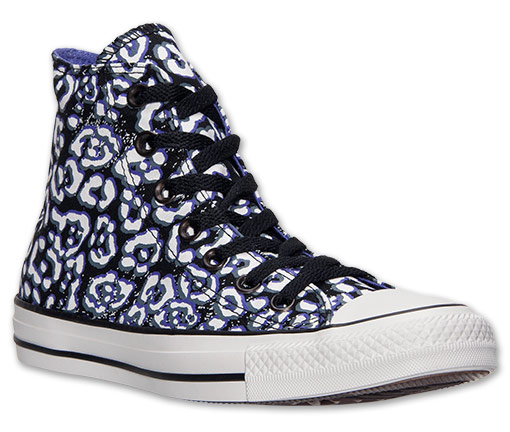 If there's any entity in the world that adheres to the "if it ain't broke, don't fix it" axiom, it's Converse with their Chuck Taylor model. Remaining virtually unchanged since being introduced in 1917, the only modifications this silhouette receives is usually in the form a new color or pattern on the upper. Since it's printed season, the brand has crafted a special colorway of the shoe, featuring a cartoony floral print, showcasing a luminous purple and white.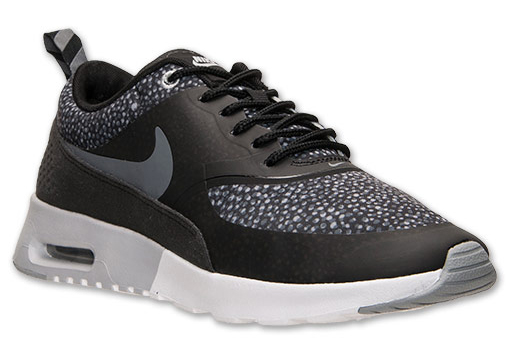 Nike's foray into the printed upper game comes in the form of a re-imagination of the Nike Air Max Thea. Released in grey, pink, and black colorways, the Thea displays a completely printed upper marked by tiny painted polka dots that stretch from the forefoot to the back of the sneaker. Don't forget to show off your Air Maxes with #AirMaxMondays after the weekend ends.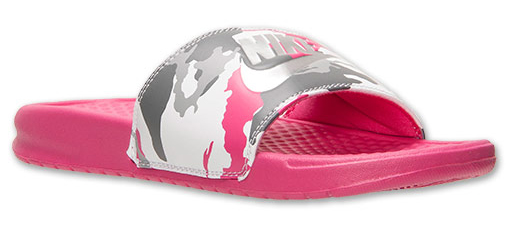 If you have one too many sneakers in your closet (haha who are we kidding?), and need some slides for summer, the Nike Benassi JDI Slide Sandals have got the camo look down, and will keep feet comfortable hanging by the pool.
Catch up on the print craze, and grab a pair of new kicks before the trend is overly popular, and you know, therefore uncool.