There is nothing more classic than a pair of White on White sneakers. While there will be a lot of people that instantly think of the Nike Air Force 1 Low when they hear the term White on White, it really depends on where you're from and how you got into sneakers, that determines what the freshest White on Whites are. We reached out to sneaker enthusiasts across the United States to see what their favorite crispy white pair of kicks is and why. Check out what they had to say and what kicks they chose.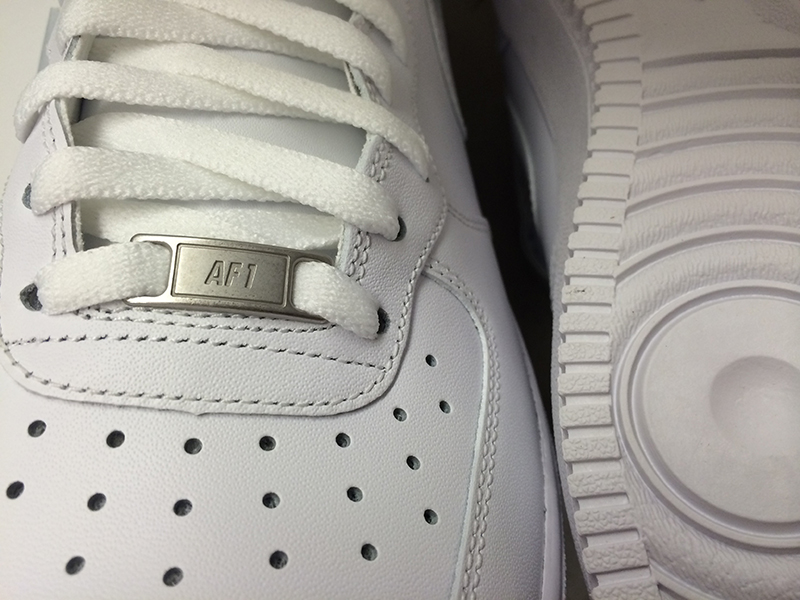 "To be honest, I haven't owned a pair of Air Force 1 Mids since the early 2000s, since I saw Jermaine O'Neal wear a yellow-on-white pair for the Pacers, and—being in Indy at the time to write a story on JO—went to the local mall to cop a pair. But white-on-white lows are everywhere now, and the years have allowed my "but they're not original!" disdain for the Air Force 1 Mid to fade. Well, at least enough to wear a pair this summer. Because while white-on-whites are still a must for the warm months, sometimes it's good to flip the script." – @RussBengtson, New York, NYC. Find more from Russ on Complex.com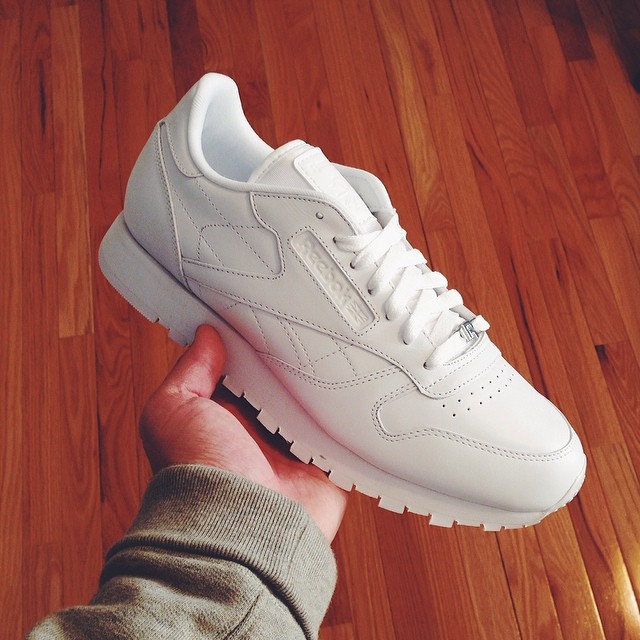 "The all white Reebok Classic Leather was the default shoe in my neighborhood growing up. Yes – other sneakers might have been more popular during certain periods but the CL never went away. My neighborhood was filled with Puerto Rican's and Dominican's and this shoe was damn near the uniform. The cleaner the better. Every time I see a pair it brings me back to 1994 Chandler St School yard summer hand ball sessions. Awwww my youth." – @FrankTheButcher, Boston, MA. Find more from Frank at AlwaysBAU.com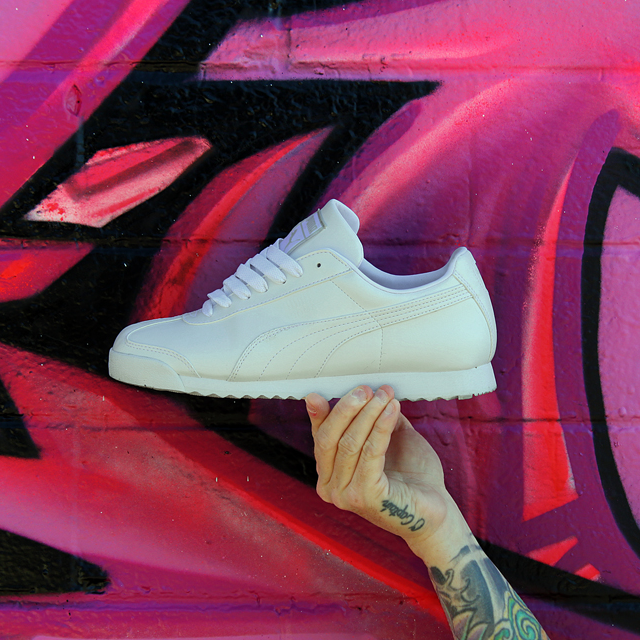 "Unboxing a pair of new shoes is exciting to any sneaker enthusiast but when those shoes are white on whites, that excitement is slightly intensified. It's the ultimate newness. Getting an all white pair of shoes in the spring time is almost mandatory too. It's like pushing the reset button and starting fresh for a new season.
For me, PUMA and hip hop have always gone hand in hand. As an old Bboy, I can tell you that wearing the right shoes was important not only for comfort but also to insure that when you were dancing, you stuck out from the rest of the crowd. I wanted to make sure that everyone that saw me dance, would remember my footwork. With an all white pair of PUMAs they were sure not to forget me. And most importantly every Bboy had to have their fit right. The track jacket had to match the hat that matched the shoes. Everyone had their own brand back then and mine was PUMA. All white PUMAs matched with everything and always looked fresh. Even to this day,white on whites bring a crispy contrast against anything colorful I wear. To me, its a classic clean look that still has that Bboy aesthetic.
I adopted the same white on white philosophy as a teenager when I started skateboarding. I skated in white on white PUMAs. I felt like they took my style to the next level. As I skated them I liked seeing the wear and tear on them from the elements and before I knew it, it was time to cop a new pair and begin the cycle again. White PUMAs bridged that gap from hip hop influence to street skating culture in the mid 90s and I was right there to embrace it.
My white PUMAs have always meant a new beginning. A blank canvas that eventually would tell a story of where I've been. They are timeless and always a sure thing when finishing off any outfit.I know one thing for sure. Long after I can no longer dance or kickflip, I will still be able crack open a fresh box of white on white PUMAs, lace them up and look as crispy as I always have!" – @n2tha0, San Antonio, TX. Find more from Norm at SASneaksUp.com
Check back in later this week for more sneaker enthusiasts sharing their "White in White" stories.