As we've been told and had hammered in our heads for the last five years, There is an app for that. When it comes to fitness, there are quite a few apps for that. To help you sift through all of the apps that are out there, we've compiled a list of the best that the App Store has to offer.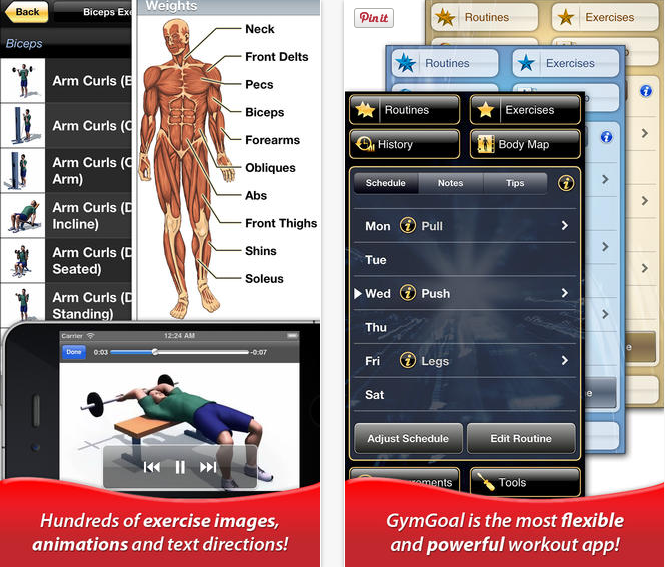 5. GymGoal 2
You can pick and customize your workout level with the interactive program that adjusts to your results. The illustrated instructions make the app easy to follow. Throw in your nutrition goals, and the app will take everything in account to develop the best possible workout regimen and plan of action.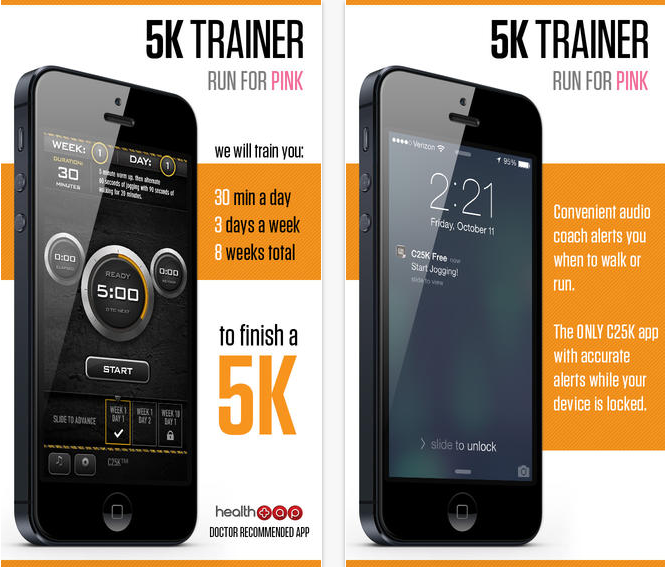 It's pretty much impossible to get up from your couch and run a 5K, but with this app, that could change. If you see a 5K race on your radar that's more than 9 weeks away, this app touts its ability to get you up and running in that race right in time. Despite the app's name, it's not just for couch potatoes. Experienced runners can join in on it too, and improve their running endurance even more. Have a dog? There's a "Pooch to 5K" option in there as well.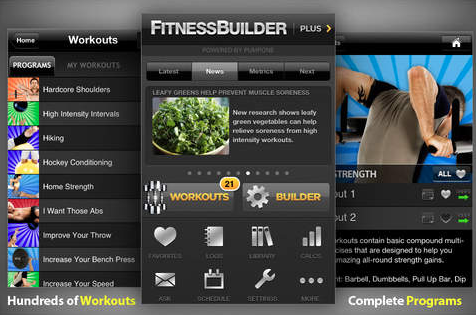 They've found a way to trap a personal trainer inside of an app. Can't get to a gym? This app gives you the ability to work out anytime, anywhere. Choose from either a workout regimen preset or drag and drop workouts and create your own routine. If you need guidance, you've got it. Want to be free and do your own thing? That's cool, too.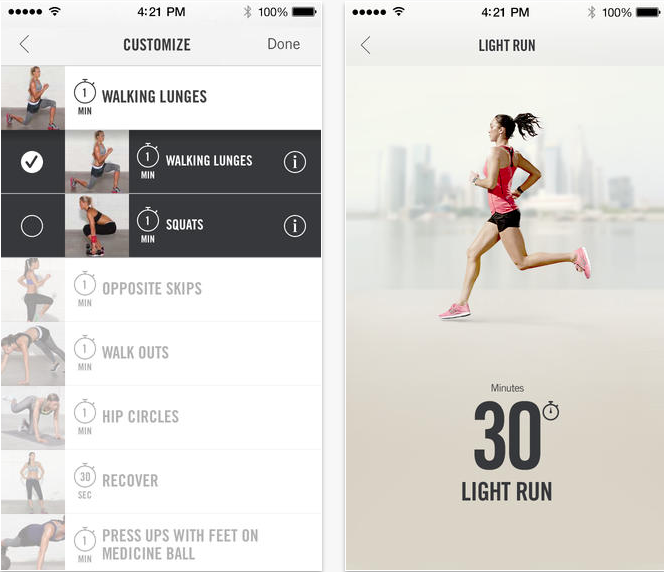 Similar to FitnessBuilder, the Nike Training Club app is a personal trainer in your pocket. What gives this app the edge is its ability to synchronized with with Nike+ technology to record your stats and results in real time. Looking for a full-body workout? If you've got 30 minutes to spare, you're good. Targeting one area? Fifteen minutes with this app, and you can target and zap your trouble areas.
1. RunKeeper
For a fun, social and easy experience all in the form of an iPhone app, the RunKeeper Pro app is where it's at. If you're a runner, there is no better. Keeping a detailed statsheet of your pace, distance and time, you can track your progress with each jog. Add music to the mix and your run will be a breeze.