It's almost summertime, which means finding fun things to do will become increasingly more easy, but finding the shoes to wear will become increasingly more hard. You have a stockpile of Jordans, Air Force 1s, and adidas Originals, but what do you have to wear to the lake, river, beach, boat, etc.?
If you are like us, you aren't going to want to mess up any of your nice sneakers, but there are many options for great summertime shoes that can be washed very easily. In fact, there are shoes that you can wash as simply as you wash a shirt, by throwing them in the washing machine. So if you are looking for the perfect, wear anywhere, do anything summertime sneaker, here are few options for you.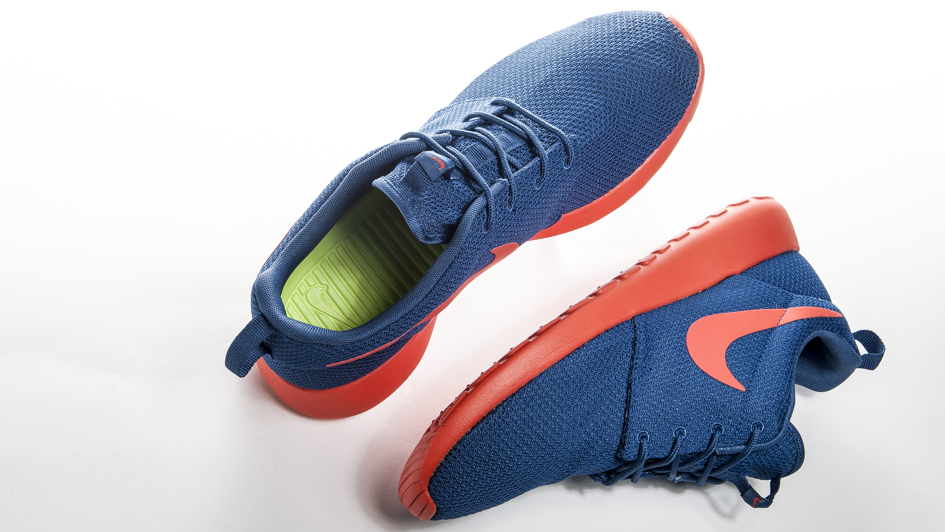 The Nike Roshe Run is not only one of the most popular shoes on the market, it's also one of the most wearable. You can do just about anything in these kicks, and the best part is you will stay comfortable the entire time.
A cushioned EVA midsole sits underneath a highly breathable mesh upper, ensuring that your feet stay dry as possible as well as comfortable. The minimal design and durable materials allow for an easy wash in the washing machine, so you don't have to tip-toe over and around mud holes or any other dirty obstacles that you may encounter.
Like the Nike Roshe Run, the Nike Flyknit Lunar2 is one of those minimalist shoes that does not sacrifice comfort. A Lunarlon midsole ensures the most comfort in every step, and a seamless knitted upper will keep your feet from chaffing, with or without socks.
You can wear these bad boys just about anywhere, and even if you completely trash them during your summertime activities, a quick cycle in the wash will clean them right up. They are available in a variety of colorways, so you can choose a toned down one to match the majority of your closet, or choose a brightly colored one to stand out and make a statement.
You already knew that the Converse Chuck Taylor Low was a summertime staple for their aesthetic appeals, but they are also one of the most functional summer shoes. The colorways offered in this shoe are endless, ensuring that there is at least one to fit your style and taste.
Keeping things classic with a canvas upper, this shoe is highly durable and won't get ruined if they get wet or muddy. They too are also easy to clean and can be thrown in the washer, just make sure you throw them inside a pillow case first to keep the rubber soles from banging around too much on the sides of your machine.
What are some of your favorite summertime kicks?