**SneakerCars continues with Lot 2 to highlight some of the most successful basketball shoes that have been inspired by automotive design (click here if you missed Lot 1). 
adidas Kobe 1
adidas took the most literal approach of car inspiration by working with their German counterparts at Audi to mold the Kobe 1. Similar to a foamposite construction, the shoe was molded out of foam to create a shell-like structure. This process allowed for the designers to create hard-edged lines that look to be stamped into the design, similar to the way a car is manufactured.
The design team was heavily influenced by the Audi TT. They carried over the roofline into the side of the shoe to help create a look of movement, giving the Kobe 1 some aesthetic speed. This design language would go on to be featured on the Kobe 2, as well as the never released Kobe 3.
Air Pippen 2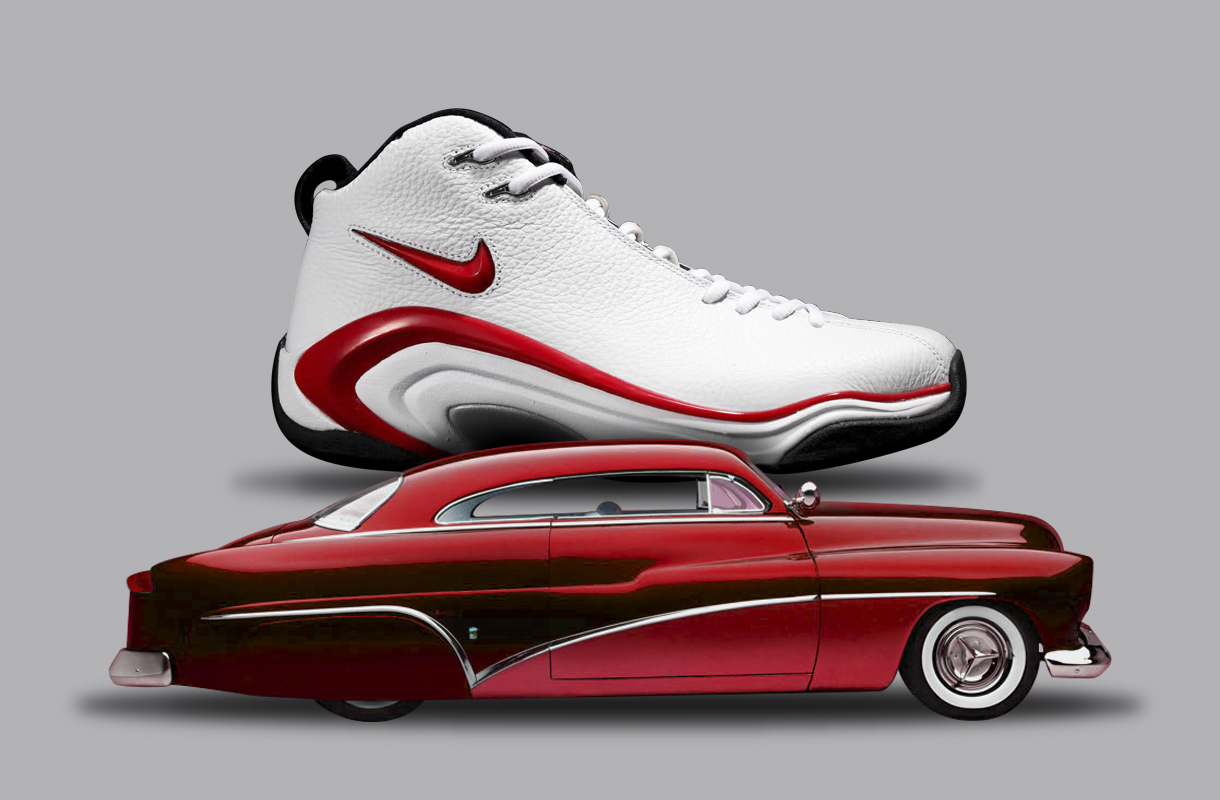 The Air Pippen 2 wasn't directly influenced by one car, but by an era of Mercury Coupes from the early 50s. Aaron Cooper looked to the dramatic, but simple chrome bodylines of the Coupes to give the Pippen 2 a clean aesthetic.
The era of manufacturing when the Mercurys came out didn't allow for complex surfacing. Designers used bodylines to help add drama to the design, generally accenting them with chrome. If you think of the foot of the Pippen, it has an organic shape. Adding hard creases wasn't ergonomic for function. Using TPU to help add support to the midfoot and forefoot allowed for Aaron to create a design element that had complex surfacing without disabling it.
Zoom Generation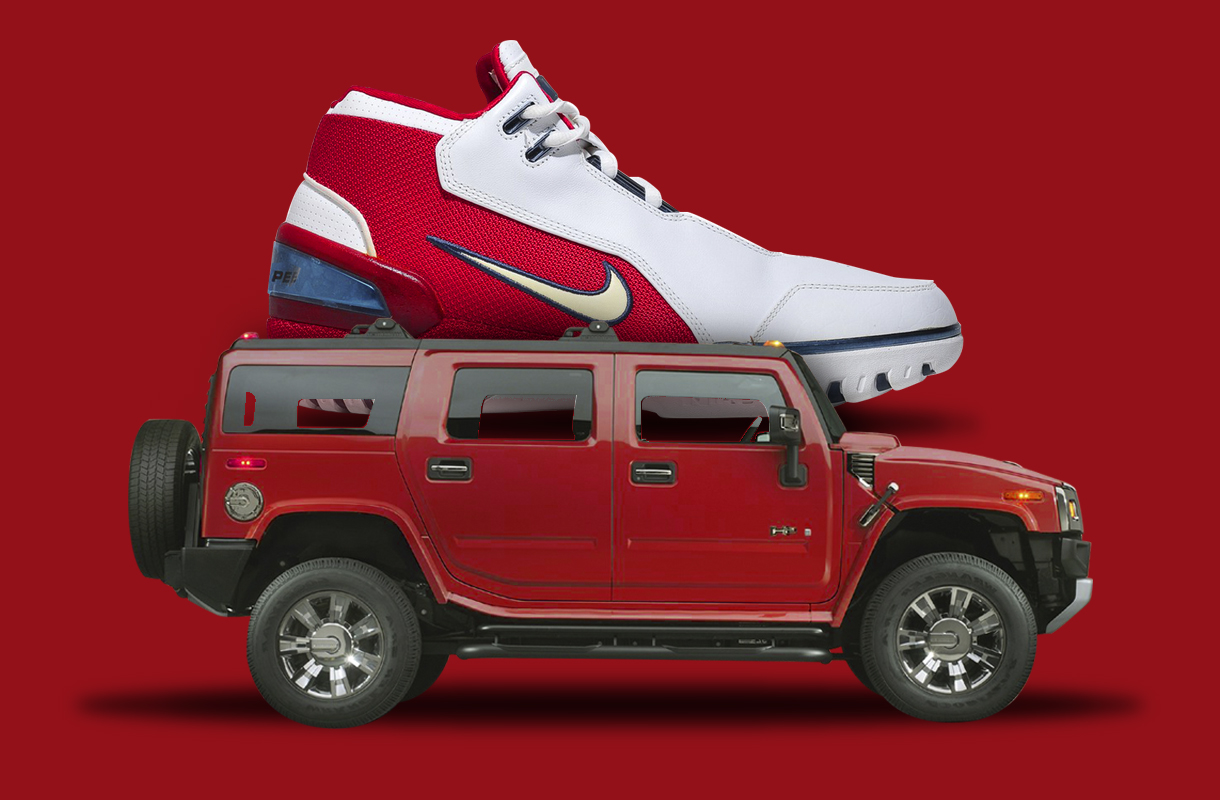 LeBron didn't give much of a mission statement to the Nike design team for his first shoe. All he said was he wanted something comfortable. That's something Nike naturally does, so they looked to his personality to bring aesthetic details into the shoe.
LeBron's high school whip, to much controversy, was a Hummer H2. The Nike creative team used that as a reference point to create the utilitarian beauty that became LeBron's first signature shoe.
LeBron XI
One of the most recent car inspirations in sneakers came from the Lamborghini Aventador, an incredibly dramatic design that only Lamborghini could finesse into such a beautiful automotive sculpture. And the LeBron XI is a beautifully executed shoe sculpted by facets only Nike could mold together.
The XI takes its shape and performance to a level that hasn't been seen before in basketball shoes. One of my favorite features is the molding process that allowed for Foamposite material to be polished and take on high quality colors and finishes. Thus giving it that Aventador paint job look.
Other posts by Brett Golliff:
Brett Golliff, footwear extraordinaire, is founder of BrettGolliff.com, contributor for Complex, and has previously designed for New Balance. Check him out on Twitter and Instagram.