New Year's resolutions, you either live by them or you hate them. If you fall into the latter category, it's probably because you set unrealistic goals. While we're not going to tell you to hit the gym 5 times a day and eat nothing but protein shakes, we do have some simple tips for sneakerheads that can help ensure that 2014 is an even better year than 2013 was.
1. Worry less about scuffs. Admire the character.
Sure, that first scuff hurts. But, think about the greatest to ever do it, Michael Jordan (or LeBron or Kobe, we're not here to argue). Imagine if MJ ever worried about a scratch, scuff or dirt on his beloved Air Jordans. Scuffs, creases, wear and tear, whatever the damage, it's all part of the story that your sneakers tell, the path you've taken and the journey that is uniquely yours. Someday you'll look back to remember the moments in life and those indelible marks that are left on your sole.
2. Be better about cleaning your kicks.
This kind of goes without saying. It's easy to get lazy and through those new pickups back into closet without cleaning them up. Grab some sneaker cleaner and stay fresh!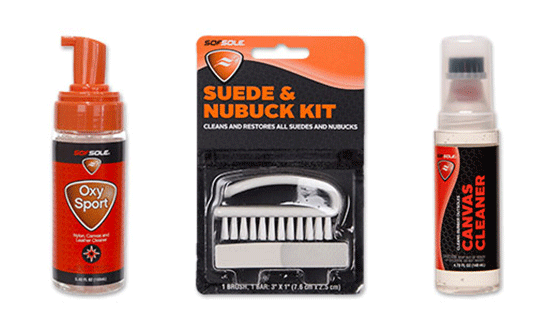 3. Organize so that you don't spend 20 minutes looking for a pair in the morning.
If you're like some of us, your closet or sneaker room can sometimes be too much to deal with before that first cup of coffee in the morning. The year we're going to get it together is 2014. No more running late to class or work because you had to dig to find those Air Maxes from a couple years back. Take a page from Sneak Geek DeadstockNYC's organizational skills below.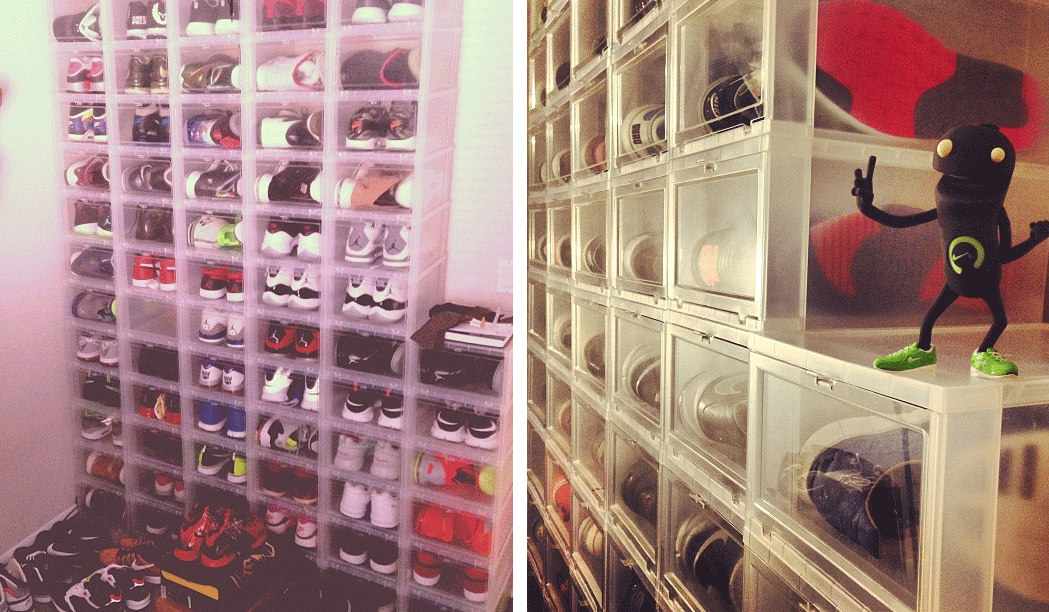 4. Wear more of your collection.
This should be much easier if you follow through with getting better organized. Remember that sweet deal you couldn't pass up that quickly got buried in the closet and overshadowed by new releases? Yep, 2014 is the time to break them out. When you do, tag us on Instagram so we can give props.
5. Coordinate better with your over-all fashion.
You don't have to match every piece of your outfit to your sneakers, but putting a little more effort into your outfit can make your sneakers stand out even more. Fellas, if you're not staying up on our Finish Line Ladies series, you can learn a thing or two from Anna. Mix and matching the proper fits can take your game up another notch for the new year.
6. Donate sneakers you know you will never wear.
Whether you outgrew them, or just realized that those trendy colors from years back aren't so cool anymore, there are people out there that can use anything you got. If there is only a slight chance you will wear them again, let someone less fortunate have that feel good moment of rocking a fresh pair.
7. Stop paying resellers.
The only reason resellers can exist is because someone is willing to overpay for a pair of sneakers.
8. Expand your sneaker "comfort zone" by trying new styles and brands.
There are tons of brands out there making incredible footwear these days. If you're only walking one brand, you're missing out. From running to basketball, high-tech to retro, it's never been a better time to be a sneaker enthusiast. Expand your comfort zone, try something new, and tell us when you do, we're on Twitter.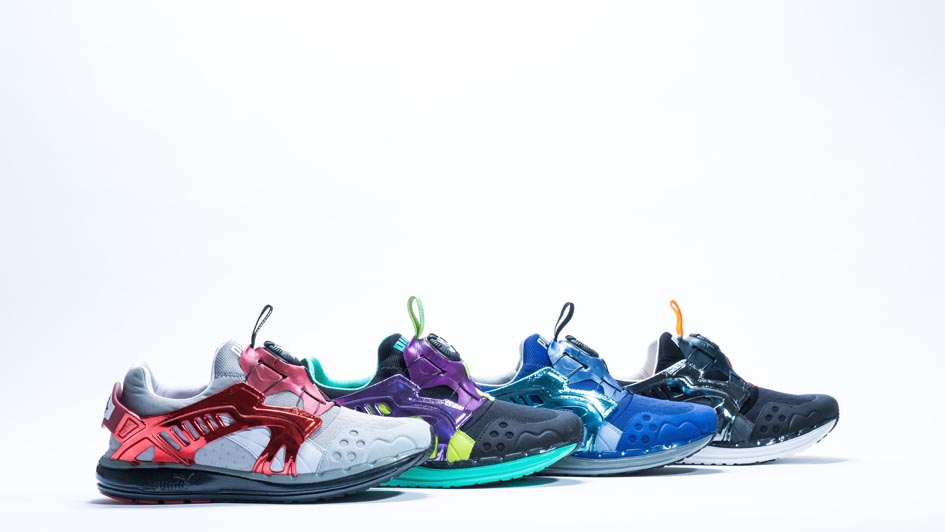 9. Compliment people for wearing fresh kicks more often.
With a new year, comes new beginnings, and for 2014 it's time to make a positive impact on the sneaker world, instead of all the negativity we see on Twitter. You remember how good you felt when someone told you, "Nice Js!" the last time you undeadstocked a pair? Everyone loves that feeling, and if more people were giving props, the sneaker game would be even better.
10. Get out and meet more sneakerheads.
Hit your local Finish Line store and connect with the sneakerheads, Sneak Geeks or Sneak Squad. There is nothing like sharing your passion for kicks!