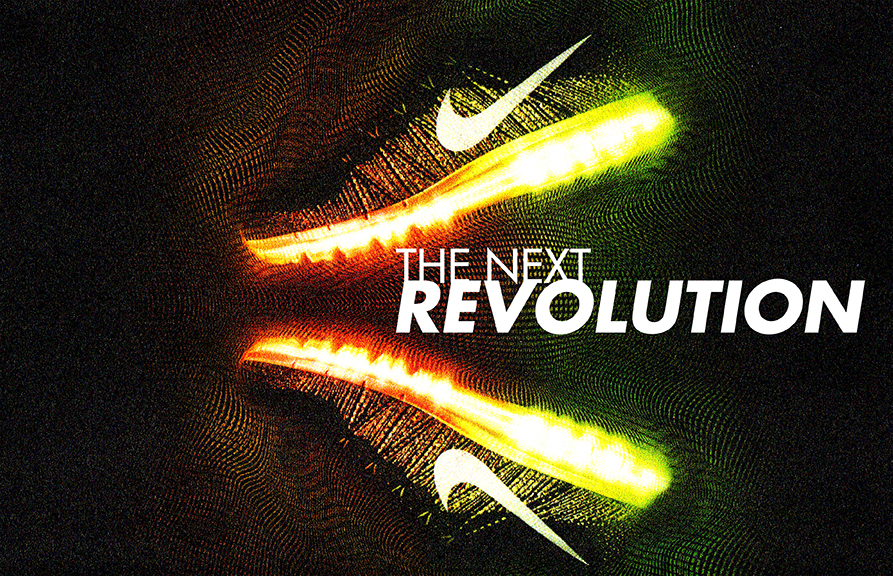 Nike was built on a collection of molecules that form a gas, Air. For the past 26 years, Nike has been capturing that gas and encapsulating it in a bladder and putting it under our feet to allow us to run on their Air. Something that we all take for granted has evolved from being completely internal and not seen to becoming exposed and ultimately becoming the only thing between our feet and the ground.
While Nike has Shox and Lunar, Air is the most important offering the company has for its athletes. Year in and year out, the Air Max is the most important shoe in Nike's running line. While it is not the most pure running shoe, it demonstrates what the Nike Running Line can be.
Now, it is time for Nike to evolve Air further, but this time they are blending it into the upper of the shoe with FlyKnit. 
In 2012, Nike introduced the groundbreaking manufacturing technique that revolutionized the fit, feel and form of a shoe. FlyKnit is not a typical cut and sew shoe, it is created on what can be best described as a digital loom with many needles knitting together the upper. Because it is knitted, it has far less waste because it is only using yarn. There is not any cutting of a piece of leather and sewing it or welding a synthetic piece to another synthetic piece. Both of those techniques leave scraps behind that have a very limited reusability, so they end up becoming waste. When the knitting of the upper is completed for a FlyKnit shoe, the end of the thread is just cut off. There is nothing to throwaway. 
Besides preserving the environment, FlyKnit also provides the athlete with the ultimate fit while still being lightweight. While it doesn't directly use Air to construct the upper, the capability of creating a knitted pattern that is opened and closed in specific areas allows for more or less air to come through the design, thus creating a fully breathable upper that conforms to your foot.
For the first time ever, Nike is combining their past and present to give athletes a small glimpse of their future with the Flyknit Air Max. Air Max provides the ultimate in cushioning, while FlyKnit provides a fit that is better than a sock. Both of these technologies benefit from each other by helping the other and most importantly benefit the running athlete by being lighter, stronger and faster.
Pick up the future now.
Other posts by Brett Golliff:
Brett Golliff, footwear extraordinaire, is founder of BrettGolliff.com, contributor for Complex, and has previously designed for New Balance. Check him out on Twitter and Instagram.