It's that time of year when everyone decides to head to the gym, start back running, and eating healthier. Sadly, most people will end up right back in their old ways in just a matter of weeks. We've all been there but this year, let's make those resolutions stick. Instead of being the first guy in your group of friends to bail and head back to comfort foods and lazy nights lost to the sofa, be the guy that looks back and says, "Yeah, that USED to be me."
Here are 7 ways that will help make your New Year's Resolutions outlast your cravings for complacency.
Be Realistic – If you haven't been to the gym for a while, don't plan to be an Olympic athlete by February. Setting goals that are attainable is the first step to reaching them. It may feel good to set a personal best 3 weeks into the new year, but it will feel even better to hit 6 personal bests by the time summer rolls around.
Get Specific – Setting a goal of "I want to run more this year" is one of the easiest ways to fail. In order to reach your goals, they have to be specific enough to achieve. If running more in 2014 is one of your goals, find a 5k or 10k that you can prepare for. As you achieve the goals, set new ones.
Write It Down – If you've ever read 7 Habits of Highly Effective People, you know how important this can be. Write down your goals, your training routines, and your plan to achieve them. By writing things down, you create something tangible out of your ideas, which allows you to better visualize and begin to mark off the tasks in front of you.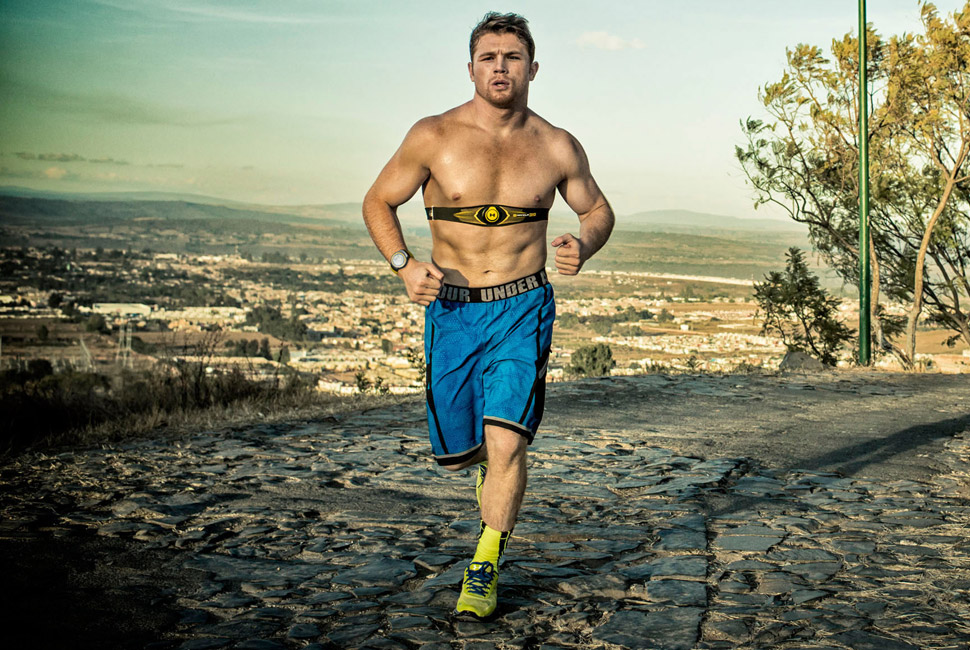 Don't Do It Alone – Find friends or family that also want to improve themselves in the new year. Having running partners and workout partners allow you to hold each other accountable and stay motivated. Nothing helps motivate like a little friendly competition.
Use Technology To Your Advantage – Whether it's an iPhone app that helps you eat healthier or the latest in performance technology, like an Armour39 Module or a Garmin GPS Enabled watch, technology can help keep you motivated. It allows you to easily track your progress, as well as see your improvements and milestones as you train. It also comes in handy when you get competitive with your friends.
Reward Yourself – It can be as simple as as a new pair of running shoes or some new performance apparel, it's important to reward yourself for your accomplishments. Feeling good is not only motivation for your new year's goals, it's also part of the process in achieving them.
Forgive Yourself – Just because you don't reach every one of your goals, doesn't mean all is lost. Stumbling is not the same as falling. And if you fall, get back up.