In 1992 The PUMA Disc shook up the industry as the first laceless running shoe.
The internal wire system enhanced fit while an optimized amount of Trinomic cushioning technology allowed for long mileage.  Just turn the Disc's dial and the internal wires tighten the upper to maximize fit and comfort. Trinomic was PUMA's performance technology launched in the '90s that focused on stability and cushioning and is still very relevant today.
When unleashed on the world of track and field, the Disc was head-turning and record breaking. Many athletes wore track spike versions of the Disc, and the laceless system proved to be not only fast, but also a stylish addition to the track [see historical disk below].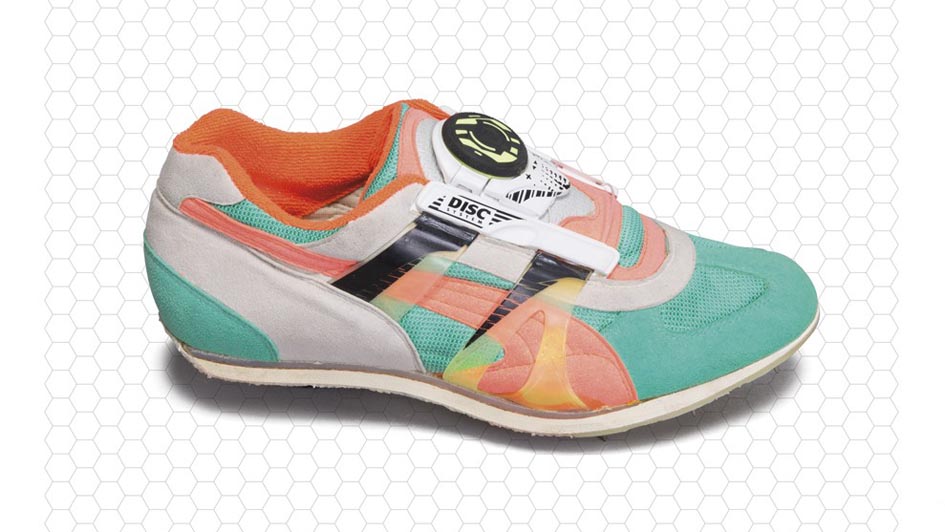 Now, this ground-breaking style makes a triumphant return with the "Tech'd Out" version – complete with a glossy cage, lighter breathable upper and a lightweight Faas bottom. While the Disc still has all the same performance technology from back in the day, in 2013 it makes an impact on the lifestyle side, combining technology with clean lines and street style.
Mix it up, and get the Disc in your sneaker rotation stat.