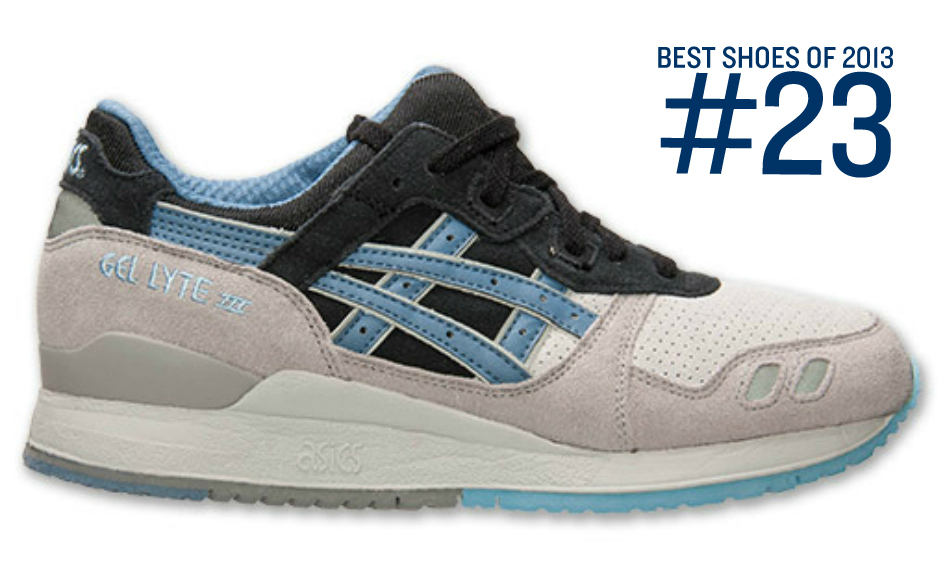 What were your favorite shoes that came out in 2013? We asked all of our Sneak Geeks the same question. Based off each of their rankings, Finish Line has equated an official Best Shoes of 2013 countdown. Stay tuned throughout the month of December as we get closer to the #1 spot.
#23 – ASICS Gel Lyte III "Urban Camo" 
"Asics have been gaining a lot of momentum the past few years, mainly due in part to the numerous collaborations with different boutiques. Their GR colors have oftentimes been overlooked, but not with these. Materials are what you would expect on a GR, but the color blocking? Perfection." – @EricMatenaer
#24 – Nike Kobe VIII "Area 72"
#25 – Air Jordan 5 "Fear"
Let us know which was your most coveted pair of the year in the comments, and if you agree the picks.