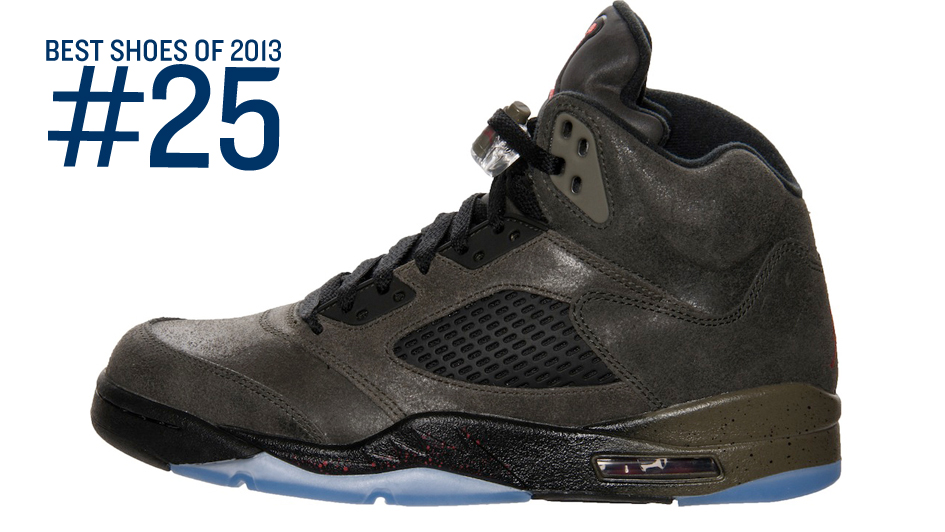 What were your favorite shoes that came out in 2013? We asked all of our Sneak Geeks the same question. Based off each of their rankings, Finish Line has equated an official Best Shoes of 2013 countdown. Stay tuned throughout the month of December as we get closer to the #1 spot.
#25 – Air Jordan 5 "Fear"
"I'm not sure if the "Fear" theme really comes through in this pack, but all three pairs turned out pretty well. The Vs are particularly strong with the unique shade of green and the gradient effect on the midsole." – @AndyOliverWpg
Let us know which was your most coveted pair of the year in the comments, and if you agree the picks.