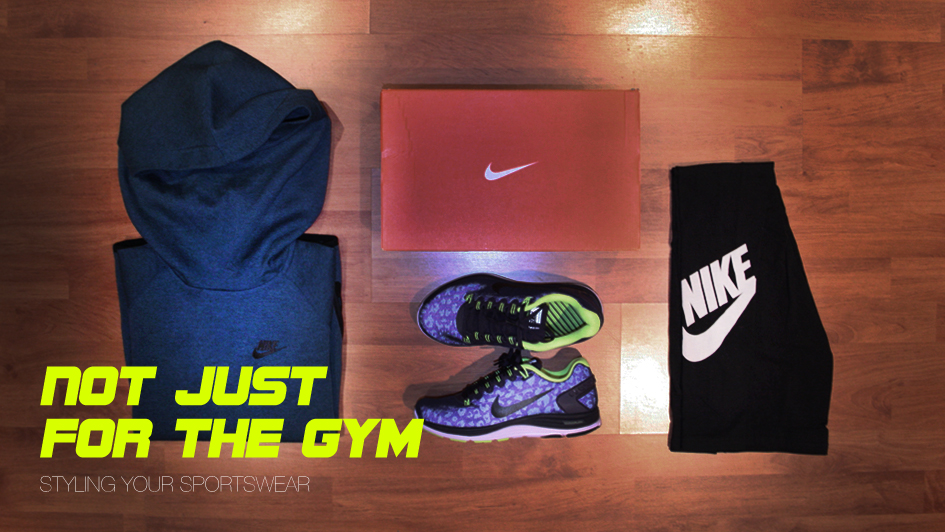 Don't confine your sportswear pieces. With some creative styling, you can integrate them into your everyday looks. Every other week, I've got you covered with new outfit ideas for the gym and Not Just for the Gym.
Gym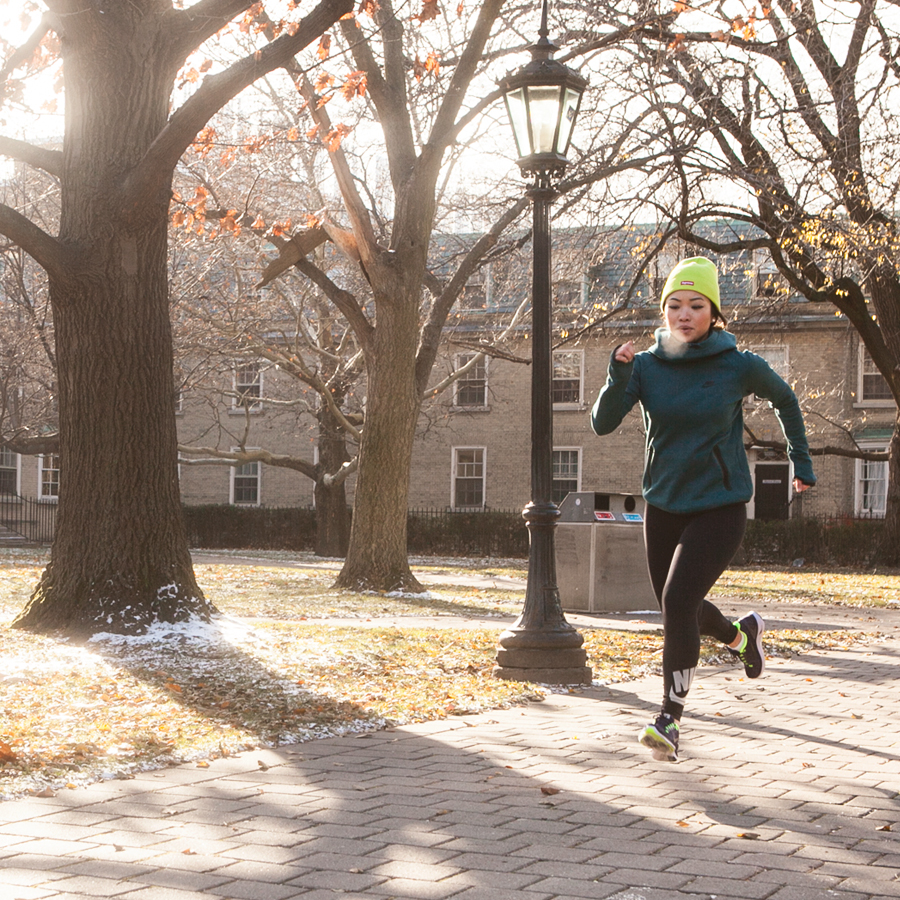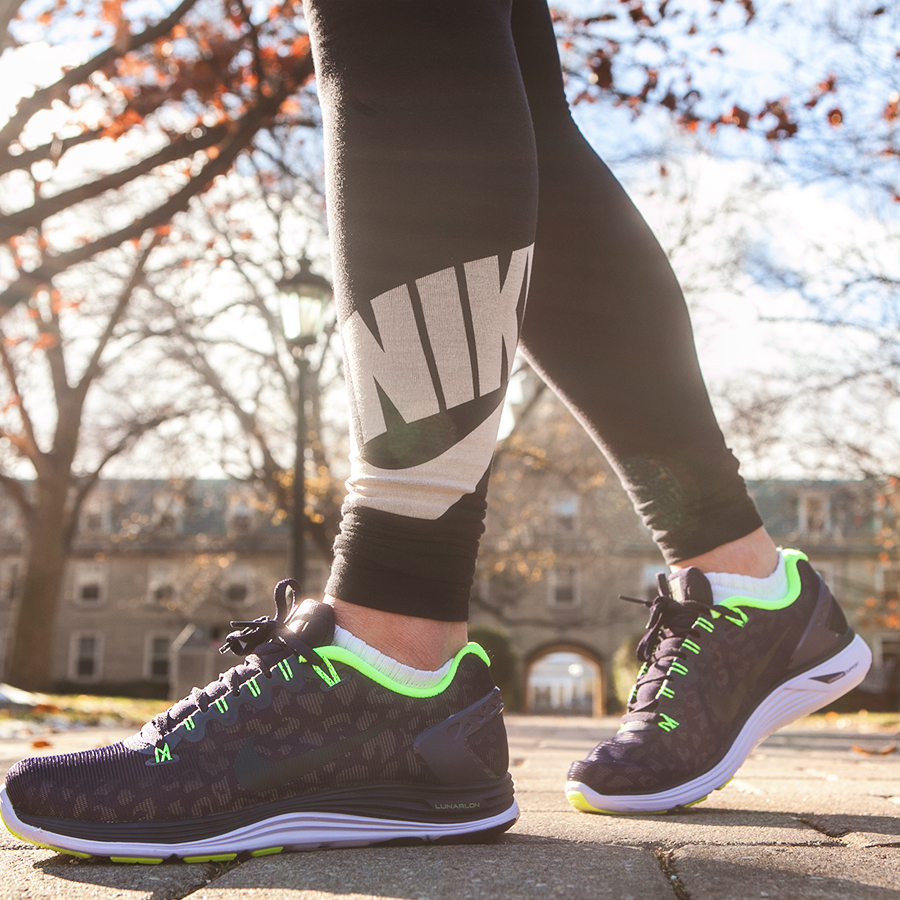 Bottom: Nike Leg-A-See Signal Leggings
Shoe: Nike Lunarglide 5 Shield Running Shoes
This Nike Tech Fleece hoodie quickly became a favorite. I wear it both casually and in the gym, testing the boundaries of the socially acceptable number of times one can wear the same thing in a week. I'm not entirely sure what triggered me to run in 23-degree weather, but luckily the Shield technology on my Lunarglide 5s protected my feet from winter conditions. Although the leggings were comfortable, next time I will opt for something warmer.
Grabbing a Bite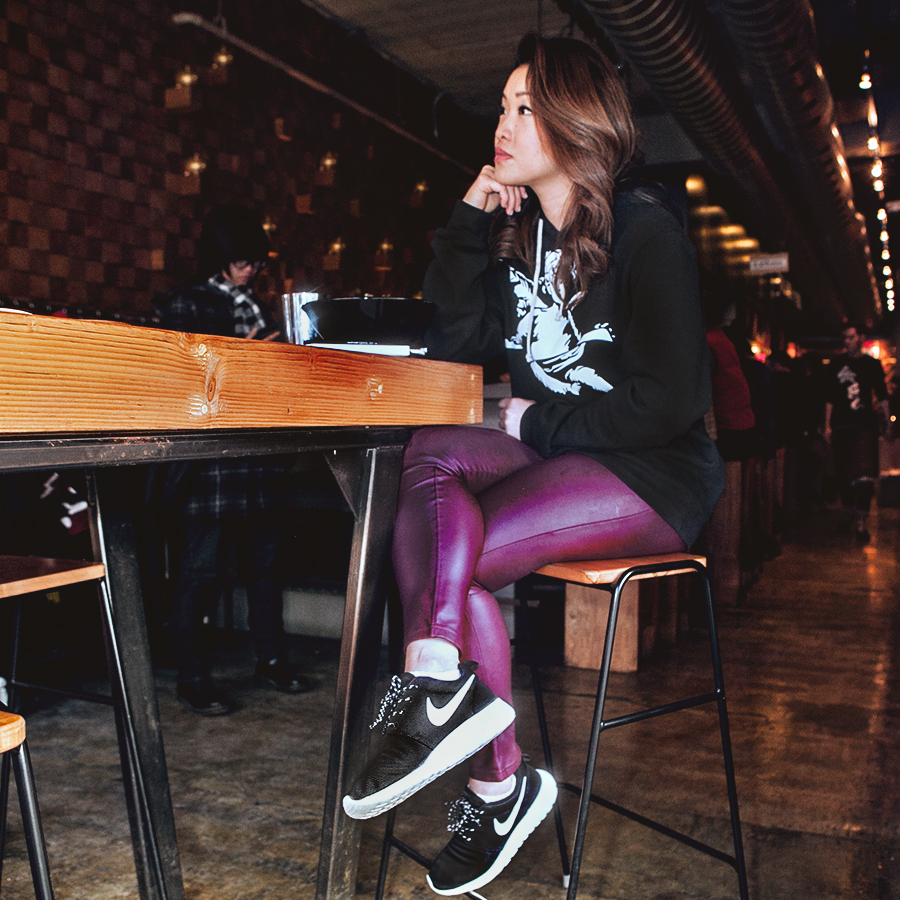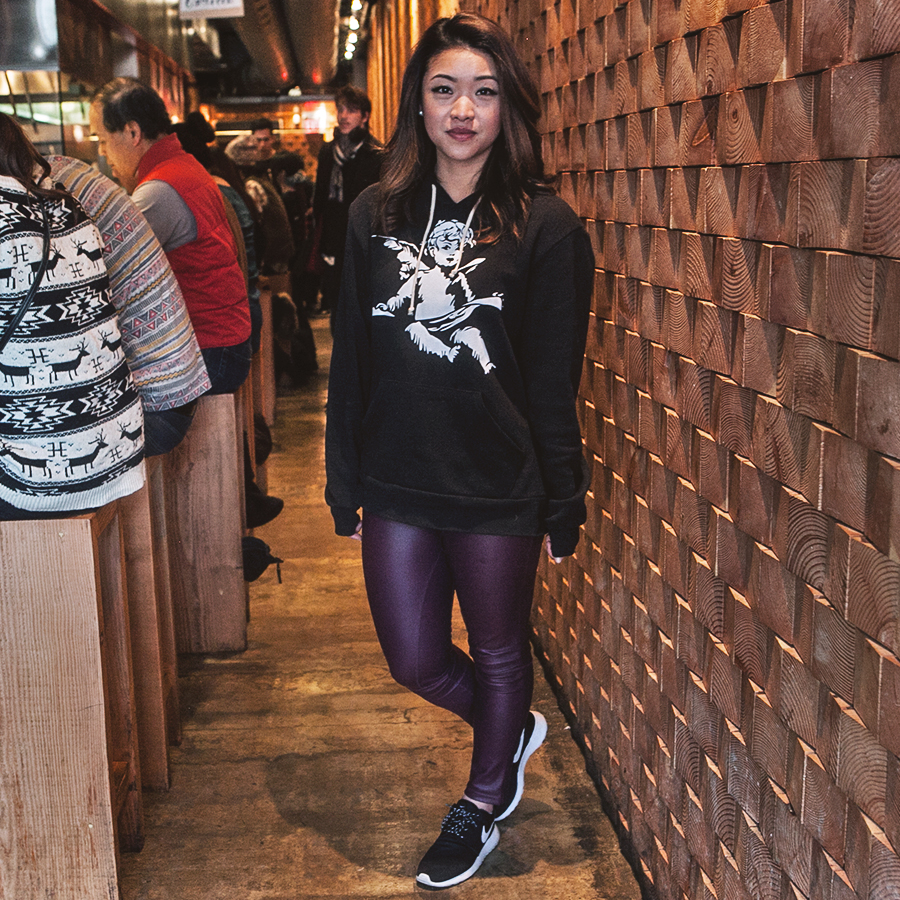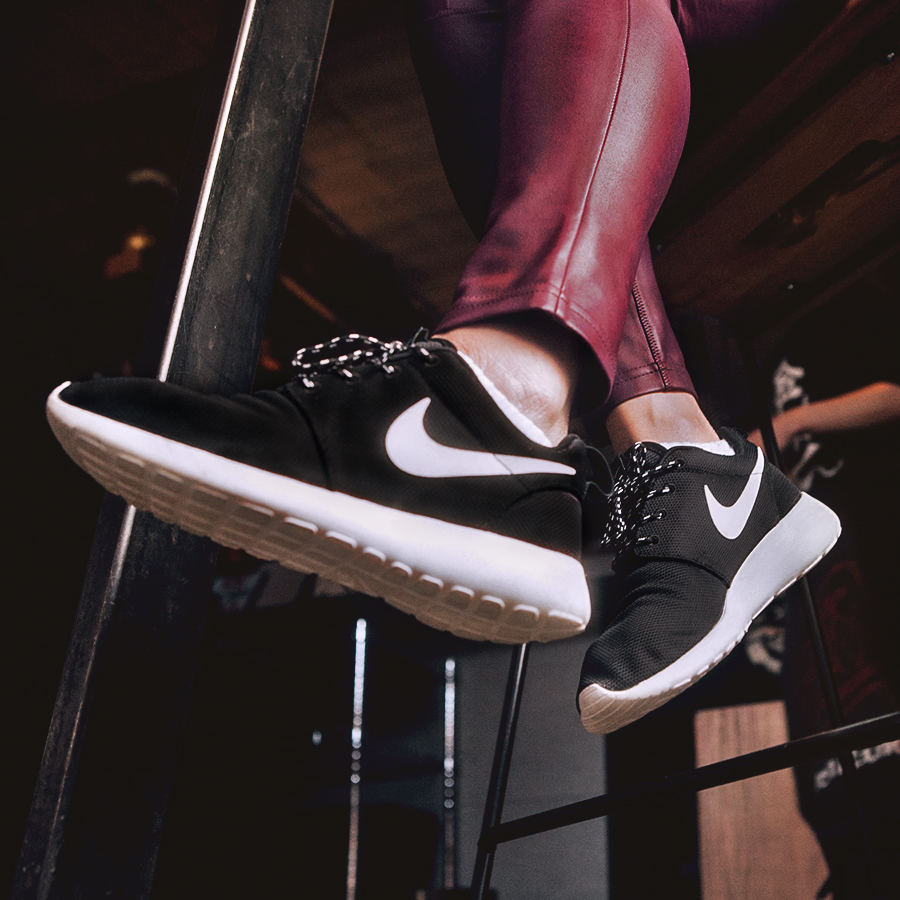 Shoe: Nike Roshe Run
In my best attempt to be productive on a Saturday afternoon, I brought my work with me to a trendy ramen spot around the corner. To suit my lazy mood, I slipped into something comfy: Black Roshe Runs–squeezing in a few more wears before the snowfall–with a big hoodie. I threw in the colored leather leggings to balance out the baggy top.
Weekend Stroll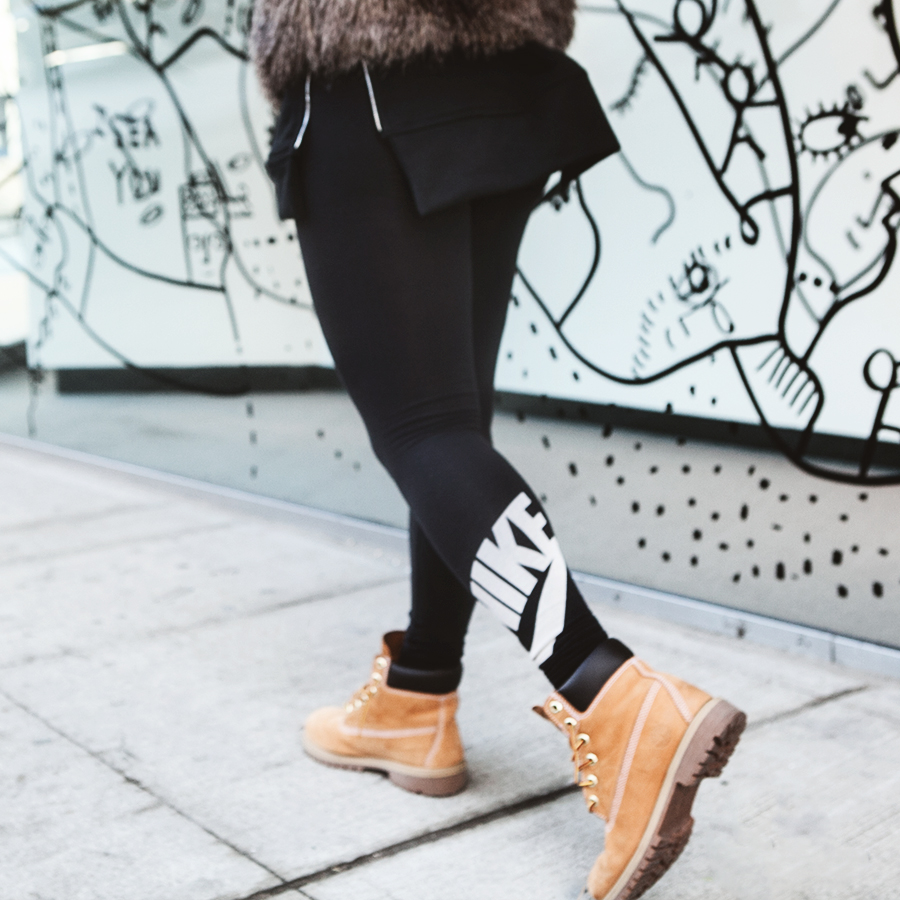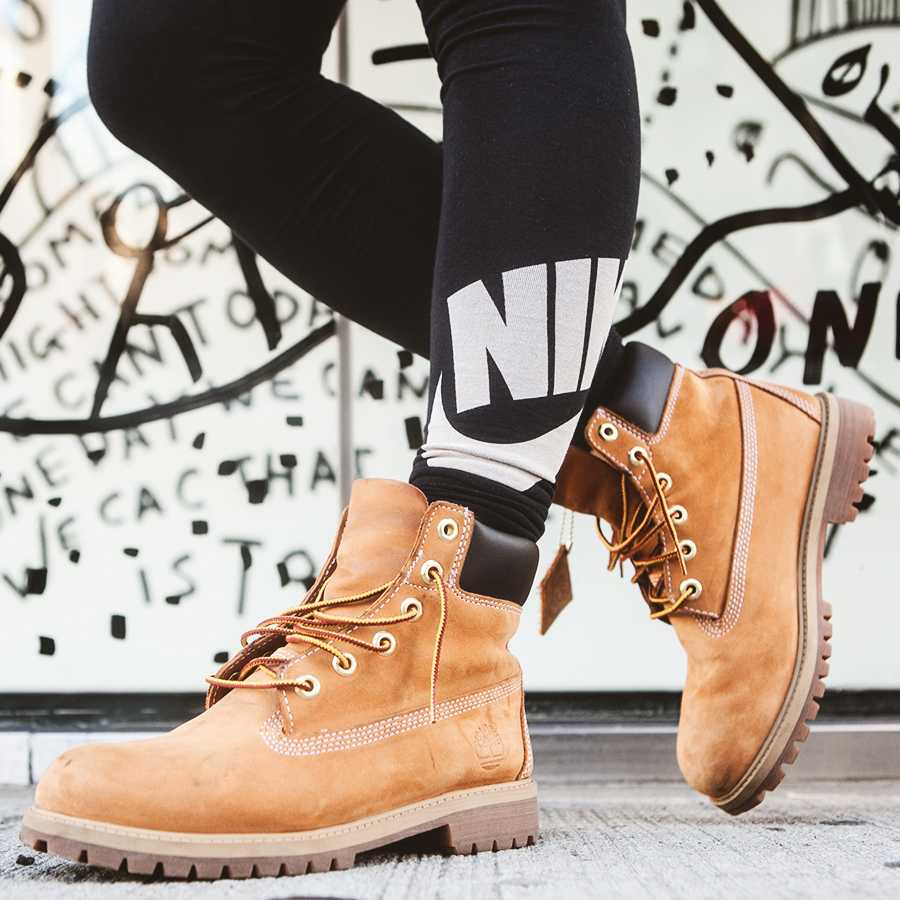 Bottom: Nike Leg-A-See Signal Leggings
Shoe: Timberland 6 Inch Classic Boot
Timbs are my go-to for fall and winter. I'm quite certain they go with anything and everything, and you will see me in these a lot. A big hoodie under a faux fur vest, covering second-day hair with a fitted cap does it for me. The Nike Leg-A-See leggings are a nice change from basic black tights.
Errands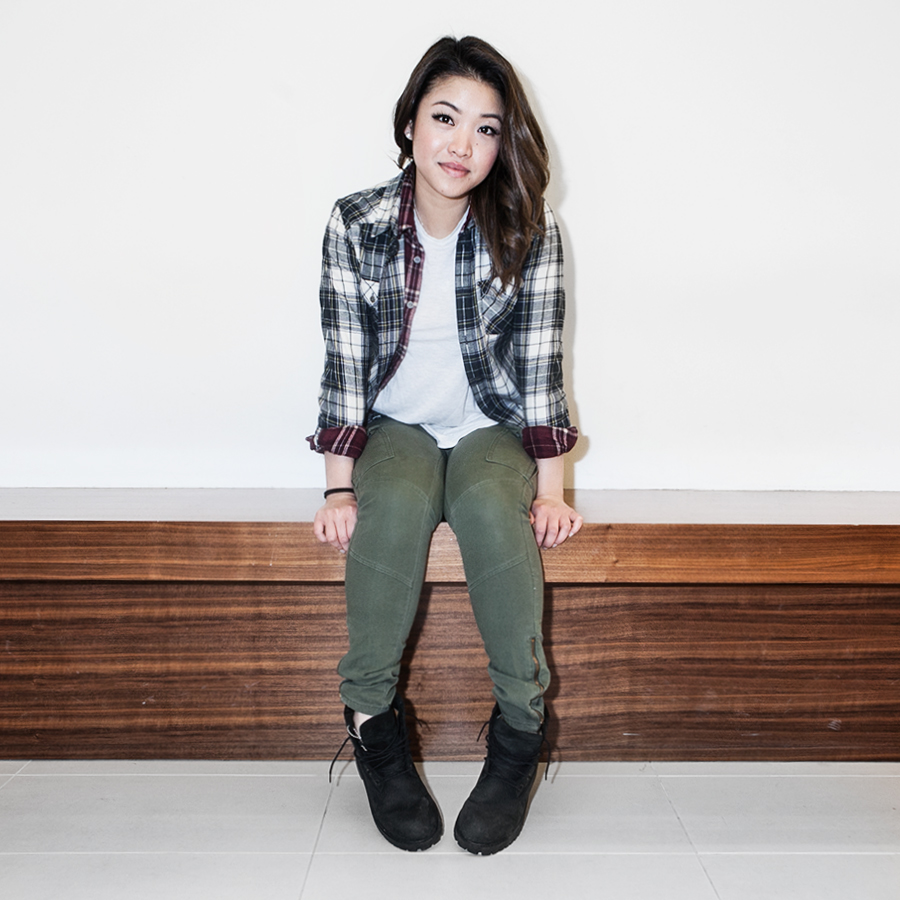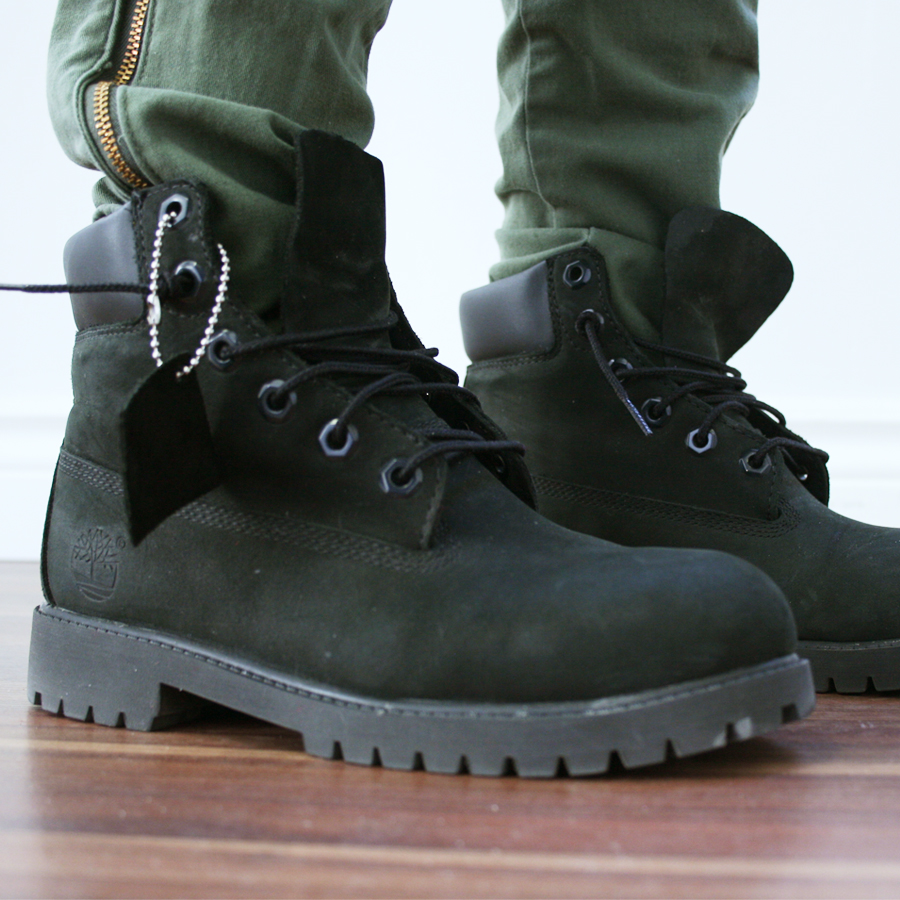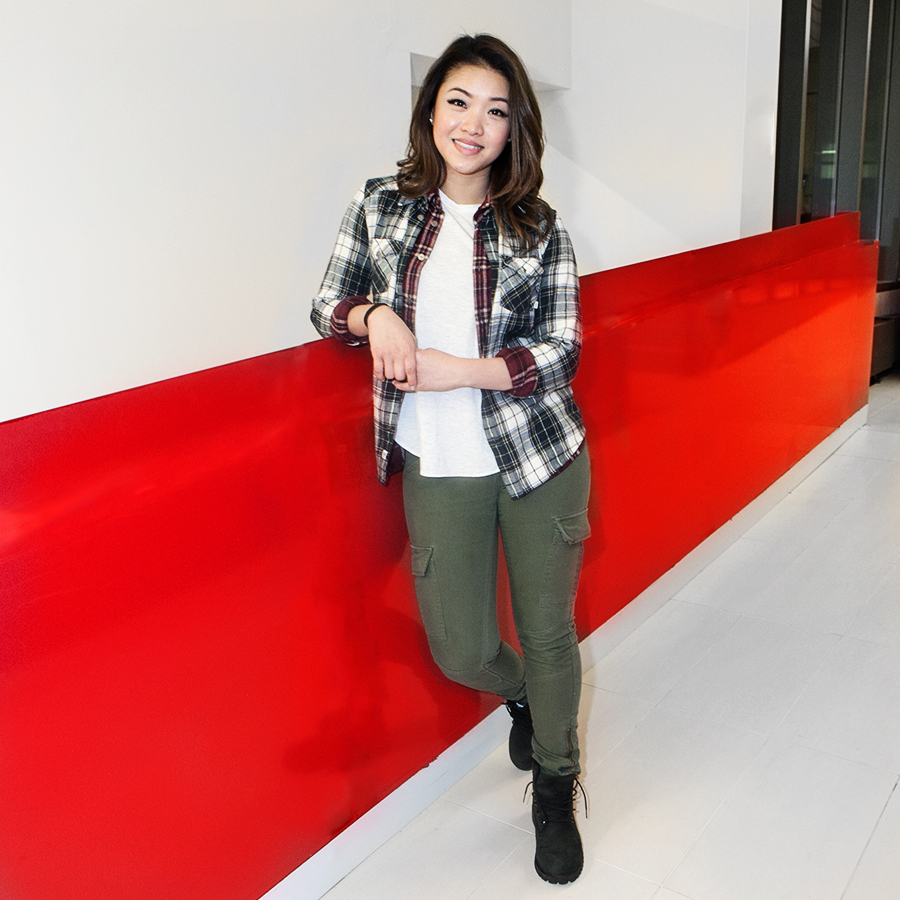 Shoe: Timberland 6 Inch Classic Boot
Black-colored Timbs have been getting in a lot of play time. Like I said, Timbs go with pretty much anything. I'm dressed down for errands today, wearing two flannels (Kanye taught me) and cargo pants. On other days, I like to wear them with an all-black outfit.
Like these tips? Try them out, and share your photos with us using the hashtag #FNLStyle. Or, comment below with your own ideas!
Check out more Lockers:
Anna Bediones is co-founder of CAVE magazine, has written for Complex, was a Nike visual merchandiser, and is a total sneaker fanatic. Check her out on Twitter and Instagram. Big thanks to her photographers: Septemberbred.