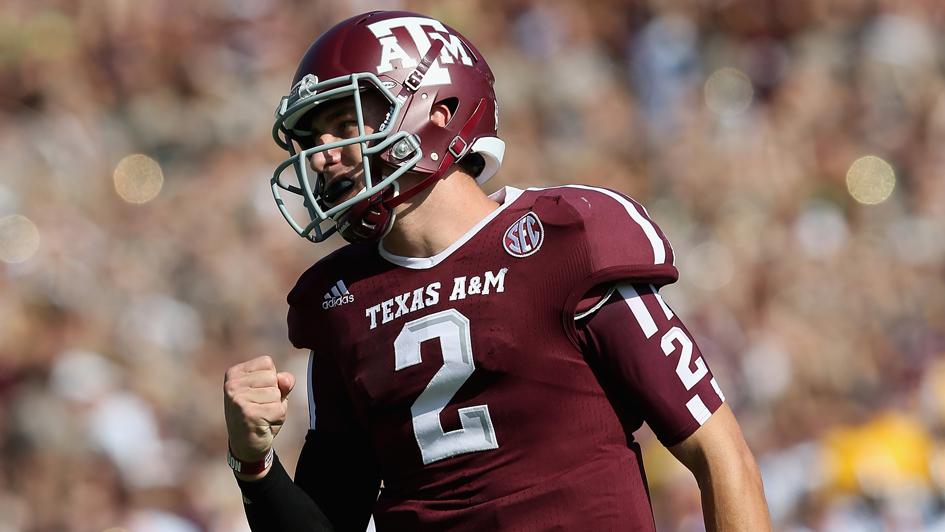 [Photo: Ronald Martinez/Getty Images Entertainment/Getty Images]
Here is what we learned last week:
Baylor is for real. Time to doubt them is officially over.
Auburn is talented enough to stem the Tide in a couple weeks and beat Alabama.
Any team can win on any given day. Ask Stanford.
The BCS is in for one salty ending unless a couple more unbeatens lose.
Now that Johnny Manziel has played his last game in front of his adoring crowd at Kyle Field, all that is left is a couple tough road tests, including a trip to Baton Rouge to play an extremely talented LSU team. The A&M defense is a team that is known to give up points in bunches, and LSU QB Zach Mettenburger has an arm that can carve up even the most talented of secondaries. On the other side of the ball, the LSU defense is athletic as any in the SEC and will aim to contain the most elusive QB in college football, Johnny Manziel. Comparatively to last year, Johnny Football is playing as well as ever, however his antics off the field paired with a couple tough losses have his repeat Heisman hopes diminished.  
2. Baylor vs Oklahoma St.
Last week, we saw Baylor easily take care of a reeling Texas Tech team and OSU storm into Austin and dispatch a solid Longhorns team. This is likely to be one of the last big tests for Baylor in their drive to stay unbeaten. The Bears have led the NCAA in scoring for most of the season, but their defense has played to an exceptional level and has often been overlooked. This will be the featured 8 ET matchup on ABC, and if you like scoring and excitement, tune in for this one.
3. Arizona St. vs UCLA
For most casual fans of college football, this might be an easy game to overlook, but make no mistake, this could be as exciting a game as any that will be played on Saturday. Both teams are playing at an extremely high level right now and will produce a game that should stay very close well into the 4th quarter. This is a key game in the race for the Pac 12 South title and a spot on the coveted conference title game on December 7.
Two of this year's most improved SEC teams square off in this battle down in Oxford. Ole Miss is one of the youngest and most explosive teams in college football and has showed flashes of brilliance throughout the year. Mizzou is still in control of its own destiny to win the SEC West and earn a trip to the SEC title game, something no one could have projected at the beginning of the year.  There is a lot at stake in this one, and although it doesn't have some of the bigger names of the SEC, its got all the firepower.