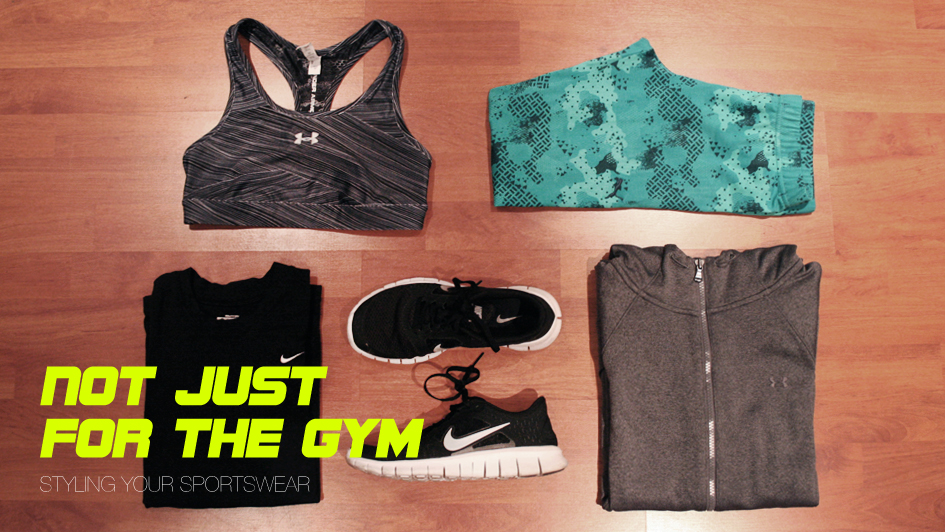 Don't confine your sportswear pieces. With some creative styling, you can integrate them into your everyday looks. Every other week, I've got you covered with new outfit ideas for the gym and Not Just for the Gym.
Gym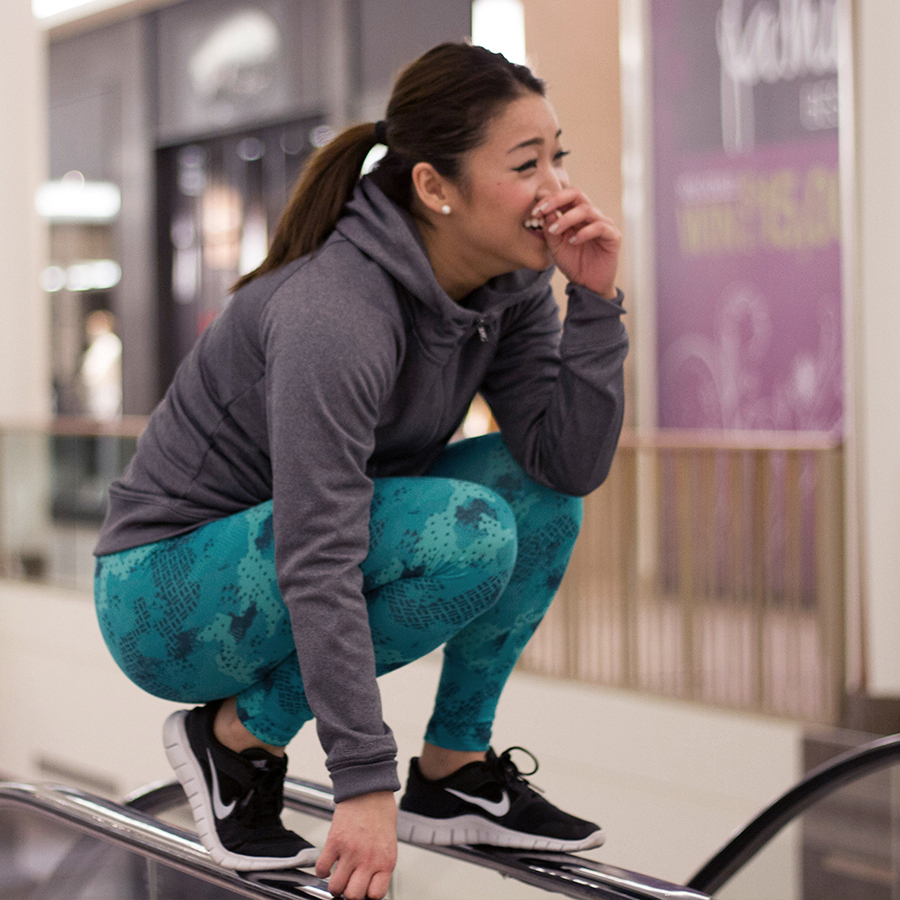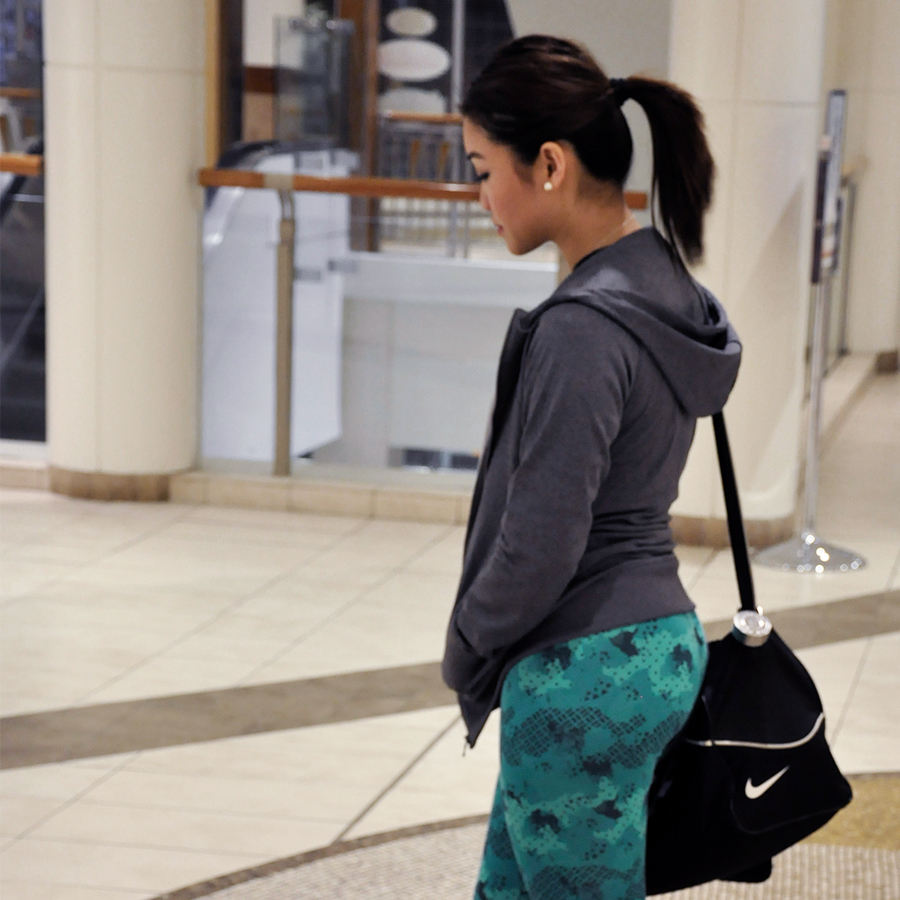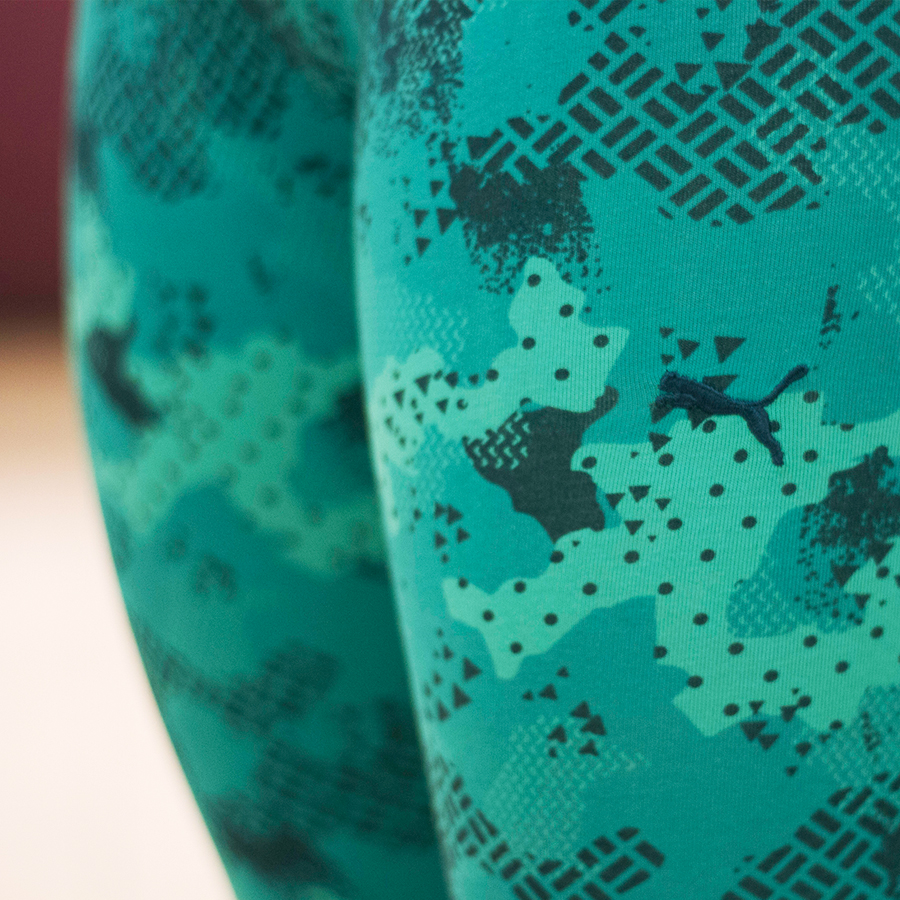 Top: Nike Miler Long Sleeve Running Shirt
Sweater: Under Armour Fleece Storm Full-Zip Hoodie
Bottom: Puma Logo Leggings
Shoe: Nike Free 3.0
Have you hopped on the patterned leggings trend yet? I just did with these Puma leggings – the print and the color are incredible. If you're not quite ready to take the plunge on brights, just start with one piece and pair it with neutral colors. These leggings got me pretty hyped walking through the mall after the gym.
Starbucks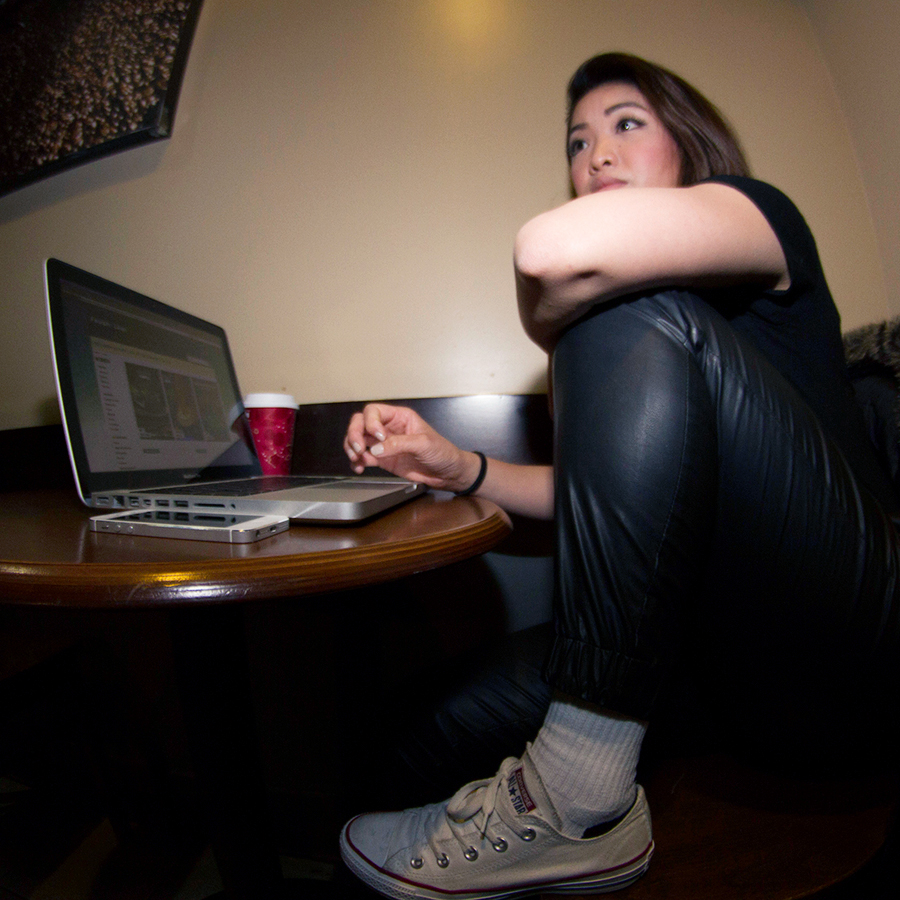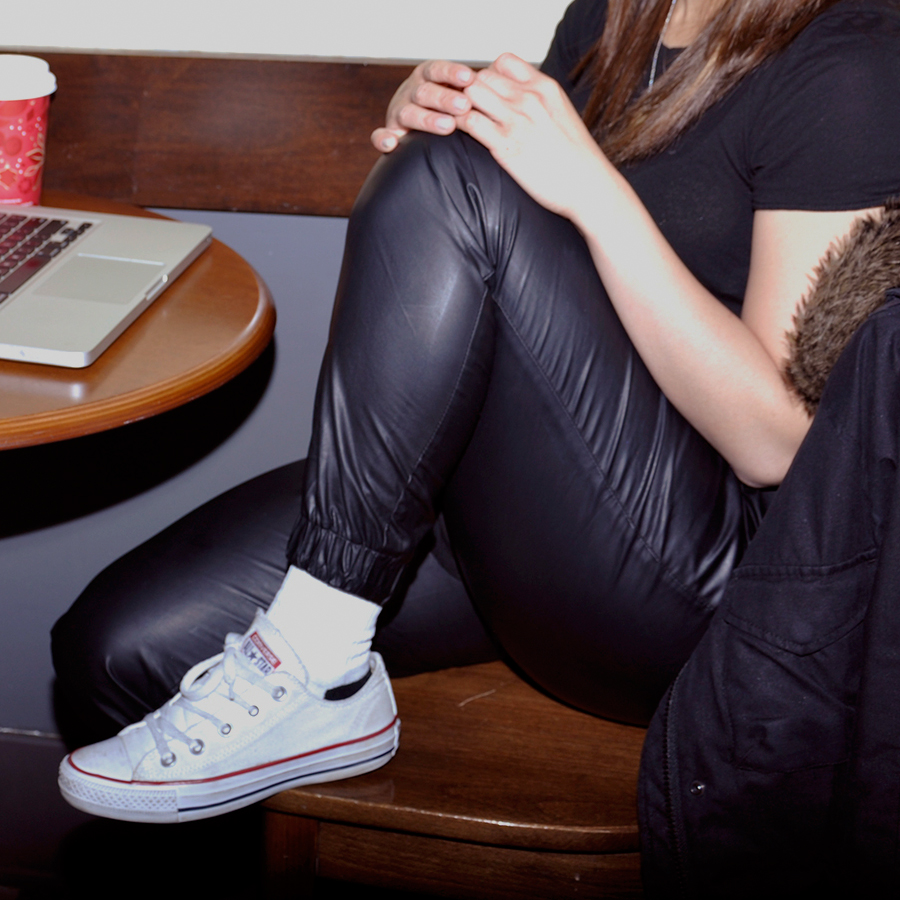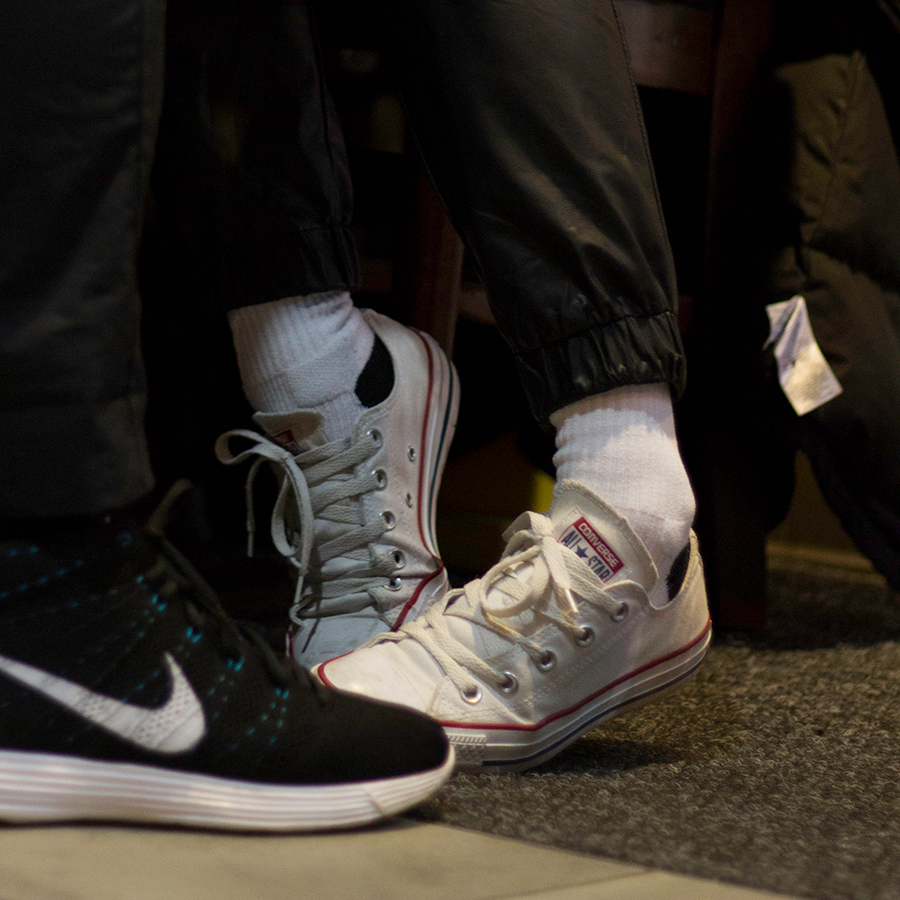 Socks: Nike Elite Basketball Crew Socks
Shoe: Converse Chuck Taylor Low
I used to wear Elite Socks exclusively for basketball, but now I wear them almost every day (they're 3 for $30 right now, FYI!). They're comfortable and have the perfect elasticity – plus they come in several colors for whatever mood you're in. Chucks are classic, and I'm convinced they look cool with anything – especially when they're a little dirty. I'm wearing them with faux leather joggers at the coffee shop.
Grocery Run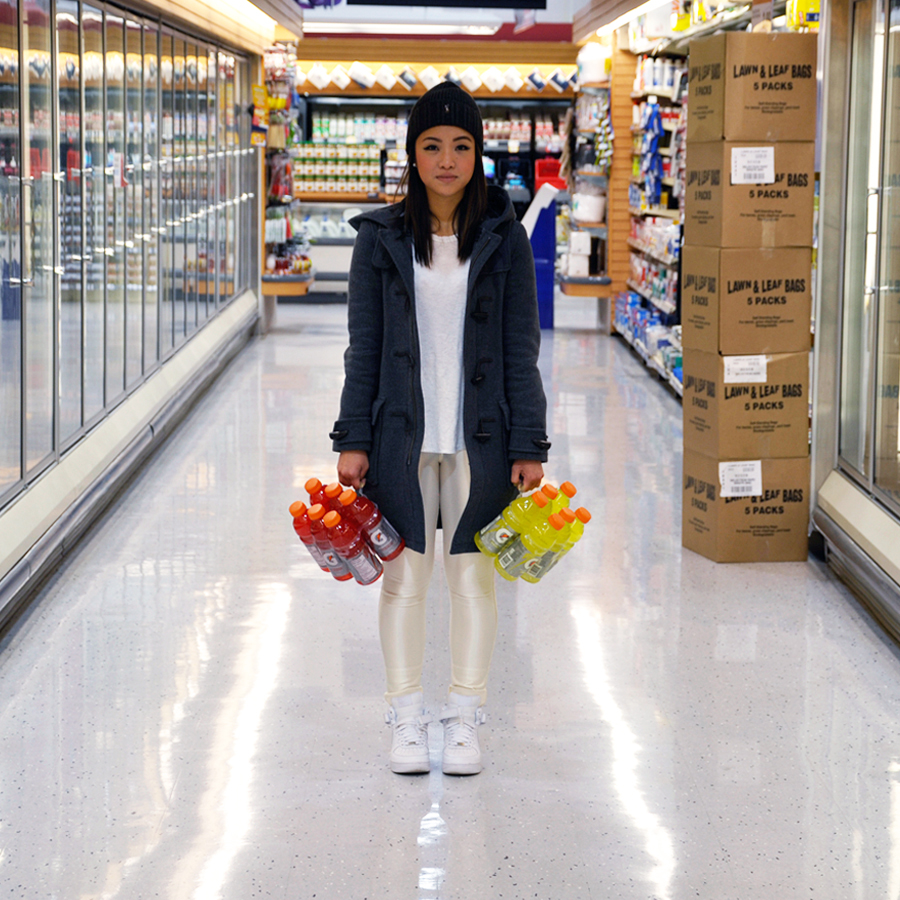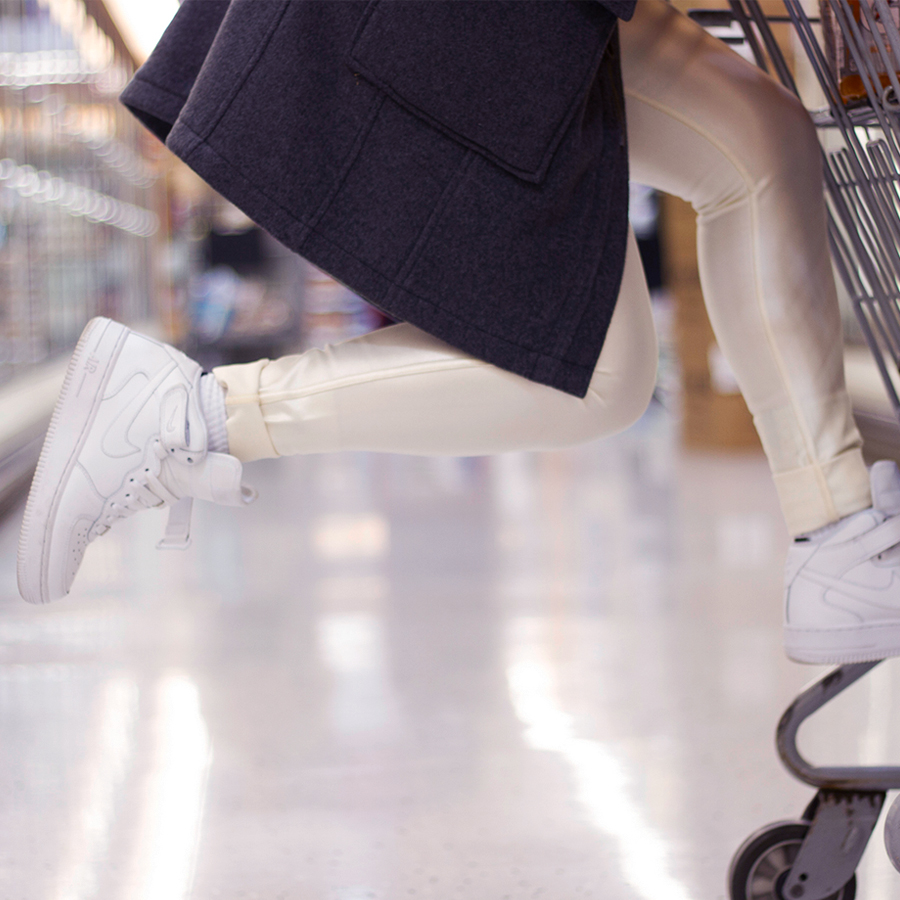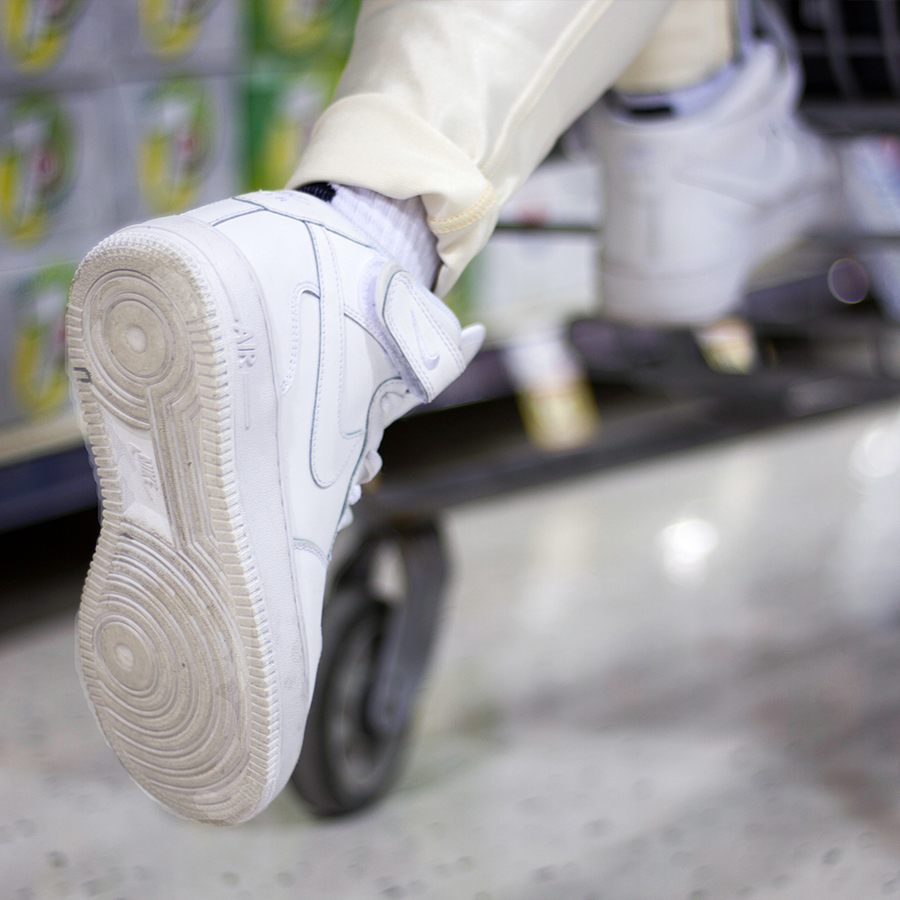 Socks: Nike Elite Basketball Crew Socks
Shoe: Nike Air Force 1 Mid
"And I can't even go to the grocery store without some 1s that's clean and a shirt with a team." – Kanye West. Sorry, couldn't help myself. Anyway, I grabbed these semi-ridiculous pants for a theme party a while back, and I sneak them into everyday-wear by pairing them with basics. White AF1s are always a good choice in my books. And, of course, I'm wearing Elite Socks underneath.
Arcade Date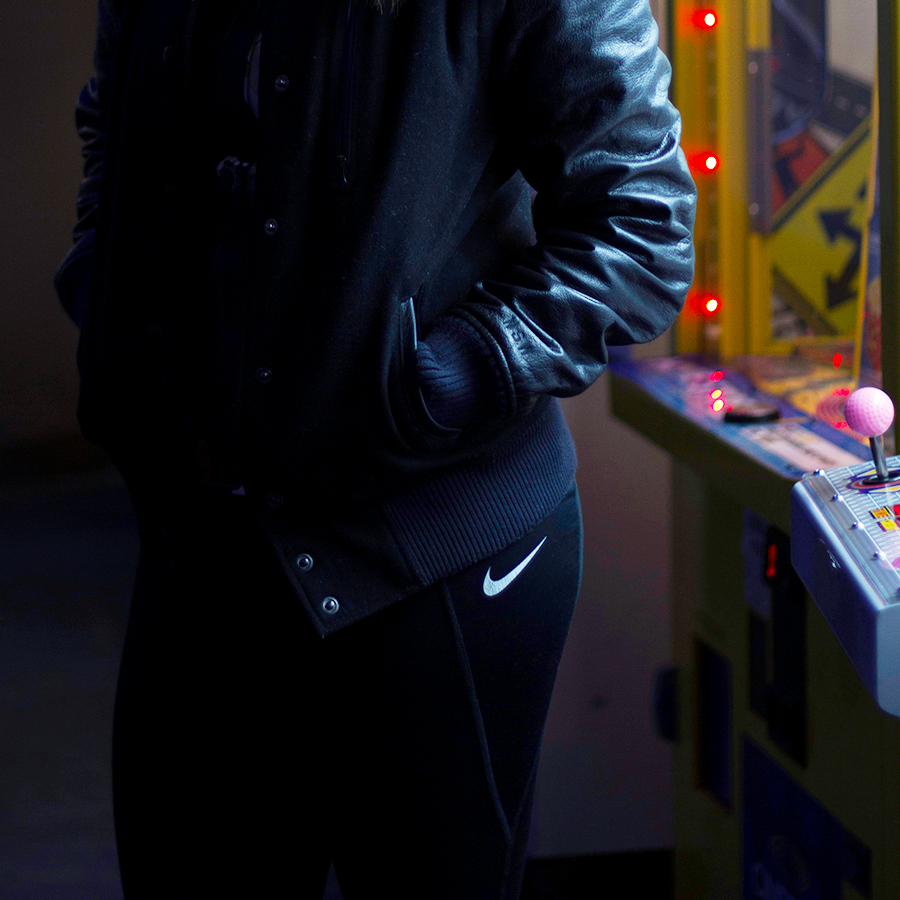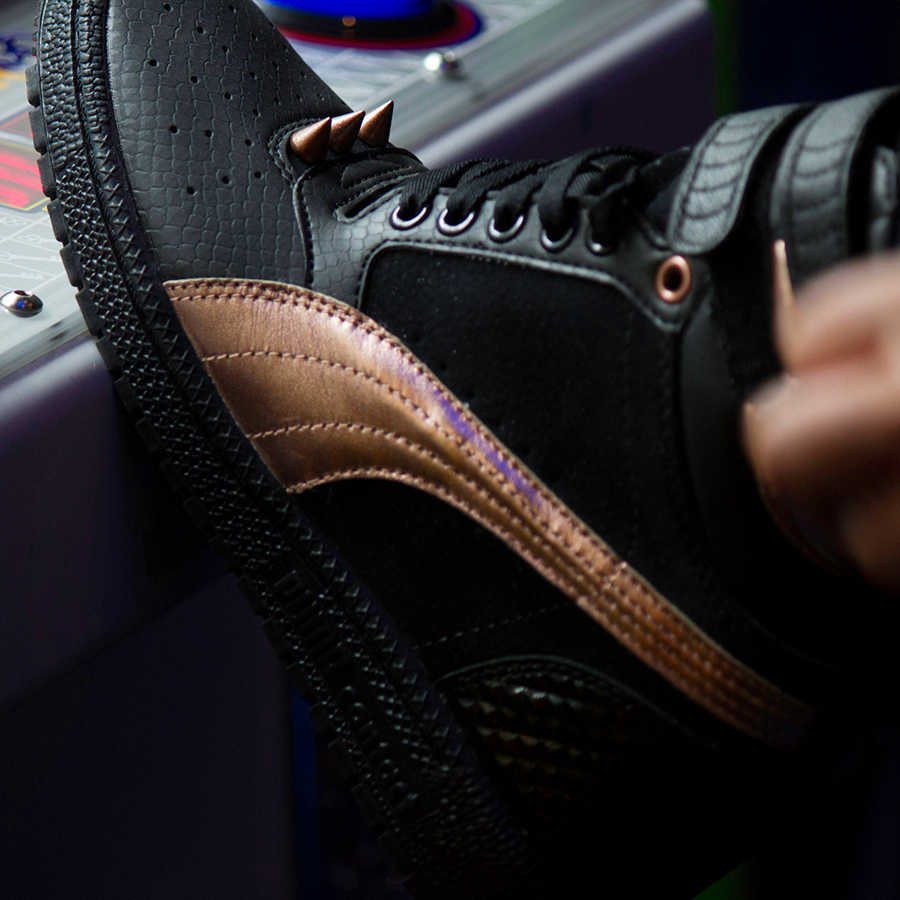 Bottom: Nike Legend 2.0 Tight Dri-Fit Pants
Shoe: Puma Sky Wedge RG Casual Shoes
I wasn't sold on the sneaker wedge at first, but I got my first pair of Nike Sky His last spring and never looked back. My latest addition to the lineup is the Puma Sky Wedge in Black and Rose Gold, which I wore for a night at the arcade with the bf. Comfort was the key, so I rocked my Pumas with Nike leggings (I'm retiring cotton leggings from my wardrobe), a blouse and my Nike Destroyer jacket.
Like these tips? Try them out, and share your photos with us using the hashtag #FNLStyle. Or, comment below with your own ideas!
Check out more Lockers:
Anna Bediones is co-founder of CAVE magazine, has written for Complex, was a Nike visual merchandiser, and is a total sneaker fanatic. Check her out on Twitter and Instagram. Big thanks to her photographers: Josh Ocampo and Spencer King.