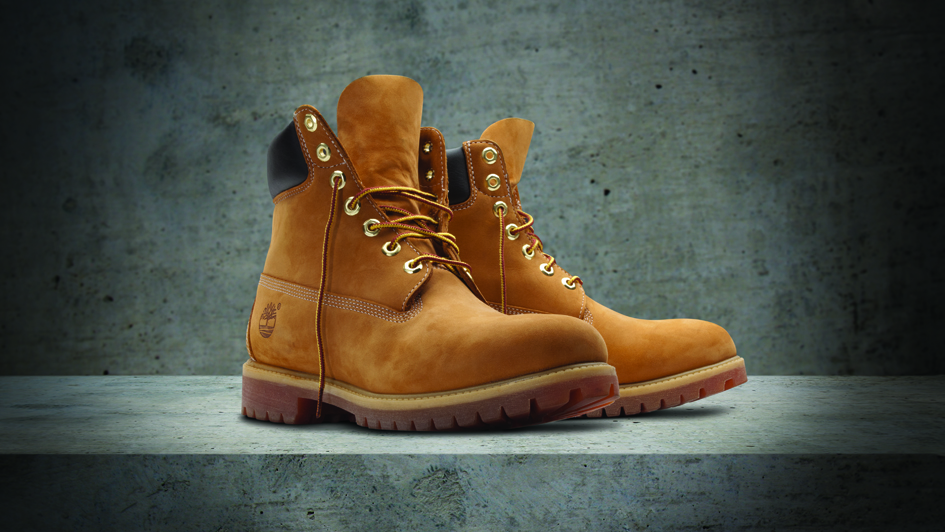 Timberland boots rep that timeless urban vibe—a style that's simple and classic.
Now, we celebrate the 40th Anniversary. Here's the lowdown on what went into the classic boots that have been turning heads since 1973.
Based out of New Hampshire, Timberland boots were inspired by the unrelenting New England weather and the needs of the "workingman." The creators kept function and form at the forefront—to the point they'd drop the kicks in a bucket of water to prove they would be completely dry after a few hours.
What resulted from Timberland's self-discipline was "the original yellow boot", featuring a rubber lug outsole, waterproof premium nubuck leather upper, and the first seam-sealed, guaranteed-waterproof boot for the world.
The sleek style of Timberland boots was an after-thought. But, they couldn't have turned out better any other way.
The practicality and durability of Timberland boots had outdoorsmen and their families depending on them four decades ago. Now, the beloved Timberland boots have added an element; they are a niche style icon whether in the woods or on the streets.
From today's Shelburne to the Classic 6 Inch, Timberland boots continue to set the bar for a new generation of workingmen, their kids, and sneakerheads alike.
Here's what they have to say:
"@Timberland @FinishLine & @MrBrando3 got me feeling ready for winter with these!" – @JosephWakile
"Big thanks to @FinishLine @MrBrando3 for sending me a fresh pair of @Timberland Shelburnes." – @DennisTodisco
"They are so cute and stylish and very comfortable.  He wore it all day long when we were out and when to the Pumpkin Patch.  I really think he looks so adorable in these boots?  What do you think?" – @ldelightfulideas
"Lumberjack Lifestyle courtesy of FinishLine #Shelburne #Timberland" – dallas_penn
"Checking out the @Timberland #Shelburne Boot. Click the link in our profile to pick up a pair from Finishline Now!" – @ModernNotoriety