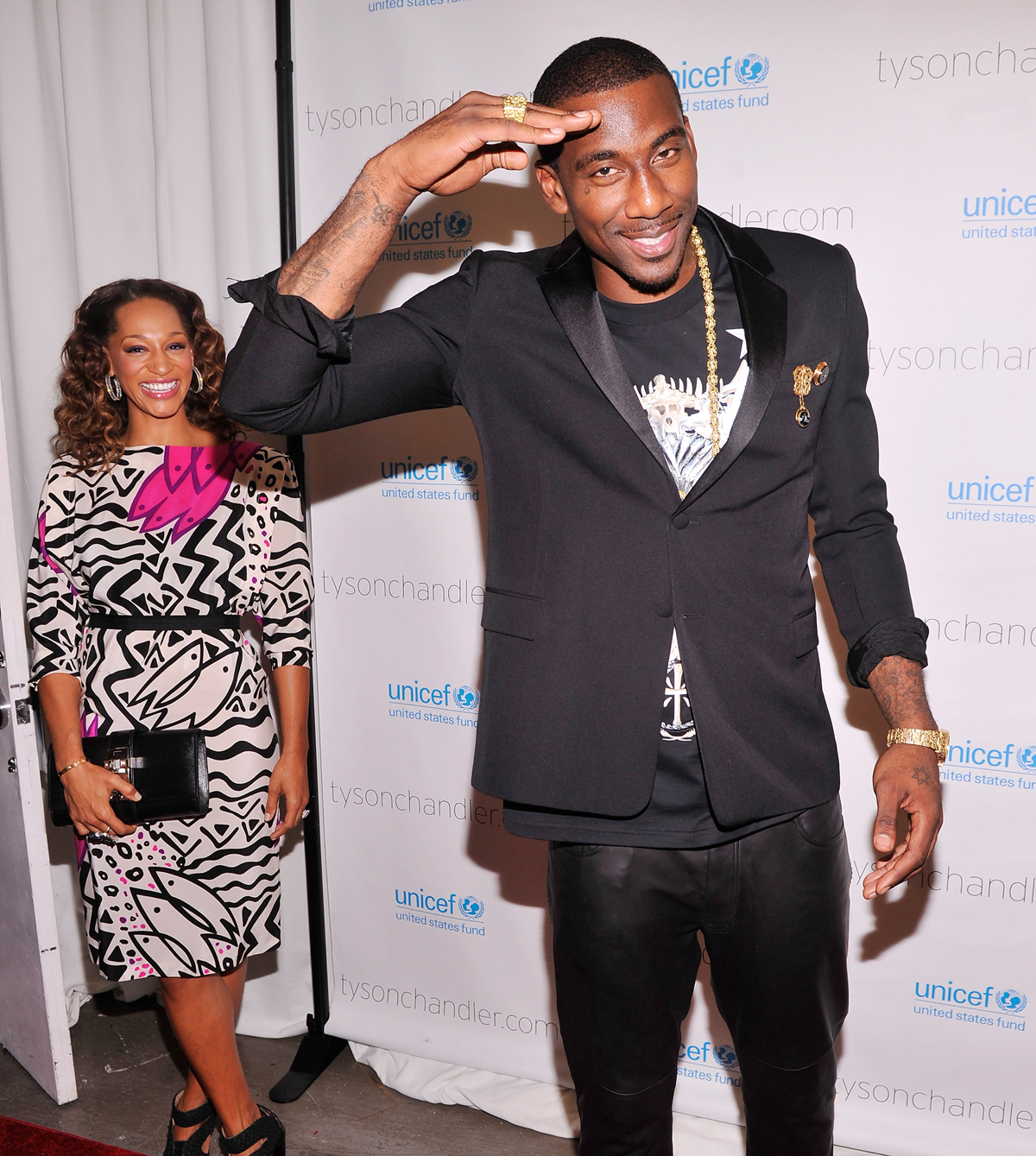 [Photo: Stephen Lovekin/Getty Images Entertainment/Getty Images]
When talking about NBA style icons, you can't leave Amar'e Stoudemire out of the conversation.
Many consider Amar'e as the best-dressed player in the NBA, and fashion aficionados have been praising his superb taste for years. The Florida native not only knows his men's fashion, but women's, too. He actually launched his own women's fashion line at Macys with Rachel Roy.
Basically, when Amar'e is not focusing on basketball, it's strictly fashion.
Amar'e's style is nothing short of tasteful and sophisticated. Unlike many other NBA players, he understands that you don't have to wear something extremely loud to make a statement. Wearing mainly shades of grey, brown, black, or dark blue, Amar'e's outfits don't stand out because of bright colors.
Rather, his outfits are centered around the cuts and patterns, which are a mix of contemporary and classic. The man simply knows what looks good and what doesn't, which is why you will never catch him having a bad style day.
Amar'e also does an excellent job of adding athletic inspirations to his style. The Nike endorsed athlete doesn't shy away from pairing sneakers with a blazer, whether he's in Nike sneakers or something a little more high end. Sometimes, he will utilize accessories to give his outfits a bit more of a sporty touch like some dark shades or a New York Yankees hat.
As much time as Amar'e has had to sit on the sidelines throughout his injury-plagued career, it's no wonder that he's perfected his style. He has a keen understanding of what looks good on him, and he doesn't need to go out on a limb to get people to notice.