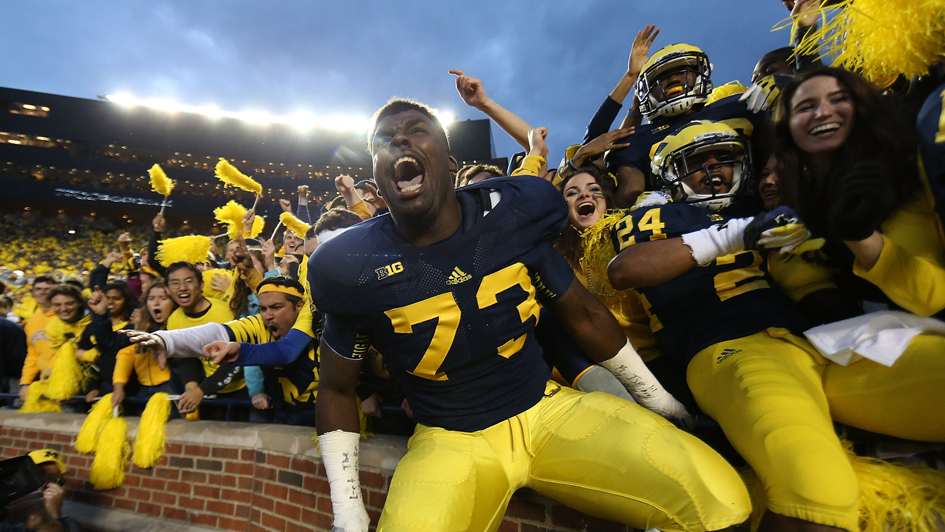 [Photo: Leon Halip/Getty Images Sport/Getty Images]
We have now reached the first week of November, and there are still seven undefeated teams from power conferences. History would teach us a handful of these teams are bound to lose, but the current situation is shaping up for a messy ending to the BCS in its last year.
Both teams have struggled during the early part of the season in large part to devastating injuries on both sides of the ball. The meeting in Jacksonville, what some still call The Worlds Greatest Outdoor Cocktail Party, always lives up to the billing as one of the greatest college football rivalries. Georgia and Florida both need this win if they are to end up at any bowl their fan base would actually travel to.
2. Michigan vs. Michigan St
#21 Michigan takes on #22 Michigan St. in a deeply competitive rivalry that dates all the way back to 1898. Michigan is the winningest football program in college football history, however Sparty has managed to take 4 of the last 5 meetings from the Wolverines. This game always provides a thrill and some late game heroics, but look for Michigan to ride junior QB Devon Gardner to victory on Saturday.
3. Oklahoma St. vs Texas Tech
Guns up. An expression you are likely to hear frequently on Saturday when the Cowboys travel to Lubbock to take on the Red Raiders. Texas Tech is looking to bounce back after a tough loss on the road to the very talented Oklahoma team. The Cowboys have shown they can be one of the most explosive and prolific offenses in the country at times. If you like offense, tune in for this shootout. You will not be disappointed.
4. Miami vs Florida State
ESPN College GameDay will head to Tallahassee for this anticipated match-up that was one of the '90s best rivalries. #7 Miami is 7-0 for the first time since 2003. They've helped this game truly mean something again, not just in the Sunshine State, but for the ramifications it holds for the BCS National Title picture. The Seminoles offense, led by Heisman candidate Jameis Winston, looks to be nearly impossible to slow down. The Canes will have to put forth a truly spectacular effort if they are to steal one on the road.