With the changing of the leaves comes changes in the Nike trail running lineup. Taking an all-new approach to tackling the toughness of the trail, Nike has developed three new trail runners that are designed to provide a natural feel that enhances ground awareness, key for a good trail run.
With a drop-in midsole and Flyknit collar, this trail runner is not like anything we have ever seen before in a trail running shoe.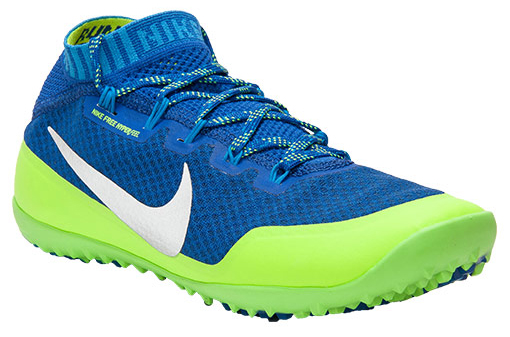 Designed to enhance the feel of the trail, the Free Hyperfeel Trail features a thin web rubber outsole that not only enhances flexibility, but also allows your toes to feel the ground while still remaining protected from the elements.
The Lunarlon foam not only enhances the flexibility of the shoe, but also provides lightweight and resilient cushioning, key for running on rough terrains.
Flyknit technology is used around the collar, which not only provides a custom fit, but also prevents rocks and debris from entering your shoe.
Mesh panelings on the side wall, tongue, and toebox provide ventilation, while rubber that wraps the toecap, mudguard, and heel further protect the foot from outside elements.
Taking inspiration from the Kiger Mustang horse, the Nike Zoom Terra Kiger is designed to fit like a track-spike but perform like a running shoe.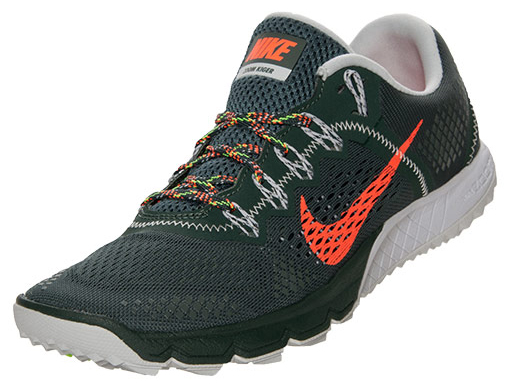 To give you a more natural range of motion for an optimal stride, this shoe has a lower offset midsole with cushioning that drops from the heel to the toe.
As the name implies, the Zoom Terra Kiger is equipped with Zoom cushioning for an ultra-responsive yet soft ride.
The outsole of this shoe features cross-country inspired lugs that grip a multitude of surfaces for exceptional trail traction, and sticky rubber strategically placed on the outsole makes for greater traction in wet conditions.
For enhanced breathability, the upper of the Zoom Terra Kiger has a single mesh layer that is also lightweight and durable.
Dynamic Flywire adds the finishing touches on this trail runner by providing both a supportive and adaptive fit around the foot.
Last up on the lineup is the Nike Zoom Wildhorse. Designed to tame any trail, the Zoom Wildhorse provides the lightweight comfort of a running shoe but has the toughness needed to handle rugged terrains.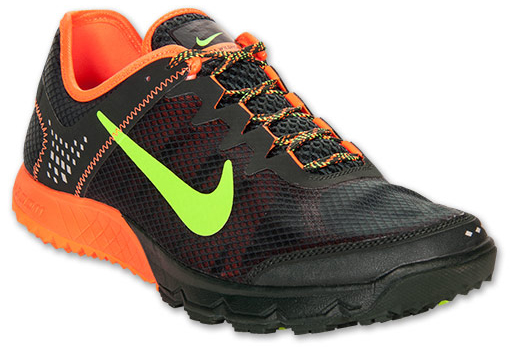 Similar to the Zoom Terra Kiger, the Zoom Wildhorse is equipped with Nike Zoom cushioning in the midsole for a soft and responsive ride.
For increased breathability, a single layer of durable mesh is used on the upper of this runner.
Nike's patented Dynamic Fit technology is utilized in the upper, which not only provides low-profile impact protection, but also an adaptive fit.
The responsive fit is enhanced even more by the notched internal bootie system, which keeps your foot secure inside the shoe as you take to the trail.
What do you look for in a trail running shoe?