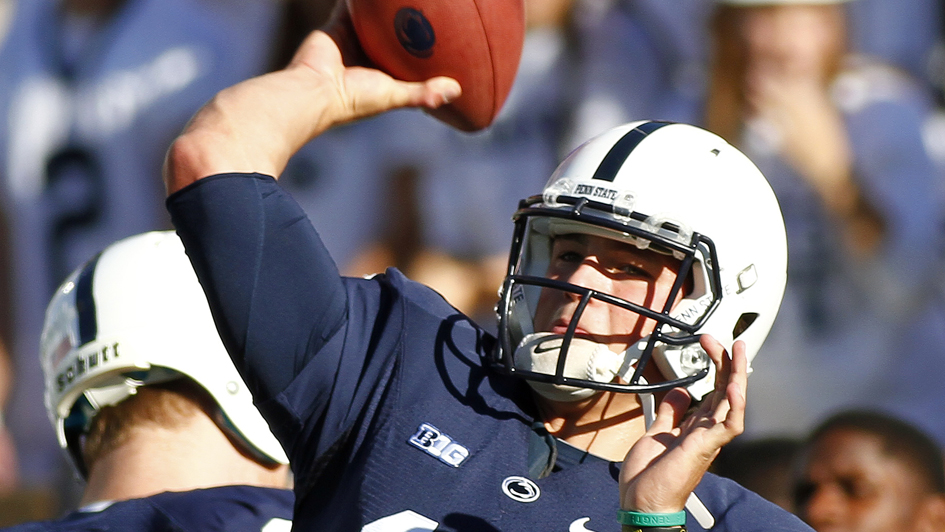 [Photo: Justin K. Aller/Getty Images Sport/Getty Images]
Week after week, teams are standing strong and others are being weeded out, in the college football world where only the strongest survive. With a National Championship playoff just a year away, only the top two spots ensure a berth in the BCS title game. If you are near a TV set on Saturday, check out some of the games we will be keeping an eye on below.
1. Clemson vs Maryland
Can Clemson rebound? That will be the question every one will look for answers to following the Tigers dismal performance against Florida State. Maryland has been an up and down football team all year but playing at home in College Park should allow them to stay in this game into the 2nd half.
2. UCLA vs Oregon
Arguably, there isn't a tougher place to play than Autzen Stadium in Eugene. The Bruins will have their hands full with an Oregon team that is second in the nation in scoring, averaging 57.6 points per game. After a tough game in Palo Alto last week, it might be too tall of a task to try and get by the Ducks. Bruin QB Brett Hundley will have to put the team on his shoulders and provide a career best performance if they have any shot of walking out with a W.
3. South Carolina vs Missouri
On the road against Georgia. At home against Florida. The last two weeks have been unimaginable for the folks in Columbia as two program changing wins have vaulted the Tigers to #5 in the BCS rankings. South Carolina got beat up last week in a loss against the Vols and with starting QB Connor Shaw, a game time decision. Look for the Tigers to keep on rolling as they eye locking-up SEC East title.
4. Texas Tech vs. Oklahoma
The Red Raiders have surpassed nearly everyones expectations en route to a 7-0 start. Ranking 2nd in the nation in passing yards, they have carved up some great defenses and impressed through the first seven games. The real tests begin Saturday however with a trip to Norman to play #15 Oklahoma. Three of the next four games for the Red Raiders include ranked opponents. Oklahoma is certainly a great team with their only defeat coming to an inspired Longhorn team. Look for this game to stay tight deep into the fourth quarter.
5. Penn St. vs Ohio State
The Big 10 is clearly in another down year, but that doesn't mean it can't provide some exciting games. Penn St and Michigan played a 4 OT thriller a couple weeks ago, and hopefully the Nittany Lions bring the same intensity and focus to Michigan's biggest rival, the Buckeyes of Ohio State. True Freshman sensation QB Christian Hackenberg of the Nittany Lions will have to play to the level that made him one of the nations top high school recruits if they are to go into Columbus and pull of the upset.
Temperatures are dropping, but football season is heating up. We hope you've shored up on team gear, and if not, hit up Finishline.com to re-up that wardrobe. We recommend a pullover hood.