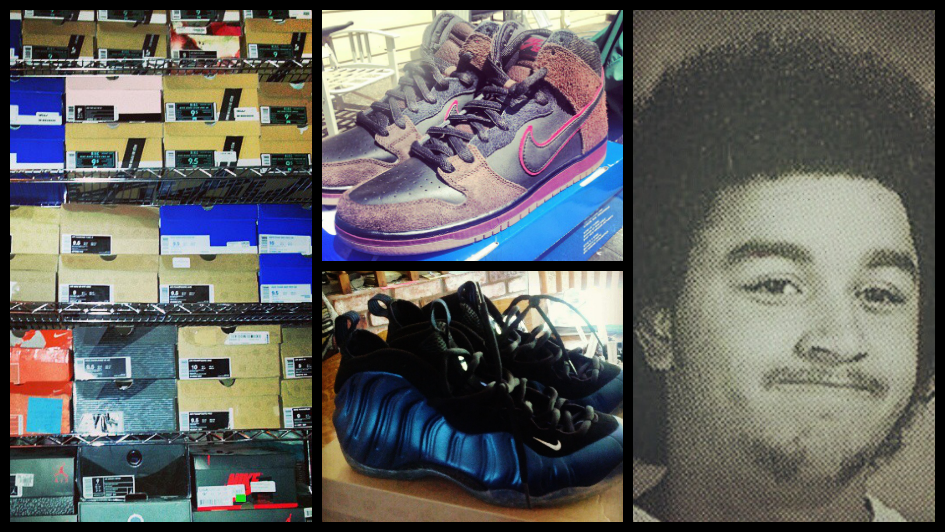 We want to introduce you to the "regular" people on Twitter and Instagram that share a true love for sneakers, and we're doing it weekly. "Can We Kick It? This Week's Sneak Geek" is not about who has the biggest collection or the rarest pairs—it's purely about passion for sneakers.
QUICK STATS:
Rap Sheet – Based isn't really a Sneak Geek, he's just a geek, and in the most complimentary way.  He is best known for his nerd-flowing sense of humor, such as when he was featured on CNN asking Obama to bail out Hostess.  His website, fatkidsocialclub.com is the centralized place to get all of his insanity, and instead of reading this, he'll be playing Grand Theft Auto V until his eyes bleed. Oh yeah, he knows some stuff about sneakers, too.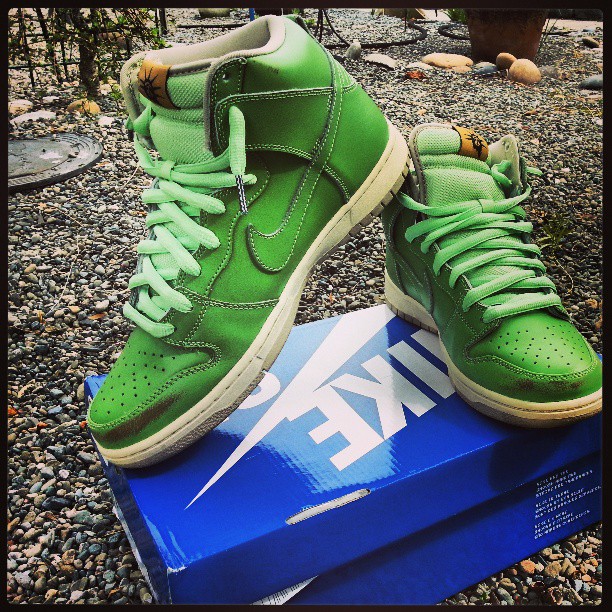 Favorite Sneakers – Nike "Liberty" SB and Nike Kobe VII "Invisibility Cloak".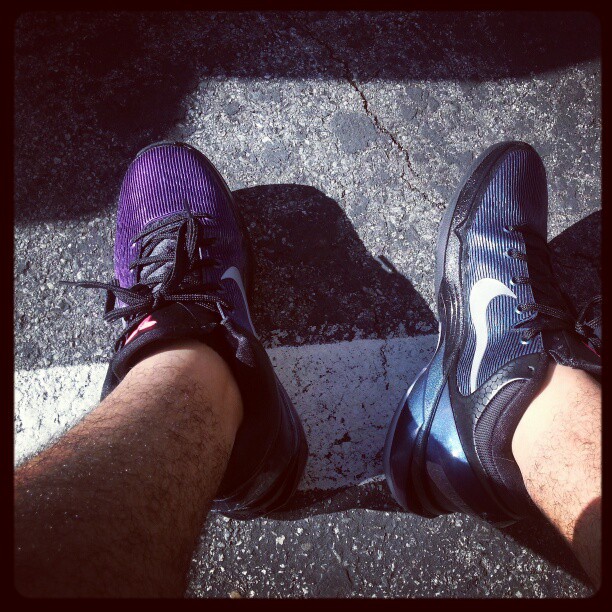 Oldest Shoe – Mars Blackmon Air Jordan Retro 4.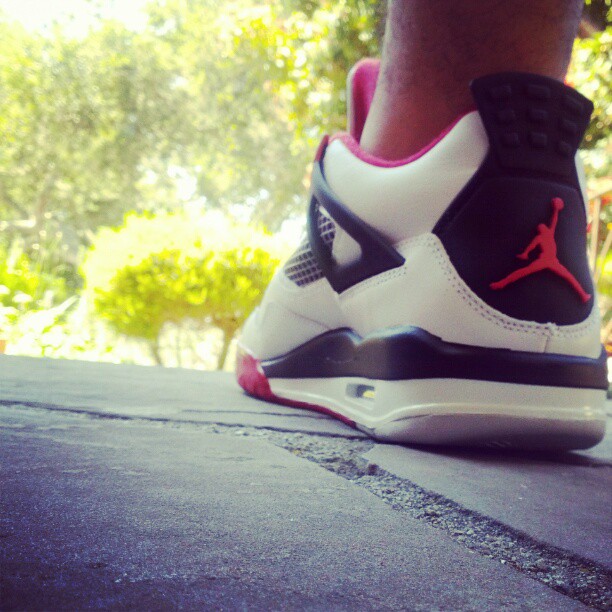 How He Became a Sneakerhead – The pop culture crossover to sneakers is what got Based hooked.  When he became aware of kicks inspired by video games such as Street Fighter, his obsession escalated further. He started getting the kicks he really wanted when he worked at a video game shop in a local mall. "I'd get them [sneaker shop workers] games early, and they'd put aside my kicks.  It was pretty dope".
Inspiration – Unaffected by hype, Based's affection comes from the creativity of the brands and styles. There isn't anyone that influences or molds his evolving style, except himself. The exception: when Jordan wore his shoes on the court. And there isn't a sneakerhead that can defy that moment.
True Passions – Based loves his sneakers, but also displays a high passion for food, comics, and video games. Specifically, he's all about his Nike SBs, his comic book villain tattoo, and ordering his signature "Based" bowl at the local Chipotle—named after him because of his unique order he gets on the reg.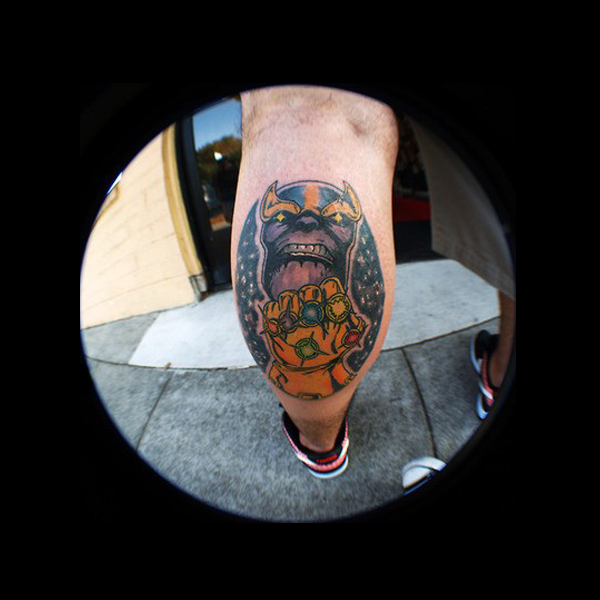 Based LaRock stays true to himself. There are very few people that are a better follow on Twitter, and who are funnier in 140 characters or less. Give him a follow.