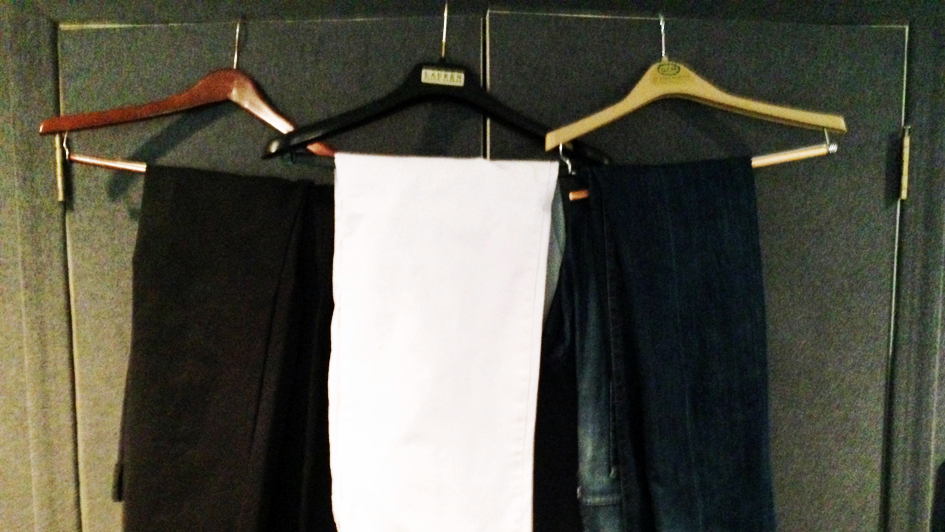 A closet full of shorts and pants is a closet full of waste.
While I have never claimed to be a fashion expert, I do consider myself quite skilled at eliminating clutter, and unnecessary apparel is my elimination tool.
Pants come in all types and sizes, customized to suit your every possible need, but all we really need is one pair in three colors: white/khaki, black, and blue. You'll be able to match any shirt in your wardrobe with these three colors, keeping yourself in style while staying within budget.
If you're anything like me, your closet is full of free shirts accumulated over years from different teams and events, some of which are green, blue, yellow, orange, etc. I even have a couple neon pinks scattered in there.
Rule No. 1 of balling on a budget: Never Say No to Free Stuff.
With so many options, different days will call for different decisions on top. But, if you just go with three go-to colors on the bottom, you'll never have to worry about color clashing again.
Here at Finish Line, we have a wide selection of shorts and pants in our trusted three colors. So hurry up and pick out one pair in each color and just like that, you'll never need another pair again.
What's your go-to color scheme? Let us know in the comments.
Check out previous Ballers on a Budget: