With one of the most anticipated launches of the year approaching fast, sneakerheads are scratching and clawing for a connect to lock them down.  Nothing makes a sneakerhead breathe easier and sleep better than getting that call or text that says "I got you…you're good".
Reality is that it's rare to get this kind of hype behind a shoe in the middle of the spring, when typically people don't get this goofy over a shoe until the XIs are getting ready to drop around holiday time.
So, what is it about the Grapes that makes people lose their minds?   Back in '06 when the shoe was retro'd last, it was done so as a "lifestyle release" and pairs were very limited causing it to be extremely difficult to cop.  By Jordan Brand doing that in '06, the shoe has a certain status attached to it, which changes the way people look it.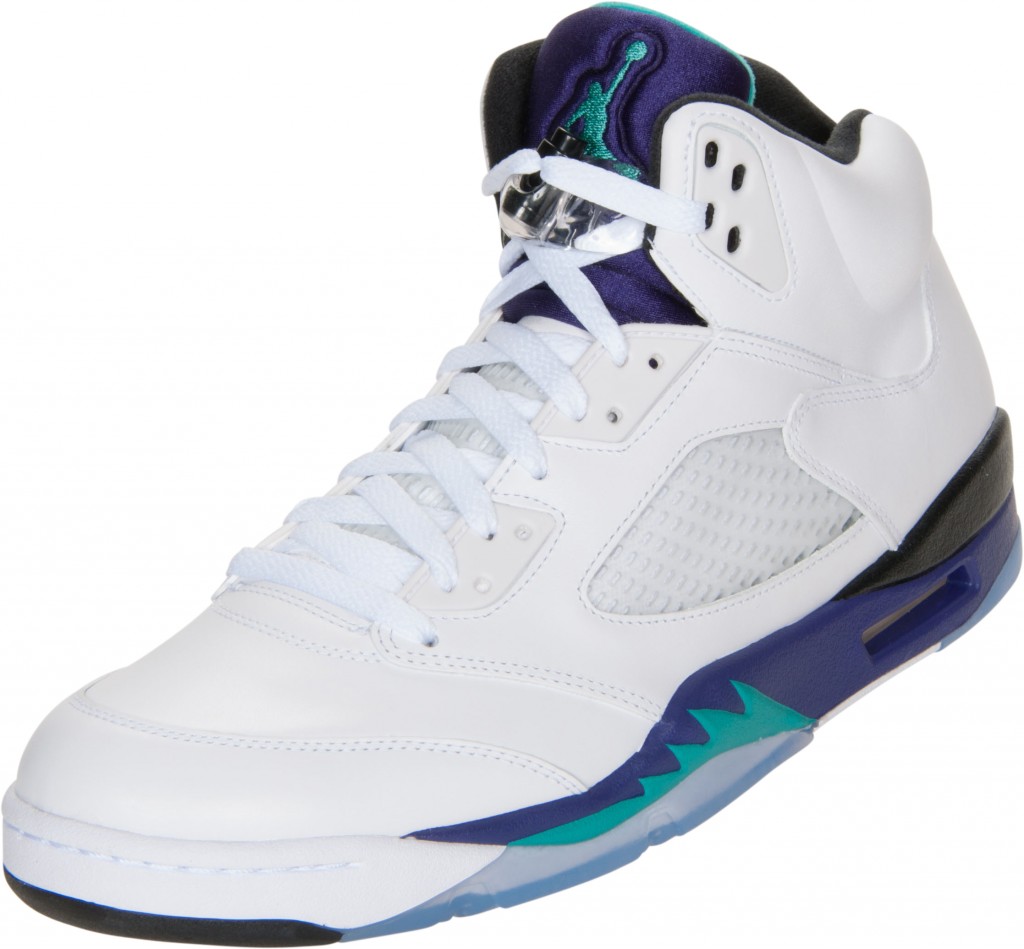 I can only remember a handful of shoes with this kind of hype over the years.  The hype grows and spreads and begins to infect even the casual sneaker enthusiast.  People start reaching out to "connects" that they haven't spoken to in months or even years in hopes of getting the alley oop.  They buy pizza and donuts and cookies for shop and store teams in hopes of getting the coveted layup.  They hit social media harder than ever, laughing at dumb jokes and anecdotes posted by insiders and engaging those they follow in mind numbing conversation in hopes of that behind-the-back pass under the rim.  Give sneakerheads credit, they are resourceful and they do what they have to do to get what they want.
The clock is ticking and one of the most sought after, legendary shoes in the Air Jordan lineup is set to release.  They look great.  Pictures, videos and vines are everywhere.  All that's left is walking out of the store with shoes in hand or that online order confirmation.
Good luck to all those on the hunt.

ABOUT THE AUTHOR. "I have spent my entire adult life in the sneaker industry.  As the Finish Line District Sales Manager for Northern NJ & Greater NYC, I am connected closely to the customer and the stores, which, along with my passion for the culture, the products and the people, gives me a unique perspective."