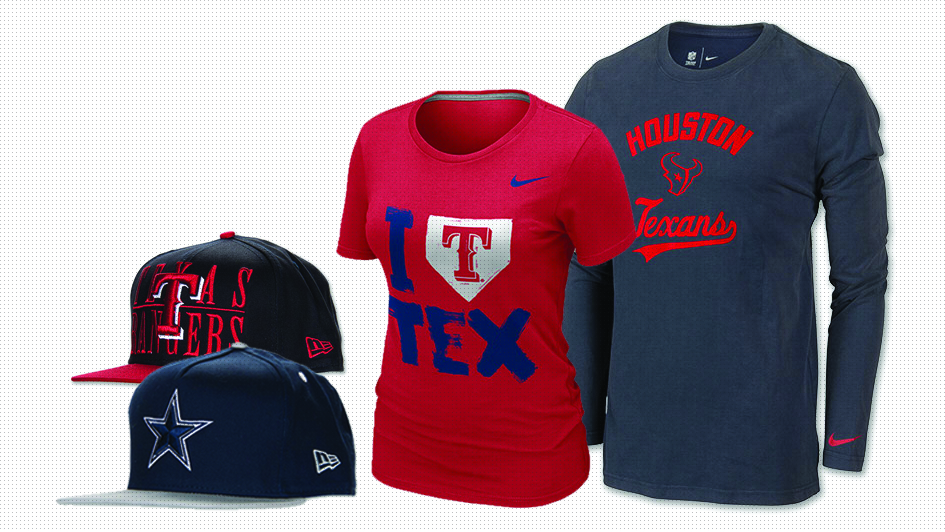 For the folks in the Lone Star State, Independence Day does not land on July 4th like everyone else in America, but instead on March 2nd when the Republic of Texas gained their Independence from Mexico in 1836. If you think you have more state pride than a Texan, well, you probably have never met somebody who was born and bred in this great state, because these folks have more pride in their nation state than anyone else. In honor of this important day and for the state of Texas, we are going to show you some of the great Texas gear that FinishLine.com has to offer.
If it's America's team, it's most certainly Texas' team, and no other sports franchise in Texas has quite the fan base as the Dallas Cowboys do. So what better way to show off that Texas pride than with some sweet Dallas Cowboys gear? The New Era Dallas Cowboys NFL Turnover Snapback is the perfect item to do such, and the Dallas Cowboys Star logo screams pride for the Lone Star State.
Being a Texan is so cool, that you can even name a big leagues sports franchise after just that. The Houston Texans had a breakthrough season last year, and Texans gear is the perfect way to show your team spirit and your state pride at the same time. The Nike Houston Texans Washed Tee sports "Houston Texans" right across the chest, making it the ideal option to show how much you love your state.
Sporting the official colors of the state's flag, it doesn't get much more Texan than the Texas Rangers. The recognizable "T" logo on the New Era Texas Rangers MLB Snapback Hat will show everyone what state you love the most. For the ladies, the Nike Texas Rangers MLB I Love Tee does exactly what the name implies, and that's to show everyone that you are Texan girl and proud of it!
So head on over to FinishLine.com now and pick yourself up some gear to represent the state you love the most. Oh and we almost forgot, happy 177th birthday Texas!