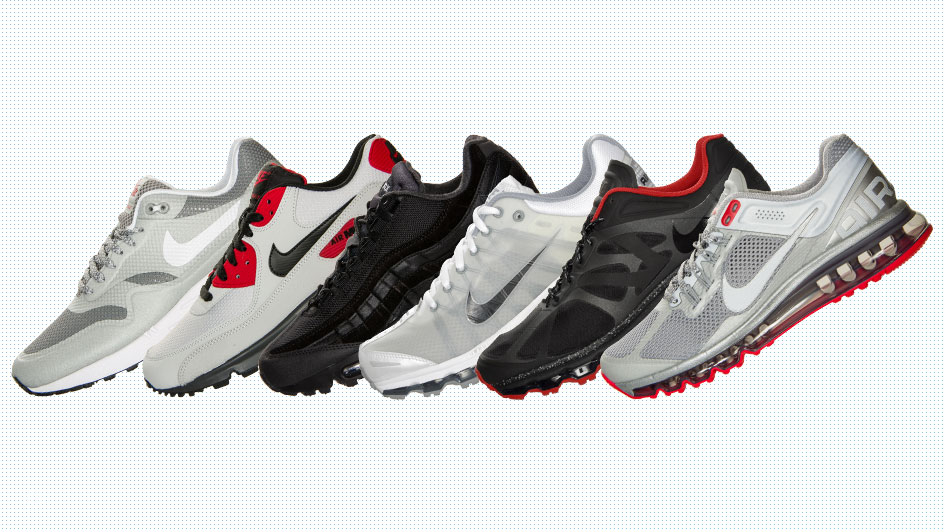 The Boys Gradeschool Nike Air Max 90 is a true classic. Nike introduced Air Max in the 1980s, and since its debut it has truly changed the way athletes perform. Nike Air Max models have taken on several forms and designs over the course of their history, and the future for the Nike Air Max 90 continues to look very bright.
This sneaker comes in a variety of interesting colors and designs to help boost your child's play. These shoes are durable and comfortable, perfect for a long day of classes or a hard workout on the track. The Boys Gradeschool Nike Air Max 90 is built for speed. Plus, lightweight Air Max cushioning makes for a great fit.
Despite this sneaker's popularity, Nike is constantly coming up with new designs. The future for the Nike Air Max looks very bright in 2013. With the launch of the Nike Air Max+ 2013, running lovers and simply those who love the comfort of Nike's latest technology can enjoy the cushioning of Air Max in partnership with some of the most advanced technology in the industry, including Dynamic Flywire and Hyperfuse.
Ultimately, your child can't go wrong with Air Max, whether lacing up a classic like the Nike Air Max 90 or the latest in Air Max technology.