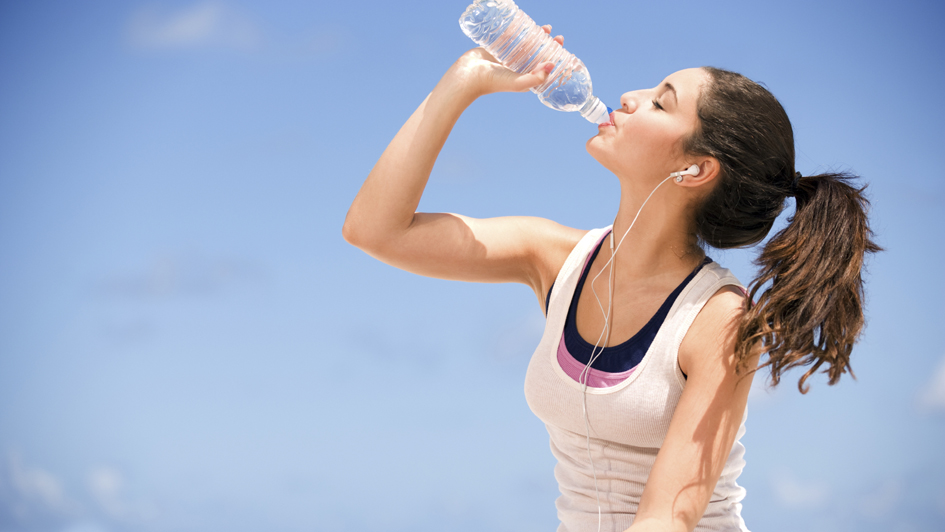 If you're listening to music to get pumped up for your workout, it only makes sense to have a go-to playlist for when you're powering down. Those uptempo tunes that you're listening to when you're adrenaline is maxed just don't cut it for the cool down. You need some songs that match the mood. To make things easier, we've taken the time to hand-pick a few songs to eliminate the guesswork and iTunes-combing for the perfect post workout playlist.
1. fun. – "We Are Young" 
 : The first few seconds will seemingly throw you off as this song is cleverly designed as one that will get you charged up, but it soon switches gears, for a mellower tone that'll help to calm you down.
2. Miguel – "Adorn (Remix)"
: The whole genre of R&B is all about taking things slow, so a blind selection of pretty much anything would fit right in. Nevertheless this one just stands out among the rest, so we had to include it in the list.
3. The Lumineers – "Ho Hey"
: You'd be hard-pressed to listen to this one and not calm down, so as far as we're concerned, it's just not possible.
4. Maroon 5 – "One More Night"
: You may be a little winded after your workout, but shortly after, you're probably feeling pretty good. Maroon 5 usually keeps things upbeat, so this song is sure to match your mood.
5. Chvrches – "The Mother We Share"
: This track effortlessly straddles the line, being a during-workout and post-workout option. So, it'd be best to slot this one in when you're finishing up, to transition right into the cool down.
6. Matthew Dear – "Up and Out"
: If this song doesn't make your hipster bones tingle, it'll surely awaken your hipster within. What's a better way to cool down than to listen to some music deemed cool by the coolest?
7. Solange – "Losing You"
: While you might listen to some Beyoncé to get it in gear, check out this track by her sister to slow things down when you're done turning things up.
While you're tuning into your post-workout playlist, it wouldn't be complete without a set of headphones for clean and clear audio. For that, you can't go wrong with a pair of Yurbuds Focus Headphones that go around the ear, perfect for those who are on-the-go, available at FinishLine.com.