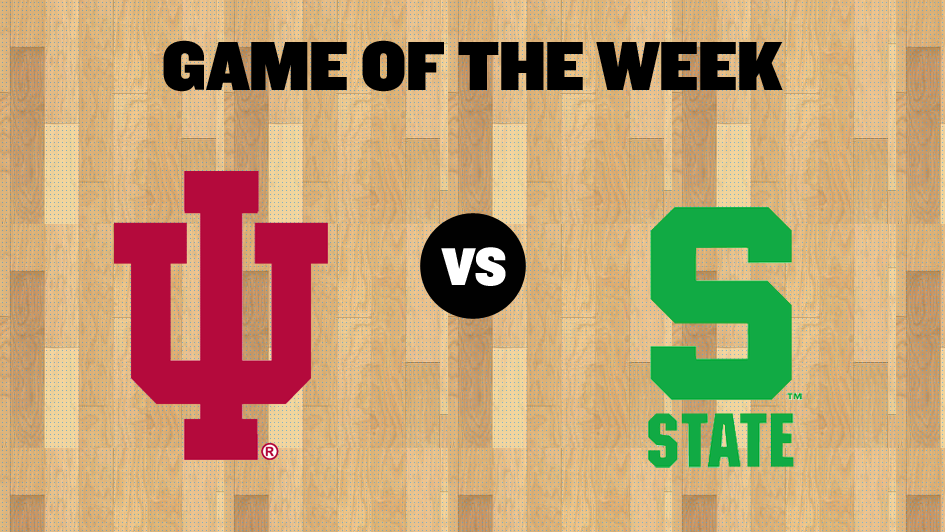 On February 19th, the 1st ranked Indiana Hoosiers will be heading to the Izzone to take on the the 8th ranked Michigan State Spartans. The Hoosiers took care of business last time these two met, defeating the Spartans 75-70 in a hard fought battle that took place in Indiana. This time around, the Spartans will surely be out for revenge, and the home court advantage just might be enough for them to win the edge over the Hoosiers. 
The Spartans weren't considered to be a top ten ranked team when the season started, and losing their first game to the 21st ranked Uconn Huskies didn't help the matter. However, the Spartans progressively started climbing up the rank charts after consecutive wins, two of which were against top ten ranked teams. Just last week, State fans were in exaltations to see their boys pull of the big W against their rivaled Michigan Wolverines, who were ranked number 4 at the time.
The 2nd ranked Hoosiers have not had too much trouble this season either, also beating out top ranked teams and only losing three games thus far. In fact, the Hoosiers also beat the Michigan Wolverines this season, who were ranked number 1 at the time. As good as all of this sounds, Indiana has suffered three losses this season, all of which were from the hands of unranked opponents, showing that the do in fact have weaknesses.
This will undoubtedly be a very interesting and fun game to watch given that both teams are performing very well at this point in the season. As it gets closer and closer to March, each team will be fighting harder and harder to earn their spot in the Big Dance, so we expect this game between the Spartans and Hoosiers to be a hard fought one at the very least. So who will win? Only time will tell, but we feel that the Spartans have a little more riding on this one, and they might just leave everything out on their home court by the time the final buzzer sounds. It's going to be close, but we have a feeling that the Spartans just might pull off the upset.