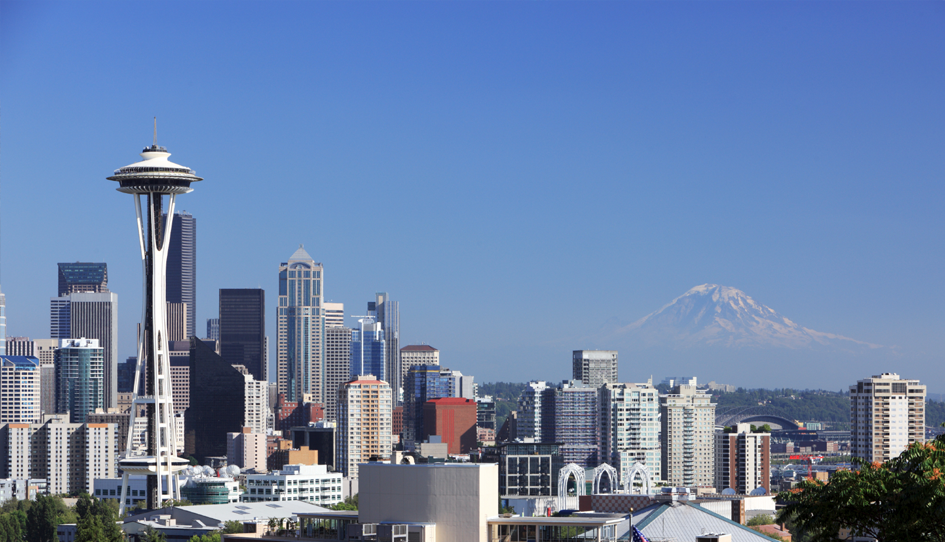 It never rains in southern California, but the same can't always be said about the Pacific Northwest. Normally, that's a deterrent to keep you indoors, but if you're in Seattle, you better enjoy your time there and get outside. Don't just walk, run outside. But first, check out these spots for you to do your running.
You're on the coast, so you might as well go check out the beach, and that beach is Aiki Beach. You'll see rollerbladers, joggers, volleyball players, sunbathers, bicyclists, etc. While you're working up a sweat, the refreshing breeze from the ocean is there to keep you cool. Navigate and weave through the foot traffic for an answer running route.
Like the name implies, Green Lake is surrounded by green. Trees everywhere and a large body of water right in the middle of it all. This is another one where you'll encounter quite a bit of people, but don't let it stop you. They've reconstructed the 2.8-mile path around the lake that's biker-skater-walker, and most importantly, runner-ready.
Washington's really lake-y, so this next one also nearby a lake. This time, it's Seward Park near Lake Washington. If you want to get out there and after it, this is one to check out. 300 acres of beautiful forest land surround this site full of tall trees and miles of hiking and running trails weave through it all.
Next one to consider is Lincoln Park. Situated in West Seattle, this site is a the largest multi-purpose park on the west side with 4.6 miles of walking/running trails and 3.9 miles of bike trails. This route is also near a body of water, so when you're done running, feel free to hop in the heated saltwater pool this winter and spring.
We're taking it back to around Green Lake, because the Woodland Park was one we couldn't leave out. Doubling as a running trail and just an awesome spot for picnics and such, if you want to just get outside, this is the place to do it. With so much to do an see at this site, feel free to bring the whole family out.