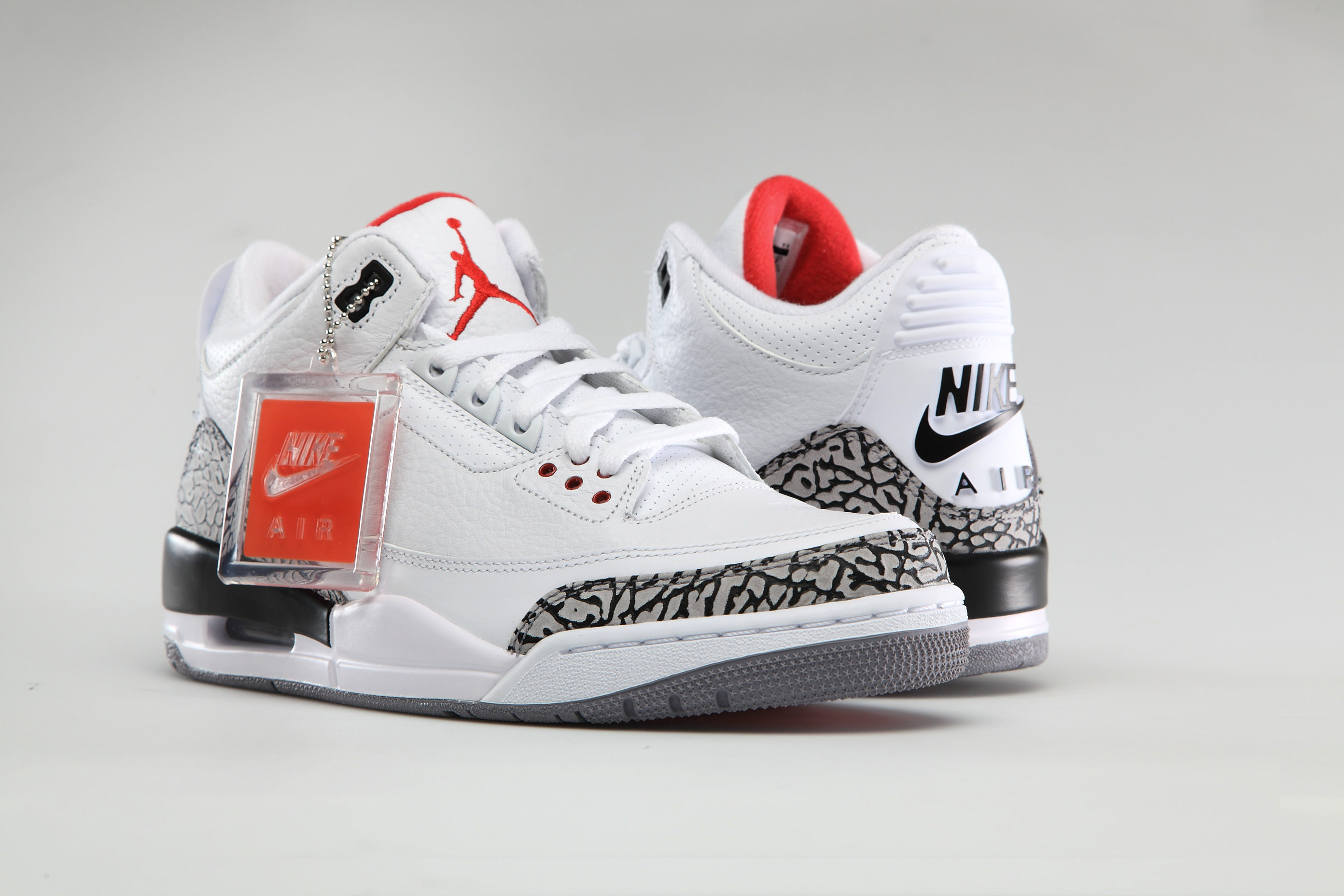 On February 6th 1988, Michael Jordan and Dominique Wilkins went head to head in what many say was the greatest NBA Slam Dunk Contest of all time. It was only fitting that the victor, Michael Jordan, was wearing what many also consider to be the best Air Jordan shoe of all time, the Air Jordan 3. To pay homage to Michael's second and last Slam Dunk Contest championship, Jordan Brand is giving us something very special on February 6th, the Air Jordan Retro 3 '88.
The Air Jordan Retro 3 '88 features the same White/Cement colorway that released in 2011, but staying true to the original Air Jordan 3, this retro version comes equipped with the Nike Air logo on the back of the shoe. Jordan fans have been begging for this version for years, and people have even customized the 2011 versions to have the Nike Air logo on the back. Fortunately for all of the Jordan heads out there, 25 years after the original release to the day, the Air Jordan 3 is back in its original form.
If there was any shoe from the Jordan line that has impacted the sneaker game more than any other, it has to be the Air Jordan 3. When Michael laced up in them for the 1988 season, he won his first MVP title as well as his second Slam Dunk Championship. For these reasons, the Air Jordan 3 was the first of his signature line to receive the retro treatment in 1994, and fans of the game as well as the shoes have not been able to get enough of them since.