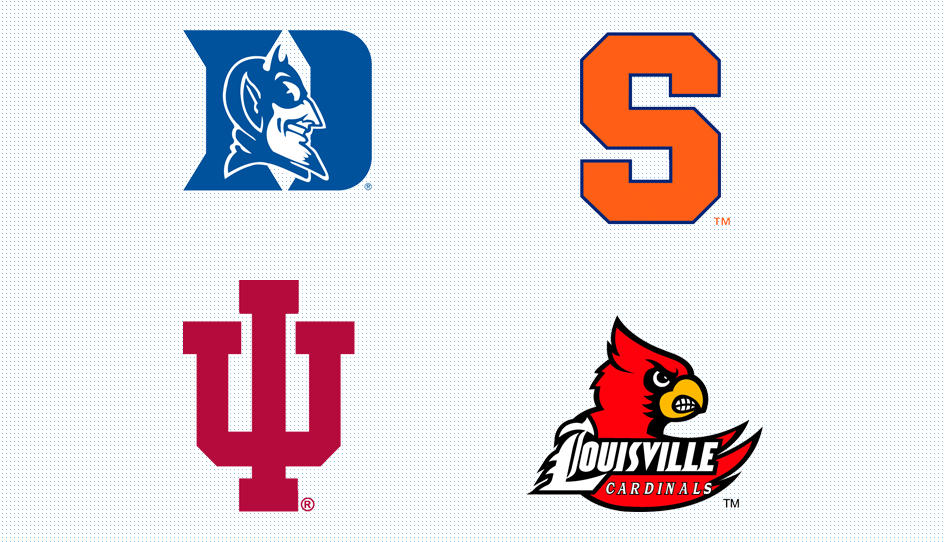 It isn't March yet, but the college basketball madness is already starting up. Conference play is in the full swing, and with the cupcake games out of the way, rivals are going head-to-head to determine their place in the grand scheme of things. Now's the time for teams to string some wins together in preparation for prime NCAA tournament placement. Here are the teams we think are going to be sitting on top of it all with prime position for the tournament.
Duke is the epitome of the perennial powerhouse, and it goes without saying that much of their success can be attributed to Coach K being at the helm. Where other teams come and go, Duke has been and will be here to stay. Led by Mason Plumlee and Seth Curry, the Blue Devils have the leadership and experience they need to cruise through the season with much ease, setting themselves up nicely for a good seeding in the NCAA tournament.
The Indiana Hoosiers have always been at or around the top of the college basketball game, but lately, it hasn't been too hard to be a Hoosier fan. Having Cody Zeller and Victor Oladipo at the helm of things has been a dream for Hoosier nation and they're well on their way to a little tournament glory.
Syracuse basketball and Jim Boeheim are almost synonymous at this point, and after being the head coach for over 35 years, their success can be directly attributed to Boeheim being their leader. As good as Big East basketball is, the Syracuse Orange always seem to find a way to stay on top of things en route to a NCAA tournament berth, and this season should be no exception.
The University of Louisville has never fielded a blatantly bad team, and under the tutelage of Rick Pitino, their reputation remains the same. In the 11 years since his arrival, the Cardinals have reached the tournament 9 times, and they're on pace to get back there again this season. But, with junior guard Russ Smith running things, that's no surprise.
If you're thinking team gear, now's the time to act upon that impulse, because by the time March rolls around, it's going to be slim picking. Check out our selection at FinishLine.com for the most complete selection around.