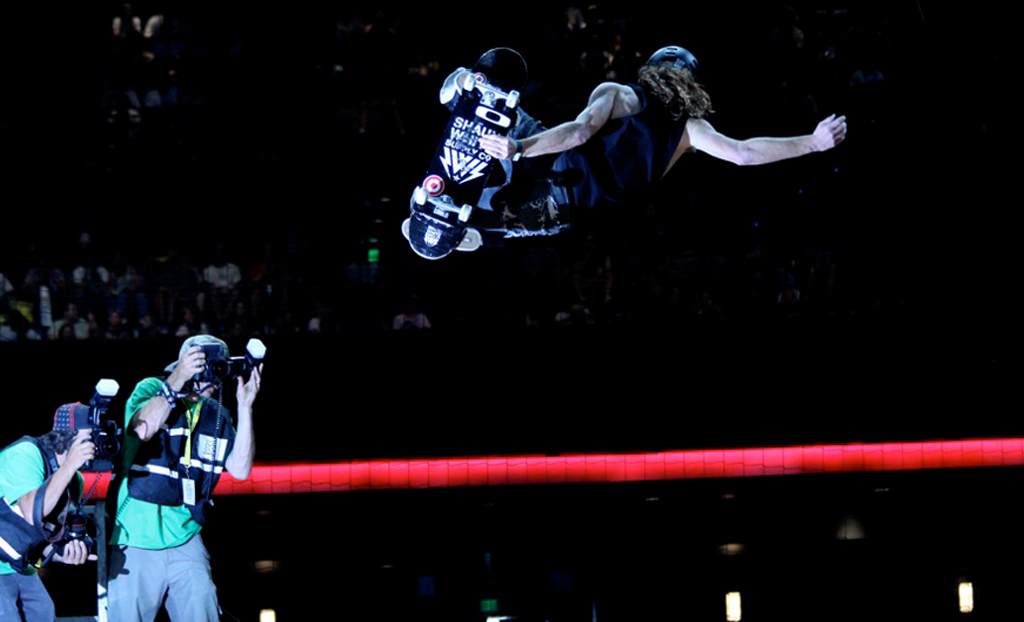 While you may never have guessed that a person nicknamed "the Flying Tomato" could be considered a style icon, well, guess again. Pro snowboarder/skateboarder Shaun "The Flying Tomato" White is unquestionably a style icon. At 26 years old, and having already won 2 Olympic gold medals and countless X games golds, Shaun White is having the time of his life, and he most certainly reflects that in his style.
No matter if Shaun is out skating on the weekend or attending a casual event, people are going to notice him wherever he goes. Sometimes it might be a wild pair of printed pants, perhaps with an American flag or zebra stripes, or some gaudy jewelery such as a large medallion or a few over-sized finger rings, Shaun always has at least one piece in his outfit that will guarantee heads will turn. His long and flowing red hair also allows for much versatility, and he has the choice of rocking it down by itself, with a bandanna, or with a unique hat such as a derby or a floppy eared. As far as his shirts are concerned, you can usually spot him showing off a little chest, either with a button-down buttoned far down, or perhaps a deep v-neck t-shirt. If the sun is out, expect to see him wearing a pair of his signature Oakley Holbrook shades.
When Shaun's at a formal red carpet event, such as the ESPY awards, his style is much more classy, but nonetheless just as unconventional as his everyday. Slim fitting suits are a must for Shaun on the red carpet, and you'll see him experimenting with different patterns or materials such as pinstripes or tweed. Just as in his casual style he is still not afraid to show a little chest, even on the red carpet. Not all the time, but sometimes you will see him with a nice button-down dress shirt buttoned up only two-thirds of the way. Maybe it's because he is a professional snowboarder/skateboarder, but he can pull off the messy but classy look better than no other.
A little unconventional, but what more would you expect from a professional snowboarder? Nevertheless, Shaun still manages to captivate the attention of anyone who runs into him on the red carpet, or on the streets. He is not afraid to do his own thing, and his fun and free personality definitely reflects in his style. Shaun "The Flying Tomato" White is most certainly a style icon.