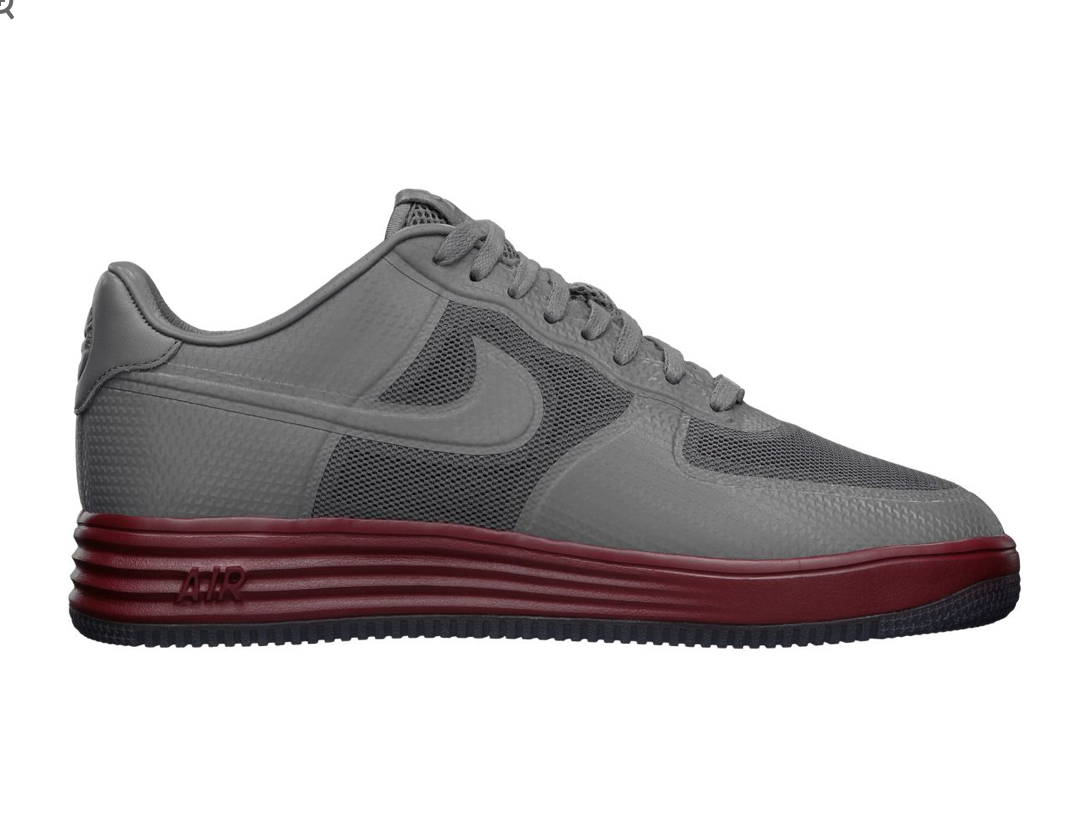 One of the best selling shoes of all time, the legendary Nike Air Force 1, has recently received an upgrade. The shoes' original purpose was intended for the basketball court, but you hardly see anyone still hooping in the shoe that first released back in '82. However, given this new upgrade, we have a feeling that this might change.
The Nike Lunar Force 1, which you probably could have guessed, comes equipped with a full on Lunarlon outsole. Nike has thrown visible Air units on the shoe in the past, as well as revamped the insides to have less seams, but this new upgrade to the sneaker makes for a world of difference. As soon as you pick up the shoe, you can tell just how much lighter it is than a traditional Air Force 1. It truly is outstanding, and something that you will have to experience for yourself to understand just how much lighter the Lunarlon sole makes the once heavy shoe.
While many would agree that the Air Force 1 is a pretty comfortable shoe, at least to rock casually, the comfort difference between the AF1 and the LF1 is also truly remarkable. If you have owned any Nike's with Lunarlon soles in the past, you know just how comfortable the unique material is. Your feet just feel at home and cozy as soon as you slip the shoes on. This is exactly how the LF1 feels, and the Hyperfuse upper adds to this even more thanks to the almost seamless construction.
Given the new performance and comfort upgrades to this iconic and classic sneaker, we expect to see the shoes return to the basketball court. Hoopers often sacrifice a comfortable basketball shoe for something that is a little more stylish, but you no longer have to sacrifice either with the Lunar Force 1. It is the ultimate in comfort and style, and thanks to its iconic silhouette, expect to see the LF1 on courts and in the streets in 2013.