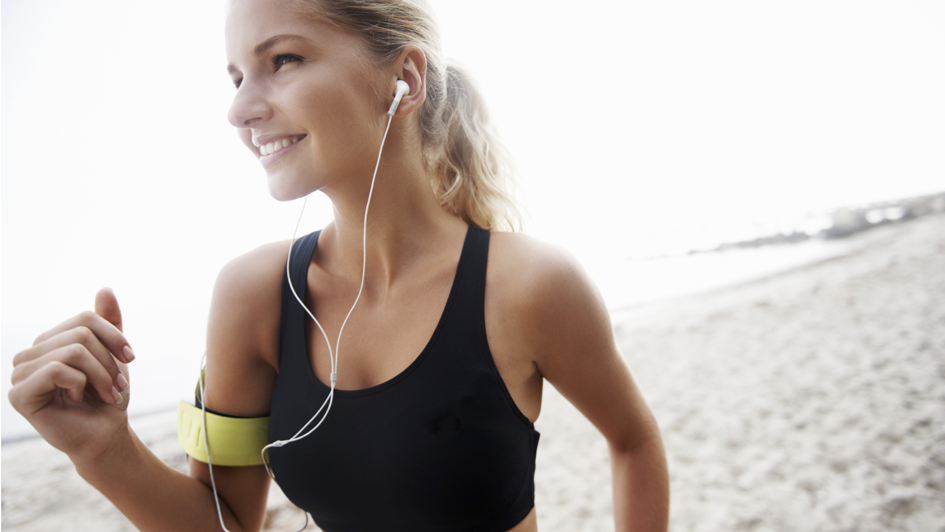 Music is motivation. When your heartbeat needs to match the beat of your music to keep you going fast, it's important that both are in sync.  Here's a playlist for your 50-minute work out that will motivate and get you hyped. Go on your adrenaline journey with some inspiring tunes from start to finish.
When you are stretching out your muscles and getting in the right mindset:
1. Girl On Fire – Alicia Keys
2. Some Nights – Fun.
Then when you are warming up and your blood starts pumping, check out:
3. Diamonds – Rhianna
4. Little Talks – Of Monsters and Men
And when you are in your zone and moving strong, get down with:
5. Thrift Shop – Macklemore & Ryan Lewis 
6. Don't You Worry Child – Swedish House Mafia 
7. Don't Stop The Party – Pitbull Featuring TJR
8. It's Time – Imagine Dragons
9. Scream & Shout – will.i.am & Britney Spears
Finally, during your cool-down when you're catching your breath, try:
10. I Will Wait – Mumford & Sons
11. Anything Could Happen – Ellie Goulding