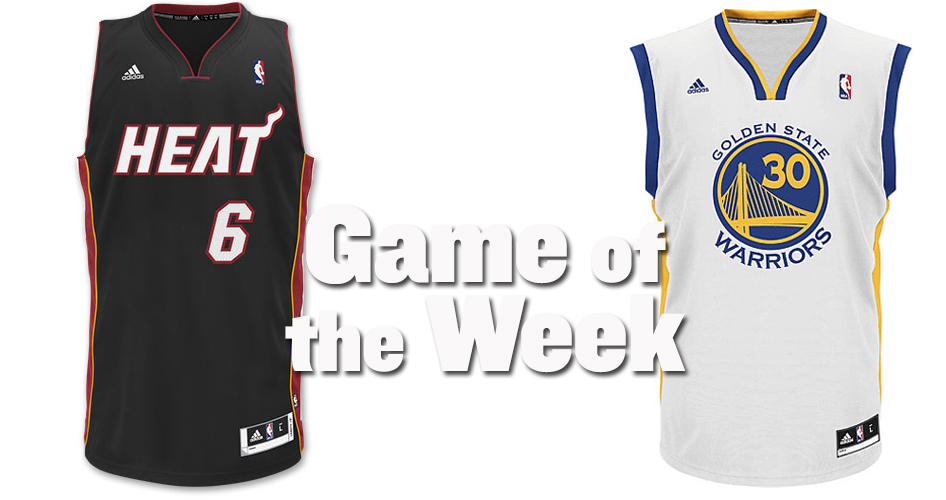 For the better part of the last 20 years, the NBA has been largely predictable with the occasional minor surprise coming in the form of a breakout player or a postseason upset. While those scenarios are always welcomed, they've become expected, and therefore, not that big of a surprise. Luckily, this season, we've been blessed with a team or two that is doing a lot better than anticipated and sending a much-needed shockwave through the league.
One of those teams, the Golden State Warriors, is hosting the Miami Heat, and we've pegged it as the game to catch this week.
Right now, the Warriors are sitting in the middle of the pack in the playoff race, which is a stark contrast to their performance last year where they only won 35% of their games. Their newfound success can be attributed to trading their star player, Monta Ellis, and turning their focus on making Stephen Curry and David Lee the centerpieces for a solid one-two punch.
With the Miami Heat, the moment the "Big Three" stepped on the court together, they've been expected to deliver. Despite falling short of an NBA title two years ago, they've played up to and exceeded the standards set by sports analysts. Heading into the stretch leading up to All-Star Weekend, their atop the Eastern Conference, trading spots with the New York Knicks.
The Warriors have dropped a few games as of late, and although the Heat have done so as well, Miami is definitely the superior team in this matchup. Golden State isn't the best team on their home floor and the Heat will look to exploit that weakness and steal a W on the road.