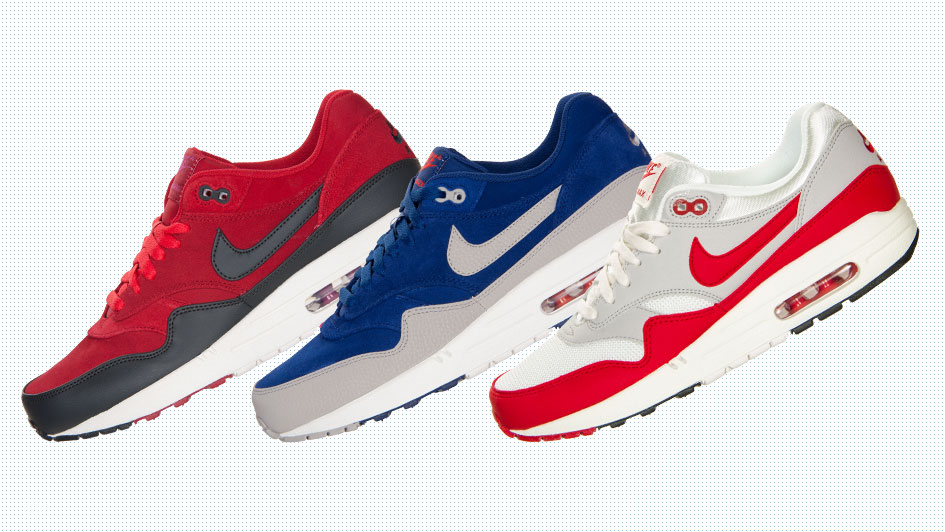 With the upcoming release of the Air Max 2013, we decided to take a look back into the past at the shoe that started it all, the Nike Air Max 1. Designed in 1987 by perhaps the greatest Nike designer of all time, Tinker Hatfield, the Nike Air Max 1 was originally named the Nike Air Max until later models were incorporated into the Air Max line.
When Tinker set out to design the Air Max 1, he set off to Paris for some inspiration, and found exactly what he was looking for in the Georges Pompidou Centre. This new building was unlike any other in Paris, and all of the inner workings of the building were exposed, giving Tinker the inspiration for the first visible Air Unit. Some people on the Nike team thought the Air Max 1's design was insane, and that the public would never catch on to a running shoe with "holes" on the side of the midsole. They were also not too excited about the bright colored stripe running around the shoe, another design inspiration from the Georges Pompidou Center.
Nevertheless, Tinker was able to push the Air Max 1 into production, and the rest is pretty much history. Since the release of that shoe, Nike has been throwing brighter colors, even more Air Units, and pushing the design envelope for just about every new shoe they design, and we can all thank Tinker Hatfield and the Nike Air Max 1 for that.