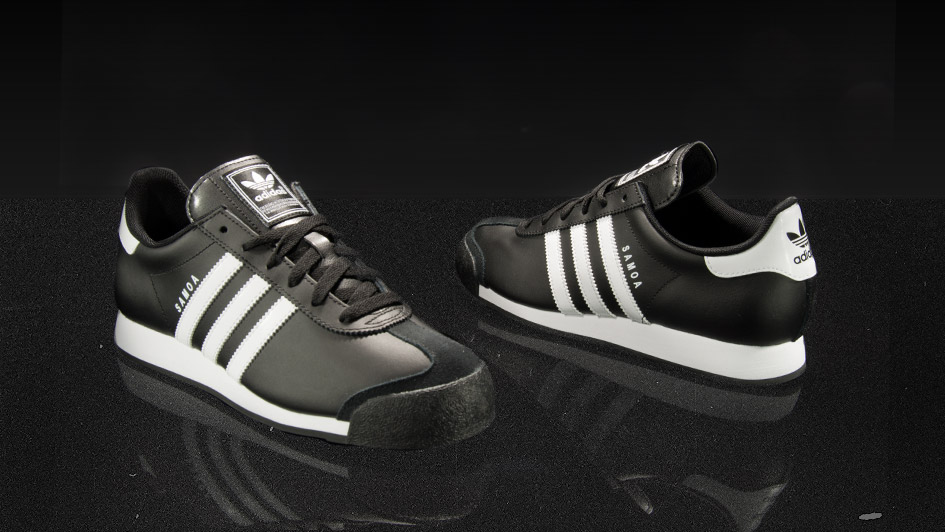 Your kids can build a reputation for classic style by rocking adidas Originals in 2013. Finish Line is gearing up for an epic launch of some of the brand's most beloved shoes, and your young athletes aren't left out.
One of adidas' most popular sneaker styles is the Aaidas Samoa Leather Kids Casual Shoes. The traditional black and white color combination is hard to beat, because it goes with just about everything. Your child can pair these sneakers with sweatpants and a hoodie or jeans and an army jacket and be good to go. They're made with premium leather and a rubber outsole for ultimate traction. It's a comfortable shoe that's built to last.
Even the littlest athletes can rock a great pair of sneakers in 2013. The adidas Toddler Samoa in white is perfect for any clothing combination mom and dad can come up with. Designed with form and function in mind, these sneakers switch out the laces for a set of Velcro snaps for easy on and off. They are built the same as the Samoas you know and love, just in a smaller version for toddler feet.
Kick back and relax in 2013. adidas Originals has your kids' sneaker style covered.