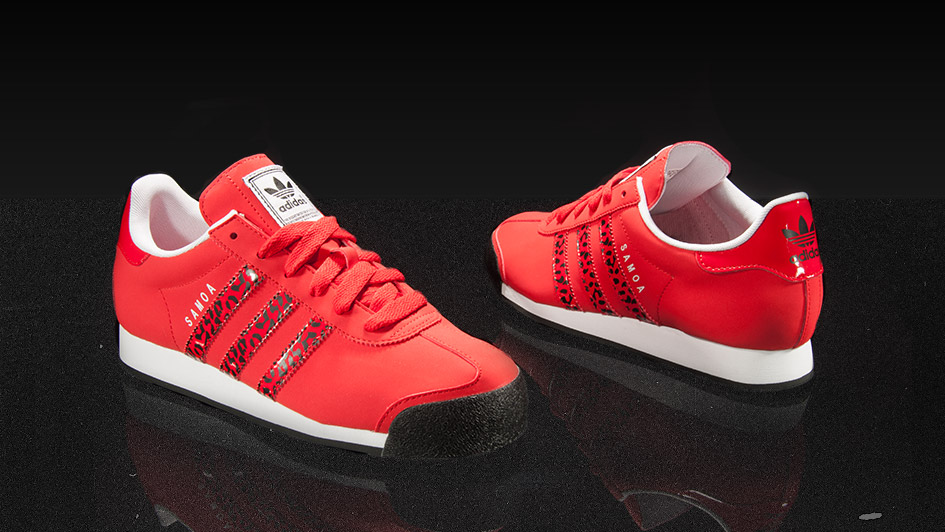 When it comes to original sneaker style, Adidas has some serious contenders. Whether you're looking for a sneaker to help you stand out from the crowd, or one to keep you comfortable all day long, you don't have to give up form or function when you choose an adidas Originals style.
Ladies love the adidas Hardcourt Hi. It's a bestseller for a reason: it looks and feels good. These sneakers come in four eye-popping color combinations and will help you set your look apart. They harken back to the classic days on the hardwood and are made with a classic high top silhouette. Not to mention they look great with a pair of leggings and a plain tee.
If you're looking for a casual cool sneaker that will blend seamlessly with your wardrobe, check out the adidas Samoa in white. This sport-influenced shoe is ready for everyday wear. It's made of durable leather and is very comfortable. These sneakers feature the well known three-stripes made famous by the adidas brand. When seeking the ultimate in classic adidas sportswear, look no further than the adidas Samoa.
No matter what your day has in store, there is an adidas Originals style to fit your needs. They look great with your workout wardrobe or paired with your favorites hoodie and jeans. Next time you need a timeless classic to finish an outfit, reach for the adidas Hardcourt Hi or Adidas Samoa.