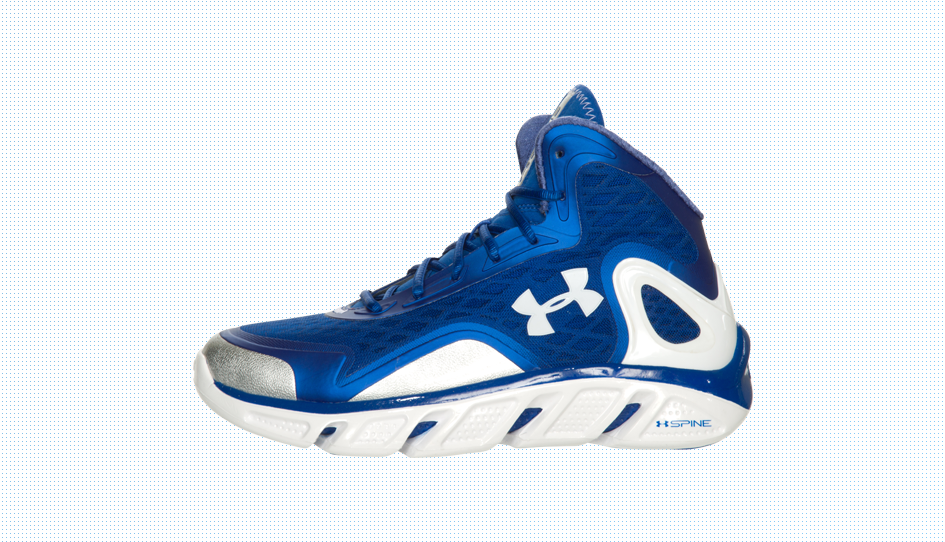 Welcome to Volume Two of our Sneaker of the Week series. This week, we have a concoction from the eccentric fellows over at Under Armour, and this model surely doesn't disappoint. Check it out and see if it might be for you.
This year, Under Armour is pulling out all the stops and delivering cutting edge design. If you take a look at the Under Armour Spine Bionic, you'll see that they might has something interesting on their hands.
If you were wondering why it's dubbed the "Spine Bionic", look to the sole. It's been fashioned to resembled the vertebrae of the spinal column.
Beyond its eye-catching design, it delivers like you've come to expect from Under Armour. The Spine Bionic is ultra-light and breathable like you'd prefer, yet the sole provides the stability and comfort needed via its Spine™ cushioning.
Frankly, there's never been a shoe this playable. As we can tell, this shoe has flown under the radar, so if you want to stand out from the crowd, go Under Armour. Looking for a shoe to ball and do it all? Look no further.