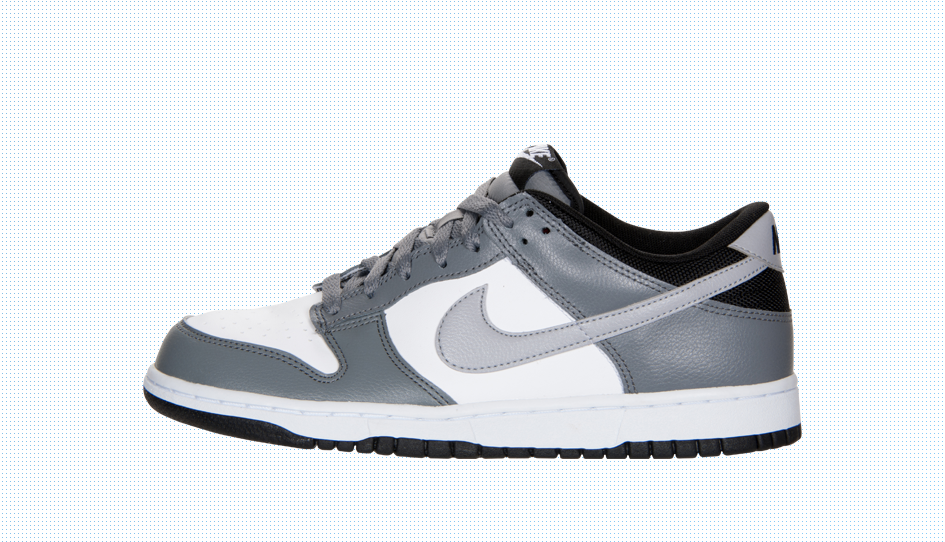 First debuting in 1985, the Nike Dunk was an instant success and popular in the streetwear scene. The shoe was first designed to be a team basketball shoe for colleges, including Syracuse, Iowa, St. Johns, Kentucky, North Carolina State, and Arizona. The Dunk was offered in both high top and low top models, and the shoe quickly became one of the most influential shoes of our time.
The Nike Dunk was designed to be a basketball shoe, and had a lower profile and lighter weight design than preceding Nike Basketball shoes. Paneling on the shoe was also revised to improve performance of blocking and pivoting. Although these design aspects made for a great basketball shoe, the skateboarding scene was soon to adopt the shoe as well. The low profile design that was ideal for on court play was also ideal for a good board feel as well. Soon after, the Nike Dunk became a fashion and shoe subculture icon. They started to become very hard to find, and people were dishing out loads of money just to get their hands on a pair. Thankfully, Nike began reproducing Dunks in 1998, mainly in the collegiate colorways that had originally dropped. In 2002, Nike saw the demand for the shoes in the skateboard subculture, and started producing Dunks specifically designed for skateboarding with fatter tongues and Zoom Air cushioning, called the Nike Dunk SB.
You would be hard pressed to find a sneaker that has made more of an impact to fashion and the sneaker culture than the Nike Dunk. Today, the shoe is offered in many unique colorways with a variety of materials. The Dunk is undoubtedly one of if not the most influential shoes of all time, and for that reason they will forever remain a classic.