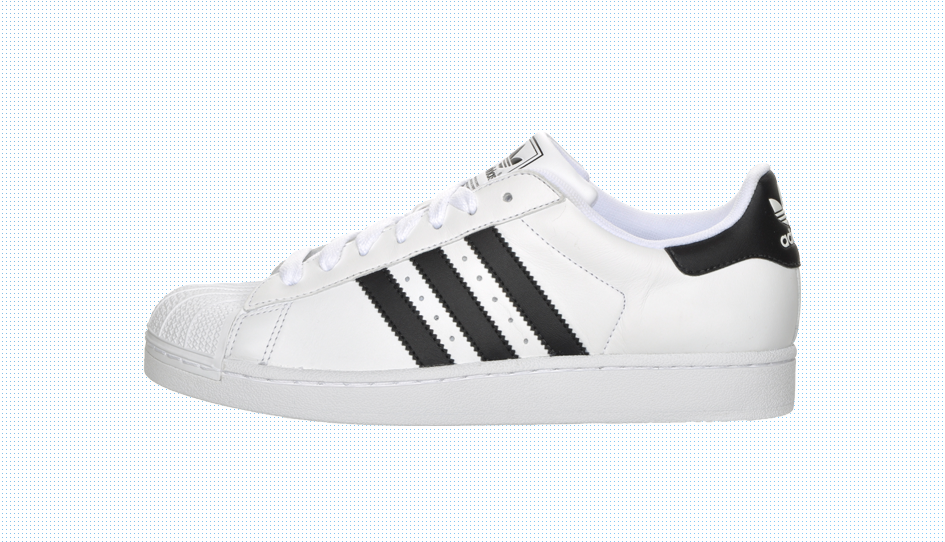 If not in your mind, the picture is very much still vivid in ours. Kareem Abdul-Jabbar, circa 1975, rising up from the just inside the 3-point line for his unblockable and unguardable signature Skyhook. If that picture's not as vivid for you, we're sure there's an image somewhere online available via Google. Being the sneaker fanatics that we are, what stood out this most was the shoes he wore as he did it all on the court: the adidas Superstar.
People who know them often call them the "Shelltoes" or "Shelltops" for its iconic rubberized seashell-like material and pattern on the toe box, otherwise you know them by their official name. Originally introduced in 1969, the Superstar became an instant success, with over 75% of players in the NBA wearing them on the court and even some music icons donning them in the street. After the craze over the Superstar died down within the NBA, a music trio by the name of Run DMC resurrected the model, adding a little flair and attitude to the shoe's reputation. Naturally, being the icons they were at the time, this caused an explosion of popularity and notoriety that was welcomed by the folks over at adidas. So much so, that the company decided to put together the first ever endorsement deal between hip-hop artists and a major corporation, with adidas also released a line of clothing to accompany a special edition Superstar.
With a lot of the Superstar's success due to the promotion from NBA stars and music stars, the Superstar lives up to its named. Kareem Abdul-Jabbar introduced you to model, and Run DMC showed how to walk this way in them, and you can pick up an updated and modernized version of the shoe, rechristened the Superstar II, at FinishLine.com.