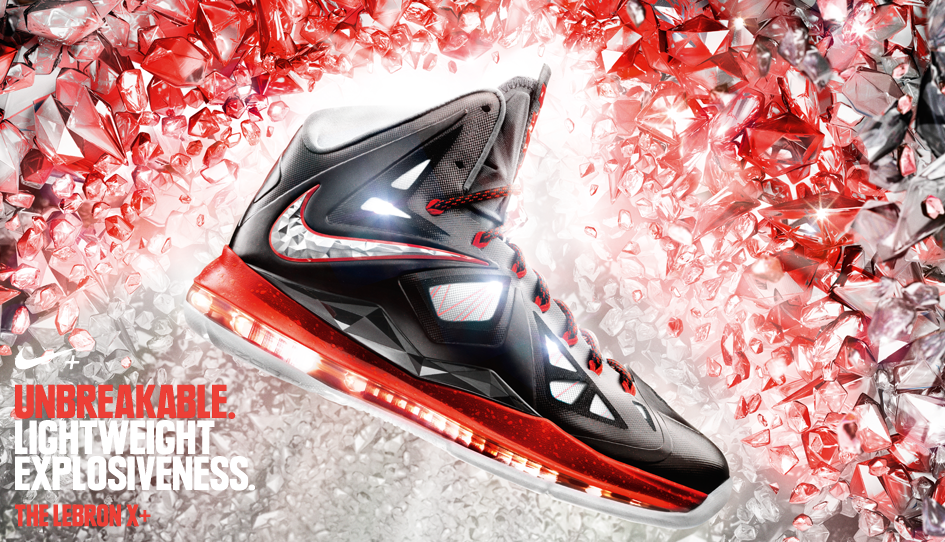 These days, you don't have to be an adult to wear the latest in basketball sneakers. With brands like Nike, Jordan, adidas and Reebok making the latest silhouettes for ballers of all ages, it's easy to find a pair of kicks for the court that match your favorite NBA player's.
If you're looking to hit the court looking and feeling like a king, the LeBron X is available in toddler and grade school sizes for those wanting to stand out and play big. Sleek, responsive and light, the LeBron X is a great option for basketball players at a multitude of positions. Engineerd to LeBron's specifications, the X is the top of the line when it comes to basketball kicks, so make sure you give it a shot on the court.
Another great option for young players looking to enhance their game with the latest NBA-ready kicks is the adidas Crazy Light 2. Breathable and outfitted with ideal traction for cutting to the hole and exploding to the baseline, the Crazy Light 2 comes in a variety of colors to match your team's uniforms.
Finally, the Nike Hyperdunk comes in a variety of sizes and colorways, while simultaneously stocked with the latest in Nike technology such as Flywire and Lunarlon. The Hyperdunk has a supremely cushioned insole and a snug fit perfect for guards and posts alike, so it's a perfect option for players in any age group. Make sure you check out the selection at FinishLine.com.