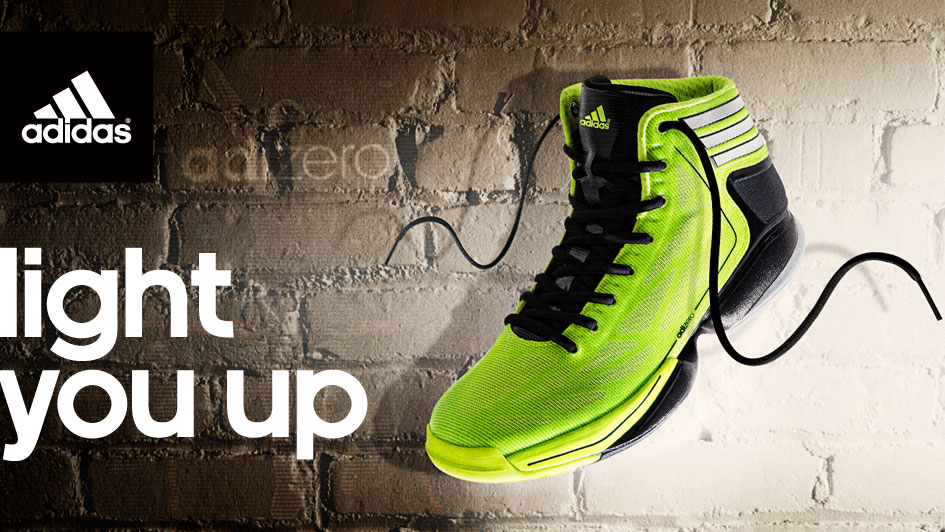 Although March Madness isn't here yet, Adidas is always in the NCAA mix well before the first tip-off. Schools like Baylor, Louisville, Wisconsin, Indiana, and Notre Dame may see each other on the hardwood as opponents, but they are all on the same team when it comes to sponsor Adidas Basketball.
Last season we saw Baylor unleash their electrifying player exclusive adizero Crazy Light 2, the lightest basketball shoe ever weighing in at a shocking 9.5 ounces. Louisville players also have an assortment of PEs to choose from. In their most recent post season run they were seen in the adidas Crazy 8 and Adizero Shadow.
Big Ten opponents Wisconsin and Indiana each have interesting choices in the Adizero Rose and Crazy Shadow respectively. Notre Dame goes another route not only in conference but also in their PE choice in the Adizero Rose 2.5. Will we see these guys and their adidas PEs in the postseason?