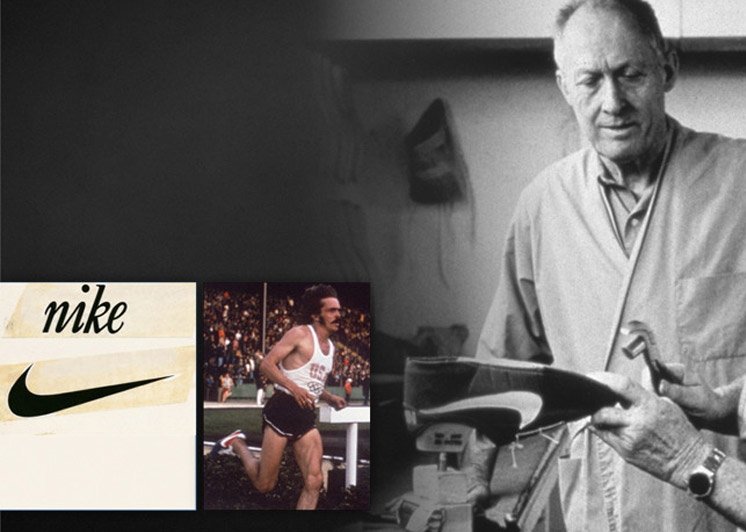 It's no coincidence that Nike remains at the head of the pack when it comes to running sneakers and top of the line training technology. The idea for the brand, and its boundary-pushing products, began at Hayward Field at the University of Oregon when Bill Bowerman was a track coach for the Ducks, and Phil Knight was one of his student athletes.
What started on the feet of athletes, like Phil Knight and the legendary Steve Prefontaine, along with a waffle iron, has since turned into a full-fledged company dedicated to providing runners with the gear they need to compete both at the highest level of competition, and as everyday athletes. As Bowerman famously stated, "If you have a body, you are an athlete." With that mantra in mind and a brand DNA deeply tied to the track, Nike has managed to push the boundaries of sport and style while offering consumers products that allow them ultimate control over their performance.
Recent releases such as the Nike Flyknit 1+ continue to show firsthand the drive Nike has to providing athletes the most innovative footwear anywhere.